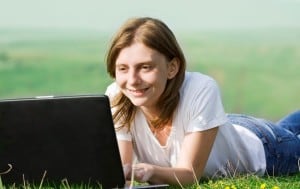 EVER thought about how much time you spend on social media? Are you using it for personal use, blogging or business? Are you influenced by what you read on social media and blogs?
Louisa Claire from Brand Meets Blog and Everything is Edible, along with myself, have launched a survey looking at the role of social media in the everyday Aussie woman, blogger and business owner.
Once the survey is complete, we'll share the results in a bid to help bloggers and small business owners learn more about their markets and to help bloggers when pitching to brands and PR.
We'd love it if you could:
Take the Social Media and Australian Women survey to help us learn more about you and your habits.
Share the survey with your female friends, colleagues and family members. They can do that here or via this link: https://www.surveymonkey.com/s/6FZTBNV
As a thank you, you'll go into the draw to win a $200 Coles Myer gift card. Now that's not to be sneezed at.