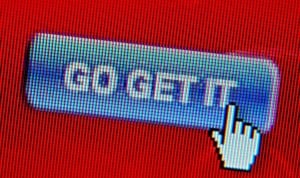 A MUM in business who owns an online store mentioned how she'd received a double page spread in a weekend newspaper magazine. While many would perceive this as the holy grail, it was far from it for this mumpreneur. She confessed how it yielded little – if any – results.
While there is a place for traditional media in your PR campaign, web content is reaching a larger and more engaged audiences for businesses. By adopting a PR campaign that incorporates PR 2.0 –content on blogs, online news sites and social media – businesses can reach a wide network of customers in their target market and reach them long after they receive coverage.
Here's why you should be embracing PR 2.0:
There's more scope to gain coverage
The internet is now bursting with blogs, e-newsletters, online news sites and more constantly in search of new material to keep their sites fresh. Many businesses are still ignoring these avenues, meaning the competition is lessened. This is unlike traditional media, which is constantly bombarded with press releases and media pitches but only prints/broadcasts once a day, a week or a month.
Yesterday's news is still today's news, thanks to search engines
One of the real benefits of online content is being searchable beyond the day/week/month a traditional publication's life lasts. Once a newspaper article is read, it often ends up in the recycling bin, never to be read again. Search engines, like Google and Yahoo, allow an online article with good keywords to be re-read time again. Someone may even discover your story a year after it was published – someone who may never have happened upon your business otherwise. And we obviously don't need to go into the fact you don't have to leave your loungeroom to discover all this.
Online content can link straight to your business door
There are many benefits to having your business' URL in the story. The more sites that feature a link to your website, the higher you'll rank in search engines. Beyond SEO benefits is the fact a link leads customers straight to your "virtual'' door – your website. That is if the content was interesting, educational or entertaining enough for them to want to click through to discover more.
You can reach your niche audience
Web PR means instead of sending your message to a few interested people within a mainstream audiences, you can now reach hundreds or even thousands of people interested in your niche. Instead of hoping a magazine spread will find those interested in your beauty product, you can instead target blogs and news sites read specifically by people interested in your beauty buy. Online content is easily shared via social media platforms, making its reach even greater.
It's a two-way conversation
Along with reaching your target market directly, online content also allows you the opportunity to engage them in a conversation about the story, your product or business. This is unlike traditional media, where often you're talking "at'' your audience. Once you finish "talking'', that's the end of the conversation. This two-way platform is necessary to gain product/service feedback from your customers (or potential customers), build a relationship with them (which in turn creates trust) and instantly defuse spot fires.
Greater opportunity for creativity
Often when we pitch to traditional media, it's a straight press release hoping for a story on our business. The key is then trying to find a story that interests the publication. And just a note: the media isn't interested in your business; it's interested in good stories for its readers. While you can still use press releases and media pitches for online content, there's also scope to write articles, provide giveaways, gain reviews, guest posts and get involved in online chats, webinars or podcasts, to name a few. The key is still pitching quality content and ideas, of course.
This is all without mentioning the content you create for your own business blog. You are doing that, right? If not, you'd better stay tuned for the next post.
Have you been mixing up your PR efforts? What has yielded the best results for your business?