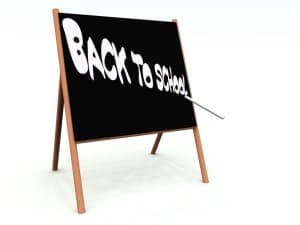 DURING the holiday break, I spent much of my time reading about the new ways of marketing in a bid to help my own business and my clients' businesses. I'm now fully engaged and wanting to learn more.
About the same time, I was asked to work with the University of Newcastle in promoting its upcoming GradSchool 2012 e-Business Marketing Course. As way of introduction, it's offering a free webinar so those in business can get an idea about what the course will offer.
The course itself covers areas such as internet marketing, social media, web analytics and other forms of developing and building web presence. Basically, it helps businesses and working professionals understand and embrace the ever-changing and multi-faceted digital world.
For mums in business, the real attraction will be the fact it's run online via a "virtual classroom'' learning platform called Blackboard and involves 1.5 hours each week. Participants' computer becomes a classroom, allowing them to interact with the course convenor and fellow classmates.  
Taking time out to go to a university is just not feasible for many us. Well, me, at least. The costs associated with increasing time at childcare for 15-month-old Holly are hard to manage. This makes learning in a bid to grow your business more achievable for WAHMs or anyone else constrained by location or time.
Here's some more information about the course and webinar:
Webinar:

15-minute webinar by the University of Newcastle, covering online marketing on January 19 from 12.30-12.45pm. It's to promote UoN's six-week online e-business marketing course.

Topics:

·  Attracting website visitors and converting them into customers

·  Email marketing – 10 key guidelines to follow 

·  Using Social Media to attract new business

The course:

It's particularly ideal for business owners looking to sell their product or service online. In six weeks you'll learn how to cost-effectively market your business in the online space through a flexible online learning environment. For further details regarding the course, visit the Unversity of Newcastle's site.

Course price: $1200 (incl GST)

Course duration: Six weeks

2012 intakes:  February 13- March 23, April 30 – June 8, July 2 – August 17 and October 1 – November 9
If you're interested in joining the free webinar, be sure to register and visit the University of Newcastle's site on January 19. I'll certainly be interested to hear more.
Are you doing any courses at the moment? Are they online or on campus?
DISCLAIMER: This is a sponsored post for the University of Newcastle. All opinions expressed are my own.