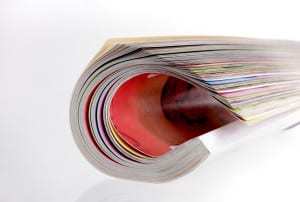 LAST night I was writing this article as part of one of the lessons in the Get Your Business or Blog the Media Attention It Deserves eCourse and thought it was too good not to share here too. If you enjoy it and would like to know how to put together your own media campaign, then enter your email address into the Mum PR eNews link in the sidebar.
Now that we have our market determined and our media list done, we need to get onto the important part – the content. Often this is the area businesses struggle with, because they're too close to things to see "the hook'' or "the angle'' for their story. Talking with someone else can help spark that story angle, so make a point to tell people about what you do. You'll gauge what's interesting by their reaction.
As we mentioned in the last lesson, the media don't care about your business or product; they care about their readers. This also applies for bloggers. Most will be interested in you educating, informing or entertaining them. Not selling your wares. While that new product you developed may be the most exciting thing to you, to the media it's just another business pitching just another product.
Here are some ideas to get your product or business on news lists:
Find the emotion: A human interest story is a sure-fire way to get media attention, especially if it can make people laugh, cry or send them into a rage. Maybe you started your business or created a product because of something significant that happened in your life.
Ride on the back of a news story: If a major news story has broken that affects your industry or business, pitch yourself as an expert to the media. This one requires you to be prepared and to respond quickly.
Do something unusual: By doing something outside the norm – like a client who went undercover as a 15-year-old girl to learn how easy it was for teenagers to be exposed to adult content on Facebook – will make the media sit up and take note. An easy way to also go viral.
Release survey results: Survey results are released all the time. By doing your own survey, you can then brand it with your business name. Often, opinion columns will pick up on surveys and put their own spin on the results.
Be outrageous: One of my favourite books at the moment is Buzzmarketing by Mark Hughes. In it he describes how he helped a business rename a town from Halfway to its business name Half.com As you can imagine, it garnered a LOT of media attention.
Solve a problem: Can your product solve an everyday problem and make people's lives better? Another client, for example, has designed and made usually expensive organic babies clothes at a fraction of the price of others. This solves the problem for cash-strapped organic-loving families who have had to sacrifice organics for other family needs.
Create a bit of controversy: Always a headline winner if you have strong opinions. However, as Kyle Sandilands has proven, sometimes you don't always win in the end. Whatever you decide to say in the media, be prepared to stand by it and make sure whatever you say is representative of the image you want to project for your business.

Celebrities still sell:

Why do thousands of women buy magazines each month? For the celebrity gossip, of course. If you can get your product in the hands of a business or have a celebrity talk about your business in the media, well, I probably don't need to spell it out to you! 
Hopefully that's provided you with a bit of inspiration. Now it's time to craft a press release. If you enjoyed this article, I'd love it if you could share it.
So, could one of these hooks work for your business or blog? Or have you already gained media coverage by using one of these?