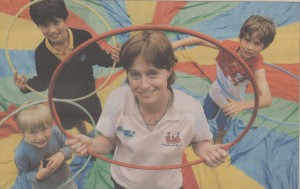 Moving from the UK to Australia and witnessing the health benefits that had on her own children was the catalyst for Sue Cutbill starting Kids Exercise – a business promoting, encouraging and shaping good health for children. Sue is the second in The Making of An Entrepreneur series. Here's her story...
What were you doing when you decided to create your own business?
My third child was 6 months old and I was a stay-at-home mum. I hadn't been able to work since my two eldest boys were born as they were always in and out of hospital.
What inspired you to start the business? When did you officially start it?
We had been in Australia for nearly two years and the health of my two older boys had stabilised – lots of beaches, open spaces and large backyards. Easy access to fresh fruit, vegetables and fresh fish, meant that since we arrived in Australia we had not had one emergency trip to the hospital. When living in London, we were in hospital at least 1 to 2 times a month per child. It was a standing joke with our friends that if the Cutbill's were not at home, we were at the hospital.
What was your start-up cost? How did you acquire the money and what did you use it for?
I am very proud to say that I never took out a loan to start the business, I started small and as I got money back would invest it into more equipment. Now 7 years on I have had to dedicate a room to equipment and have something for just about any active event. The hard part is trying to keep my three boys out of it!
What was the biggest obstacle?
Not having funds to do lots of advertising. I suppose in a way it made me have to think about other ways. Like publicity, business awards, community events.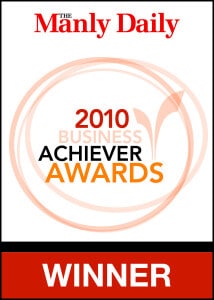 How did you rise above the tough days? Those days when people said no, things fell through or someone said they didn't ``get it''.
For many years I took the no's personally, when you put so much into a project it is hard to hear `no'. But as time has gone on, I am not affected by the no's – they just make me more determined to get my message out.
How long did it take for your business to become profitable?
I covered my start up costs within the first 6 months.
What do you love most about being your own boss? What is the downside?
I love having a positive and lasting impact in the lives of young children. Those moments when a light bulb clicks in a child's head and they realise they can do anything. I am very passionate about what I do and my business is a way of using my passion in a very positive way.
How have you been using social media to grow your business?
I have only recently realised the benefit of social media and loving the reach and diversity that it offers.
How have you been using public relations to grow your business? What strategies have you used?
I haven't used a public relations business, because no one understands my passions and business like I do.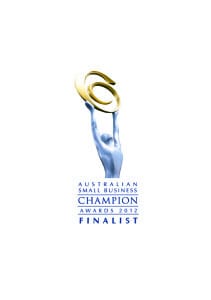 Where do you work from?
My home is my admin site, but my office is the great outdoors all over the place and I love it.
Who are your entrepreneurial role models? What's so inspiring about them?
My parents and brothers are all my inspiration. My mother always ran her own business and my brothers all have their own businesses in various sectors.
How have you acquired the skills and knowledge you have to make your business successful?
As I am registered with Fitness Australia, you are required to do Continuing Education, and through this I have done all the Fitness Certificates and related courses for Kids and Exercise and Kids Nutrition. As a result I am now doing a BA in Exercise and Sports Science, it is so stimulating and I am loving it.
What's the best piece of business advice you ever received?
Never give up - nothing worthwhile is ever easy.
What is your favourite product/service that you offer?
That is hard, because I get a buzz from every program that I run, but I guess the one-on-one program that I have for kids who are overweight or suffer from low muscle tone are where my programs actually do change the course of these young children.
What advice would you give to aspiring entrepreneurs?
Setting up a business is not easy and it takes time, but it is rewarding. Research your idea first, write down the core values for the business and stick to them. Go for it and have fun, you only live once and life is very short!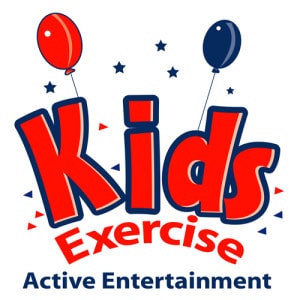 To learn more visit Kids Exercise, or connect with Sue on Facebook and Twitter.  
Subscribe to the blog to follow the series and read more inspiring stories below:
The Making of An Entrepreneur: Button Baby
Top photo has been lifted from the Manly Daily.