Linda Anderson, the woman behind a2a coaching and Mums on the Go, has had vastly different experiences setting up and running her two businesses. However, each has provided her with some valuable lessons along the way. Here's her story.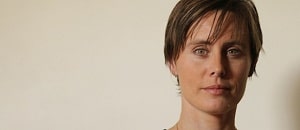 What were you doing when you decided to create your own business?
I started my first business, a2a coaching in 2003 long before I had children. However, I had to rethink my business model in 2008 when I was due to have my first baby to allow me effectively take 6 months maternity leave whilst ensuring the business continued to thrive.
Then after the birth of my first child in 2008 the idea came about for Mums on the Go . I knew it would be a challenge to run 2 businesses with a small child so I was fortunate enough to have a founding partner who also had small children. It would never have got off the ground otherwise!
What inspired you to start the business? When did you officially start it?

a2a coaching: I had retrained as a Life Coach and at that stage running your own business was really the only way to work as a coach. So I guess I was mostly inspired to BE a coach and running a business came by default. Officially the business started in 2003 when I was still completing my training. I moved into the business full-time in February 2006.
Mums on the Go: Mums on the Go was a much more personal business to start. I started Mums on the Go with another Mum. We were committed to continuing to meet our own needs post-baby but without family support surrounding us we had two choices – Stop doing things for ourselves, or take our children with us! We soon realised how challenging it was to find child-friendly businesses. Word of mouth was a good source (such as our Mothers Group), but we wondered why there was no centralised resource listing these businesses. So we decided to create one and Mums on the Go was born. We created Mums on the Go to help other Mums look after their own needs as well as their children's. It can be so easy to neglect your own needs when you are so focussed on the needs of another person.
The website launched in May 2010.

What was your start-up cost? How did you acquire the money and what did you use it for?
a2a coaching: a few hundred dollars? My costs were things like domain registration, web hosting, business registration etc. I worked from home so had no major overheads

Mums on the Go: start up costs were around $15,000 so significantly different! The main costs was having the website developed as the directory was quite a complex feature. Other costs were company registration, trademark, domain names.
What was the biggest obstacle?

a2a coaching: my biggest obstacle in starting a2a coaching was lack of business knowledge and confidence as a business owner. I knew I was a great coach but I had no idea about running a business!

Mums on the Go: TIME – as a mother who was already running a business and only working part-time managing my time to build a new business was a huge challenge.
Also, my business partner had to resign from the company for personal reasons when the site had only been live for about 7 months. My second baby was only 4 weeks old at this point. This was an enormously challenging time for me and the business and I seriously thought about walking away from it.

How did you rise above the tough days? Those days when people said no, things fell through or someone said they didn't ``get it''.
This is the same no matter which business I am talking about … I go back and look at things that reflect my success … the proof that the business is going in the right direction and I remind myself WHY the business is so important to me. Then I jump into action, create something or do something new – there is nothing like new momentum to wash away the negativity of a tough day.
How long did it take for your business to become profitable?
a2a coaching – it took about 2.5 years before I could pay myself a real wage

Mums on the Go – the business became profitable a few months ago in terms of covering operating costs. I am still a long way off being able to pay myself a single cent
What do you love most about being your own boss? What is the downside?
I love the autonomy. I love the flexibility – especially now that I am a Mum. I love that I am creating things, and making a difference to others … and I do it because I am passionate about it not because someone else is telling me to.
The downside … I miss face to face contact you get in an organisation. You don't ever really switch off.

How have you been using social media to grow your business?

A2a coaching: this business uses Facebook and Twitter but I confess I really haven't harnessed the potential here for the business
Mums on the Go: Social media has been really important to growing this business. They are great tools to connect with broader audience; great ways to have different conversations than via the website; and I love how simple it makes it to share wonderful information from other businesses that my community would find of value.

How have you been using public relations to grow your business? What strategies have you used?
I have used a combination of sending press releases when I have major announcement or story angle as well as responding to relevant callouts by journalists via Source Bottle.
I even ended up on The Morning Show thanks to Twitter … you can read about that in this guest post I wrote for Motivating Mum
PR is great for building awareness and credibility for your business. This is one aspect of my business I would really like to outsource soon as doing it really well is something I have neither the time nor expertise to do.
Who are your entrepreneurial role models? What's so inspiring about them?

Anne McKevitt:   I was lucky enough to be employed a coach for one of Anne's companies before I had kids. Not only did I get to coach some amazing entrepreneurs but I got to spend time with Anne. She is an amazingly entrepreneur who has aimed big all her life.
How have you acquired the skills and knowledge you have to make your business successful?
Courses, working with mentors, online reading, networking and of course good old trial and error …

What's the best piece of business advice you ever received?
Believe in yourself
What is your favourite product/service that you offer?
a2a coaching: Well I have to say our one on one coaching
Mums on the Go: the child-friendly directory … it is the heart of this business

What advice would you give to aspiring entrepreneurs?
Spend time talking to other entrepreneurs about their start up journey. Starting a business and making it successful is often a harder and longer journey than most people realise. If you haven't got your head around this up front the journey can be very disheartening and you risk giving up early due to unrealistic expectations. I always feel like the start-up phase (first 2 years or so) is something I have to conquer because I know from past experience that once you get through it that's when it all starts to really flow.
To learn more about Linda and her businesses, visit her websites a2a coaching and  Mums on the go, or connect with her on Facebook a2a coaching and Mums on the go.
What's been the best bit of business advice you've received?