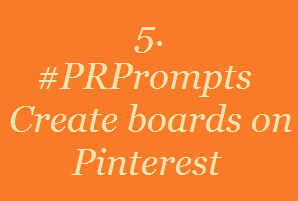 For a while, Pinterest has been deemed the domain of the female internet surfer and, therefore, more for female-orientated product-based businesses.
However, the service industry is finding clever ways to market itself through Pinterest and with good results. Infographics, a behind-the-scene look into the office, quotes and ``meet the staff'' profiles have all aided a transition into the photo pin board application.
Think about what your business offers, what customers might be interested to know about and how to show the human side of your business when you create your boards.
It's important to also think outside the box. Just because you sell shoes, doesn't mean you should stick to boards with product only. Think about boards that illustrate how to use that product - running, dancing, partying or yoga - and start pinning away!
And why should you be on Pinterest, you ask? Because many are seeing Pinterest overtake Facebook in driving traffic to their website.
Are you on Pinterest? How does it compare to your other traffic referrers?
This mini post is part of a daily microblogging series, #PRPrompts. Ask us your PR, blogger outreach and social media questions at www.facebook.com/MumPR and join us on Pinterest.