Explant Info founder Lynne Hayes started her business after making the decision to remove her breast implants – to explant – but struggling to find that support network she needed. It sparked the idea for Explant Info and for her to develop an important motto for the business. "It is my vow that I will honor all women in their journey, respect their choices, empower their passions and embrace their sexuality and sensuality.'' Here's her story…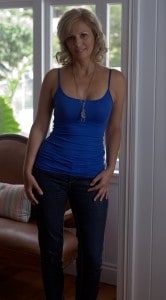 What were you doing when you decided to create your own business?
While making my decision to Explant (remove my Breast Implants) I needed to find a support network where for me there was none. I needed to find a shoulder to cry on where there wasn't one. What better way to find support than to create it myself? I was looking for someone who had gone through what I was going through and to give me the support I needed. I started to look online. I found some really helpful information but most of the support groups were either very pro Breast Implants or very anti Breast Implants, which could not help me with the information I was seeking.
What inspired you to start the business? When did you officially start it?
The need to talk to someone who has had their Breast Implants Explanted and not replaced is real. I had no one and it was hard. I needed to talk to somebody feeling the way I was feeling, to vent, to cry to someone but I didn't and couldn't, so I began to trawl the internet to find anything I could. I did find some great sites and some really helpful information. However, not many resonated with me. Nor did they give me the support that I needed or the pictures for me to look at to help me try to imagine what I might look like after Explanting.
I started the business in October 2010.
What was your start-up cost? How did you acquire the money and what did you use it for?
The start up costs have so far been about $3000 in total, all financed by me personally. I used my savings to pay for the website and forum and all other costs associated, eg webmaster and monthly fees.
What was the biggest obstacle?
The biggest obstacle so far has been getting advertisers involved on the website. I have had no problem getting members for the group/forum and no problems getting surgeons to be listed on the website for ladies to contact for surgery and advice.
How did you rise above the tough days? Those days when people said no, things fell through or someone said they didn't "get it''.
I remembered how many ladies needed the help I offer. There are days when it is overwhelming but it is always worth it when someone thanks me for helping them regain their health and their life. If what I do makes a difference to one woman's life then I have done my job well.

How long did it take for your business to become profitable?
It hasn't happened yet; the money is not the motivating force for me. I do hope to make money from the advertising on the site, but the money will go towards surgeries for ladies unable to afford to pay for their own surgery via a foundation I am in the process of establishing as I can afford to do so.
What do you love most about being your own boss? What is the downside?
I love the reward of knowing that what I do is helping others to regain their health and find self love through a very emotional journey of self discovery. The downside…..not being able to help everyone.
How have you been using social media to grow your business?
I tweet and use Facebook like a demon, I am a member of every PIP Breast Implant group/page on Facebook and every other Breast Implant related group I can find. I spend a lot of time sending emails and talking to people around the world networking to ensure I have the best possible contacts.
How have you been using public relations to grow your business? What strategies have you used?
I have been featured in New Idea magazine and also on Today Tonight. I am in the process of doing an interview with Body & Soul magazine in the Sunday papers. I try to guest post on surgeons websites and allow them to guest post on Breast Implant Advice also. I offer surgeons free listing on my website and in turn they promote my website to their patients.
Where do you work from?
I currently work for my garage converted into an office, or the kitchen table.
How have you acquired the skills and knowledge you have to make your business successful?
Mostly self taught through personal experience (with my own Breast Implant issues), countless hours of research and hours of talking to surgeons gathering the knowledge I need to advise others to make informed decisions.
What's the best piece of business advice you ever received?
Be authentic
What is your favourite product/service that you offer?
The book that I wrote "Life After Breast Implants" Dr Susan E. Kolb willingly contributed a condensed version of her story ?The Naked Truth About Breast Implants" to the book.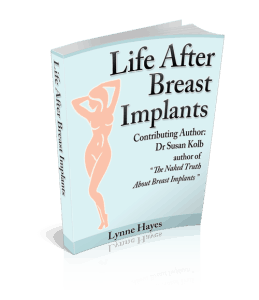 What advice would you give to aspiring entrepreneurs?
Never give up, do that one thing you are passionate about, because more often than not you will be good at it. (Quote by me)
For more information, visit Explant Info or connect on Twitter.
How has your life experience influenced the business you've started?