Jade Robinson's battle to find clothing to fit her changing body shape prompted her to establish Free Size Fashion. It's a casual range of ladies one-size-fits-most clothing to suit most sizes, shapes and styles. Since launching, she's learnt some valuable business lessons, including the fact you can't do it all yourself. Here's her story.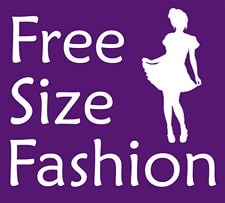 What were you doing when you decided to create your own business?
I was working full time as an office manager, and realised that I needed to have a better work/life balance. I wanted to spend more time with my family and have more flexibility in my weekly schedule.
What inspired you to start the business? When did you officially start it?
After having two kids, gaining 30 kilos, losing 30 kilos, and gaining 30 kilos again, opening my wardrobe everyday was a nightmare. If my darling husband had a dollar for every time he heard me cry ``I have nothing to wear, nothing fits me!'', he would be a very rich man.
It was while on holiday about 4 years ago, that I first discovered the one-size fits most concept. I purchased two dresses, and wore them every day. When I returned from that holiday I spent a long time searching in shopping centres and online for similar fashion items, with no luck. When I did finally find a company that made them, I initially started ordering dresses just for me, until my friends and family started wanting them also. It started to become apparent to me that I may not be the only woman that struggles with my size and finding suitable clothes.
In January 2010, I set out to conquer the world (almost there). By utilising my experience in business and marketing, I was able to do some market research, put together a business plan, and source new products and suppliers. In August 2010, the business was launched at a local festival and blossomed overnight. Once I explained to people what the concept was, they were hooked. The next 12 months was spent attending local festivals and school fetes. I jumped on board the rollercoaster that is Party Plan, and I held on for dear life.
What was your start-up cost? How did you acquire the money and what did you use it for?
My first order of stock cost me $220, which allowed me to trial a few different designs, and obtain feedback from prospective clients.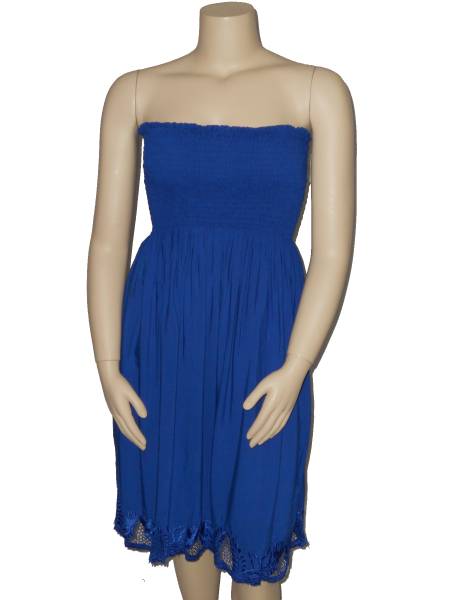 What was the biggest obstacle?
My biggest obstacle would have to be learning to ask for help. Too often we assume that we need to know everything, and be able to do everything ourselves. Once I gave in and realised that I needed to outsource some talents that I did not possess such as website design, I was able to focus my energy into other parts of the business that I do have strengths in.
How did you rise above the tough days? Those days when people said no, things fell through or someone said they didn't ``get it''.
Believe in yourself and surround yourself with positive people who support you.
How long did it take for your business to become profitable?
In the beginning, most of the money coming into the business was reinvested into purchasing more stock and equipment. However, by the end of the first financial year, we were successful in obtaining a profit.
What do you love most about being your own boss? What is the downside?
I love the flexibility, and the excitement that comes with each day, knowing that I am in control of my business.
How have you been using social media to grow your business?
I joined Facebook about 2 years into my business journey, and use my Facebook page as a way to keep my customers updated with new stock and information. I also launched my website with shopping cart around the same time as discovering Facebook.
How have you been using public relations to grow your business? What strategies have you used?
I have been extremely lucky, in that most of my business has come from word of mouth. I think that branding is important for your business and the more you can get your name out there, the more successful you can be.
Where do you work from?
My office and display room are setup in my house at Redbank Plains, Qld. However because we specialise in Party Plan, a lot of my work time is actually spent in other people's lounge rooms.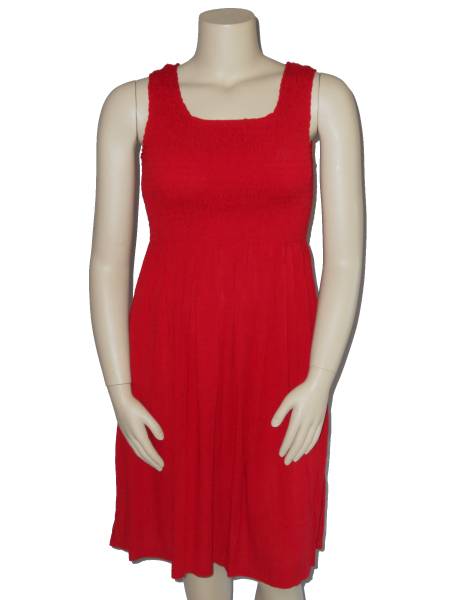 Who are your entrepreneurial role models? What's so inspiring about them?
The 4 ingredients ladies and Janine Allis from Boost Juice. They inspire me because they were mums who saw an idea that they believed in and went for it. They may have had hurdles along the way, but they persevered and stayed strong.
How have you acquired the skills and knowledge you have to make your business successful?
I had always worked in the customer service industry, business and management, and therefore had a lot of on the job training that helped me branch out into my own business. I believe that you can never stop learning, and even when you think you have mastered something, there is always more you can learn. I have attended short courses and conferences that relate to my business, and have met some fascinating people along the way.
What's the best piece of business advice you ever received?
"If you find something you are passionate about, it will sell itself"
What is your favourite product/service that you offer?
I love offering Party Plan to showcase my products. Everyone always has so much fun and they get to feel like a supermodel for a few hours. Primarily we cater to size 8 to 18 and each "Free Size Fashion" item is stretchy or adjustable and will adapt to your body shape. Specialising in Party Plan, we bring the shop to your lounge room. We also offer the convenience of online shopping with free postage within Australia. To learn more about Free Size Fashion or follow them on Facebook.
What advice would you give to aspiring entrepreneurs?
Believe in yourself; don't give up.
Who are your role models for business or blogging?