It's easy to see why the woman behind Family Capers, Linda Enever, would be inspired by media woman Ita Buttrose with her focus on innovation. However, it was a far more personal experience in her journey to motherhood that would be the catalyst for the business. Here's her story…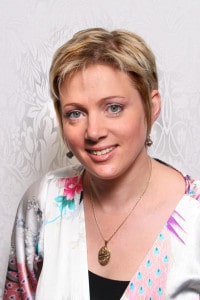 What were you doing when you decided to create your own business?
My IVF journey led me to start Family Capers. I wanted a safe and supportive place for all members of the family to call their online home. The journey gave me time for planning and refining and made it clear to me that once I had the baby dream the corporate world would no longer be for me.
What inspired you to start the business? When did you officially start it?
Families needed a community no matter what stage of life they were at. They needed support, encouragement and knowledge. Family Capers became the place to find all that and more.
Family Capers launched in November 2009 offering families a forum with a business directory, online magazine and has grown to what it is today.
What was your start-up cost? How did you acquire the money and what did you use it for?
$20,000 was our start-up to launch the site. However, the additional $50,000 we saved to start the business was fully used in Family Capers' first 12 months as we established ourselves. Money was used for design, marketing staff, brand awareness and operational costs.
What was the biggest obstacle?
Not trying to do it all at once. Family Capers was and still is a big dream and I have learnt to do what I can now and introduce other resources and sections as and when we can.
How did you rise above the tough days? Those days when people said no, things fell through or someone said they didn't "get it''.
I sought out the best advice. You have days in your 'real' job you don't like and business is just the same. For me it is remembering that and then taking on the next day. And the "no's" only made my vision and dream stronger.
How long did it take for your business to become profitable?
Eighteen months and then we reinvested in the site to bring out the new version and technology you are seeing now.
What do you love most about being your own boss? What is the downside?
The freedom of getting to spend time with my little girl and doing what I love. Family Capers has allowed me to work with some great mums who work as part of my team and give them the flexibility too. I love that I get the final say and that I am truly proud of what I do.
The downside is that there is no time off as it used to be. Being an owner of a dynamic fast-paced business requires you be reachable even on leave.
How have you been using social media to grow your business?
We have a strong social media reach and policy in Family Capers. Our Facebook presence for each brand under the Family Capers banner is strong. We are growing on Twitter and our LinkedIn and professional networks are strong.

How have you been using public relations to grow your business? What strategies have you used?
We have an internal marketing team who have just become their own Media and Marketing group called Media Connections. We like to engage in community based projects, engagement in schools, comments in the media and sponsorship where we can. PR for us is about engaging with families and we try to do that through as many avenues as possible.
Where do you work from?
Home! It has its good and bad side. My daughter is with me but the distractions are high. You have to be focused and self-disciplined.
Who are your entrepreneurial role models? What's so inspiring about them?
Ita Buttrose was my inspiration from the start. What she did in the print world had never been done before and a resource hub the scale of Family Capers was the same. She motivated me to keep going, drive and meet the challenges. Ita was a mum and woman in a man's world and showed me that you could do anything you put your mind to!
How have you acquired the skills and knowledge you have to make your business successful?
My career before Family Capers was productivity and troubleshooting in marketing and recruitment. This gave me the solid grounding and skill set to take on the challenge of Family Capers. I love to read, so reading has been a plus and the mentors in our Stepping Stones to Business webinars always teach me something new! (It is great to pick the brains of people who inspire you).
What's the best piece of business advice you ever received?
Don't stop making decisions! If you make a wrong one the only way out is to make another decision – do not worry.
What is your favourite product/service that you offer?
KidsZone@FC – I am a kid at heart and love seeing the great things kids do and finding activities for this area.
What advice would you give to aspiring entrepreneurs?
Plan, Plan, Plan; then DO IT! If you have your planning in place, then do it. Follow the plan and develop it and grow on the go.
PS. Help is another thing you will need, so don't be afraid to ask! By the way – that's what Family Capers provides!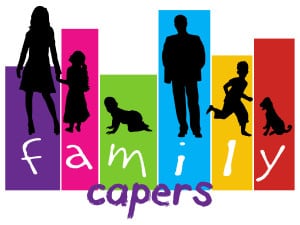 Learn more about Family Capers at www.familycapers.com.au/ and connect on Facebook.
What is your favourite business product or service?