I thought it was about time I told you the story of Mum PR and Kellie O'Brien. How Mum PR came to be, how we've "walked the talk" in regards to social media, PR and blogger outreach and the lessons we've learnt along the way. Here's our story…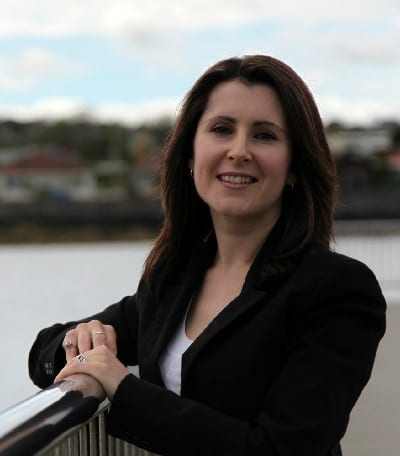 What were you doing when you decided to create your own business?
I was on maternity leave from journalism with my second daughter and had just taken a leap into the world of mum blogging. Starting a business happened by accident.
What inspired you to start the business? When did you officially start it?
I was writing a series on how bloggers could pitch themselves to the media as part of a blogging group project. From that, a business mum asked if I'd be able to do her PR for her. I declined, but she insisted I at least write her a press release. Then another mum in business approached me. I decided to roll with it and see where it went. The business began in March 2011 and now offers PR, social media, blogger outreach, blogging and writing. I'm also writing the business bio novel of one of Tasmania's most successful businessmen.
What was your start-up cost? How did you acquire the money and what did you use it for?
It only cost me a few hundred dollars. I already had my Three Li'l Princesses blog going, so I only needed to pay for a domain name and register my business. Thanks to journalism and blogging, I had everything else I needed.

What was the biggest obstacle?
Time. It's always been time. I have a supportive family and plenty of opportunities coming through, but just not the time to say yes to everything.
How did you rise above the tough days? Those days when people said no, things fell through or someone said they didn't "get it''.
There are days when you're up and days when things are pretty darn hard. I've had a couple of times when I've questioned whether I should continue with it. At that moment, I always seem to speak to the right person who gives me a new perspective on things. Thank goodness for having good people in my life.
How long did it take for your business to become profitable?
Thanks to not having any upfront costs – well, not many, anyway – it was profitable from day one.
What do you love most about being your own boss? What is the downside?
I love the freedom, the flexibility it gives me with home life and not having limits put on my creativity. The downside is not having all the resources the corporate world offers and missing that office interaction. The fridge is a terrible distraction as well!
How have you been using social media to grow your business?
Social media IS my business, so it has become a key part of what I do. I use social media to engage with clients and potential clients. It enables me to gain feedback on what people want and what areas they need most help with in promoting their businesses. It's also been a great learning tool – much of what I read comes from what others are sharing on their social channels.
How have you been using public relations to grow your business? What strategies have you used?
Again, PR is my business, so it's been important to "walk the talk'' as someone put it the other day. Generally, I respond to Sourcebottle callouts, pitch press releases about new changes within the business (including linking those to my Media Room), write blog posts/articles for others and collaborate with bloggers on projects. One of the most successful campaigns was the Mum Blogging Masterclass, in conjunction with the University of Tasmania Cradle Coast Campus and Tasmanian Senate team. The workshop, teaching mums and those in business about social media and blogging, garnered radio, newspaper and online media coverage.
Who are your entrepreneurial role models? What's so inspiring about them?
There are many entrepreneurs whose books and blogs I devour – Richard Branson, for example. However, I'm so incredibly fortunate to be writing the book of Royce and Thea Fairbrother, from Fairbrother Pty Ltd. Royce's insights into business have made me look at my business – and life – in a different way. He's made me question what success is. They're also surrounded by good people within the business and outside it. I have the priviledge of learning from those people as well.
How have you acquired the skills and knowledge you have to make your business successful?
As a journalist and blogger, I have an innate understanding of how the media and bloggers work. So that has certainly helped my move into Mum PR. Bloggers are also prolific users of social media, making that an obvious addition to the business. Apart from that, it has been from reading copious amounts of books and blogs, watching webinars and attending workshops and seminars. My husband is also a newspaper Editor, which keeps my finger on the pulse of the media.
What's the best piece of business advice you ever received?
"Surround yourself with good people'' and "none of us are as smart as all of us''. Thanks to Royce.
What is your favourite product/service that you offer?
I like that we're able to offer clients a holistic approach to promoting their business, as traditional media has a greater impact when it's integrated with a social media campaign.
What advice would you give to aspiring entrepreneurs?
• Keep yourself focused on your goals. It's easy to get distracted on a daily basis, easy to get down hearted by others' actions and far too easy to walk away when self doubt settles in.
• Surround yourself with good people early on if you can.
• Take time to celebrate the successes.

Kellie O'Brien is a journalist, author, blogger, PR consultant, business owner and mum to two li'l princesses. Connect with Kellie on Facebook, Twitter and follow on Pinterest.
Who inspires you in business or blogging?