When Fiona Redding decided to return to work, she found herself struggling to secure a job. Instead of giving up, she put her efforts into building her own business and officially launched Vivacity Consulting in August this year. She now empowers, supports and mentors others to live their business dreams. Here's her story…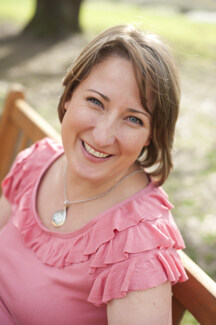 What were you doing when you decided to create your own business?
I returned to Australia from the UK at five months pregnant, right at the start of the GFC, and was unable to find a job. My daughter followed on not long after my son was born and, by the time she was a few months old, I was starting to think about (that is putting it nicely!) getting back to work and earning a bit of money. I applied for a lot of jobs I was completely qualified to do and was not even getting an acknowledgement for applications that took me hours to put together. It was soul destroying, to say the least. So, I then started to think more laterally about what I could do – about how I could translate my skills to a business – and the seeds for Vivacity Consulting were sown.
What inspired you to start the business? When did you officially start it?
Good, meaningful part-time jobs are pretty thin on the ground, and by the end of December 2011 I decided I was not going to waste any more energy trying to find one. I realised also I was not alone and there were a lot of other women out there experiencing the same thing. This was where Vivacity Consulting really started to take shape – my business would empower, support and mentor other people to set up and run their own successful businesses. I started planning for the business seriously in February this year and officially launched on the August 31, 2012.
What was your start-up cost? How did you acquire the money and what did you use it for?
Start-up costs were minimal as we really did not have any spare money! I registered for an ABN, registered the business name, the domain name, and printed business cards (I was fortunate to have a friend design my logo and design the layout for my business cards). I created my own website – which was just a WordPress blog – and started blogging, and signed up to Facebook, Twitter and LinkedIn. I borrowed money from my family to buy a computer, and with the first money I earned had a web designer customise my WordPress blog into a tailored website (which saved me a lot of money rather than having it built from scratch). So all up, start-up costs were probably $2,500.
What was the biggest obstacle?
Working so hard setting up the business (for months) and not earning any money. Being "present" with my kids when my head is constantly busy with the business – it is extremely difficult to turn off.
How did you rise above the tough days? Those days when people said no, things fell through or someone said they didn't "get it''.
I absolutely, fundamentally believe in my business idea. I have done my market research and I know there is a growing demand for my type of services. I know that I am good at what I do. I also know what I am capable of and what I can achieve when I put my mind to something. I draw strength from previous successes in my professional and personal life. I know what I value and I understand what makes me feel alive. The tough days are just that, just a tough day. Tomorrow is always a new day.
How long did it take for your business to become profitable?
Ask me again in a year.
What do you love most about being your own boss? What is the downside?
Where do I start? I love the intellectual freedom. I love being able to take an idea and run with it, without being constrained by other agendas. I love there is no politics. I don't have to go to pointless meetings. I can walk my kids to crèche and then get a coffee and walk home. I love the flexibility. I love the autonomy. I love the challenges. The downside, not sure yet, but perhaps not getting paid for the hours I work (although I know that will come).
How have you been using social media to grow your business?
In terms of building relationships and a personal face for my brand, I have found Facebook to be the most effective social media platform. Facebook has also led to several business opportunities. I also use Twitter, but as more of an industry newsfeed rather than direct business engagement. I am on LinkedIn. Due to scarcity of resources (i.e. my time) and other platforms not being the right fit for my business, I am not participating in any other social media at this time, although my next stop will be Google+.
How have you been using public relations to grow your business? What strategies have you used?
No direct PR at this stage. I have however been fortunate enough to guest blog for a couple of other businesses and have done a cross-promotion with Motivating Mum, all of which are helping to raise awareness of my brand with my target market, and position my business in the marketplace.
Where do you work from?
I have a study at home. Difficult to work when the kids are home though, but it is nice to have my own space for work.
Who are your entrepreneurial role models? What's so inspiring about them?
I am inspired by anyone who has taken the risk to go out on their own. It is inspiring, because it is such hard work, and because it is such a gamble on yourself. If it was easy, everyone would be doing it.
And of course the Richard Branson's and Anita Roddick's of this world. Those who had a massive vision and then worked really hard to realise that vision, but who also know how fortunate they are, and recognise the importance of giving back.
How have you acquired the skills and knowledge you have to make your business successful?
I have been extremely fortunate to have had access to a great education, and training, promotions and fabulous mentoring throughout my career.
I have worked in a range of organisations, here and in the UK, which has exposed me to many different management approaches, working styles, business structures and has enabled me to understand the critical importance of a good organisational culture. As a result, I understand business holistically, and as an integrated system, and that everything that happens needs to support the business vision. It has all come together at this point now where I can utilise all of this knowledge and these skills in building my business and helping others build and grow theirs. And it is how I know I am on the right path.
What's the best piece of business advice you ever received?
Do what you love. And then do it really well. Try not to worry about the money, the money will come.
What is your favourite product/service that you offer?
I love the energy that comes with big picture thinking and I love helping my clients realise the potential in themselves and their businesses, working with them in developing their skills and confidence, and in identifying how to make their vision a reality.
What advice would you give to aspiring entrepreneurs?
Do what you love. Know what you do. Stay in your lane – don't get distracted. Be authentic. Back yourself 100%. Surround yourself with honest people who support you. You are forging an alternative path for yourself, and it is not always going to be easy. Be kind to yourself. Be bold. Be brave. Play to your strengths. Get help where you can and outsource what you cannot do. Always trust your intuition. And enjoy the ride!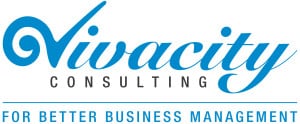 To learn more about Fiona and Vivacity Consulting, connect with her on Facebook.
What prompted you to start your business?