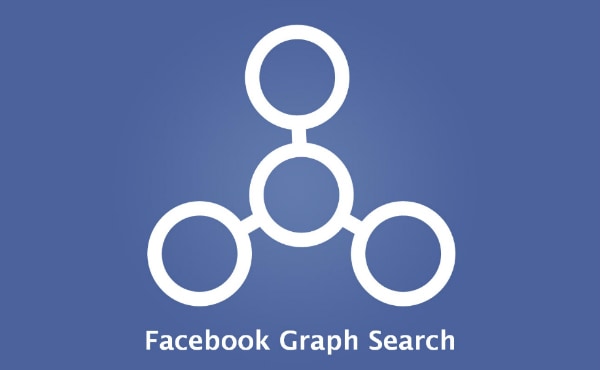 Post by Craig Robinson
People who use Facebook are already well aware of the site's ever-changing structure. Just when you're used to the way your wall looks, boom, Timeline comes in and changes it. Oh, you thought your current News Feed was fine? Nope; time for some more changes. And the same holds true with nearly every aspect of Facebook, making the site in 2013 virtually unrecognisable compared to the site in 2008.
Despite this, Facebook only grows in popularity. To say it's doing something right would be a gross understatement. Not only does it manage to satisfy users (minus a few complaints, of course) but it also satisfies advertisers.
One of Facebook's newest ventures, Graph Search, was announced a few weeks ago, and it could change how users search within the site and how brands compile information about their audiences.
What is Facebook's Graph Search?
Facebook states pretty clearly that Graph Search is not web search. So for the people who were thinking of something Google-like, that's not exactly what this is. It's more of a way to search within Facebook. For the average user looking for information, they can use Graph Search to find said information via links which take them off the site. How's that different from Google? Facebook says it is. (Oh, and things Facebook can't find will be redirected using Bing. Sorry, Google.)
More specifically, however, Graph Search is used to find things that have been shared using Facebook's Open Graph protocol. This is the system that shares your photos, comments, and other materials related to Facebook.
For advertisers marketing through Facebook, Graph Search will provide a little more than a wiki link to an actor's bio or a random Facebook group. It will help you deduce a lot of information about your audience while also — and this plays into Facebook's hands beautifully — ensuring you stay on-site with your advertising to ensure the best results for your brand.
Ways the Graph Search Can Help Your Brand
Focus on Quality Sharing
Since Graph Search will mostly find what's shared within the Facebook universe, it's important that brands keep on producing high-quality content that will be shared, commented on, tagged, and used socially overall by their audience. Just make sure that this content is shared on Facebook itself so that the results will surely show up in a Graph search. Photos and videos have to be shared on actual pages to show up.
Work on Your Engagement
Keep engaging, keep developing connections, and keep reaching out as you're doing. Work to strengthen the connections you do have so that EdgeRank will weight your relationships much higher with Graph Search. Those "likes" will finally come in handy. The likes, shares, comments and other actions you've received on your pages, places or apps will help you increase your brand's presence in the new search feature.
Start Data-Mining
Graph Search can help you to understand a lot more about your audience. For instance, instead of simply seeing that user X has liked page Y, you will be able to see past that surface action and may be able to deduce why X liked Y. You can search specifically for "pages liked by members that like Y" or something similar and see what else it is that these same people like. The result: You can fine-tune your marketing materials to ensure that you're getting in touch with the right audience via material that they're far more likely to engage with.
With this new feature, Google might be in some serious trouble as Facebook develops it and ultimately works out the kinks. But, like with most of Facebook's updates, advertisers do stand to experience some great benefits from this new search feature. Not only are you compelled to create material of a higher quality, which will bolster your brand regardless, but you can now explore the "how" and "why" of engagement to paint a much clearer picture about who it is you're targeting.
Graph Search isn't going to do this by itself. You still have to be on your game and focus on an optimum level of quality in your brand marketing. The bonus here is you should find sweeter rewards for your hard work at the end of it all.
What do you think of Facebook's latest move?
Article written by : Craig Robinson, a writer for Facebook ad management tool, Qwaya. He also loves to join in different social media communities over the web and participate through engaging in different social media activities.