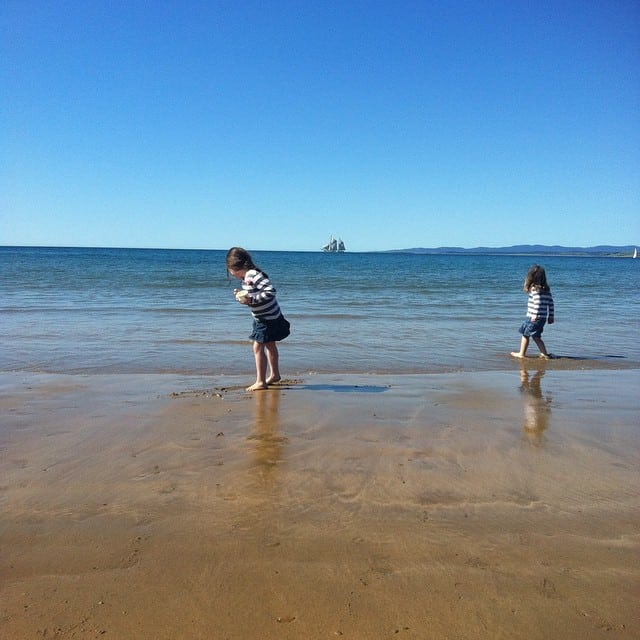 Our usual Saturday night family movie happened to be The Parent Trap this week.
When the girls woke up yesterday morning they decided they wanted to be twins - ie. dress the same.
Having grown up being dressed in the same clothes as my sister (we're talking fluro ra-ra skirts one day!), you can only imagine the feelings this threw up for me.
They loved it though and didn't bat an eyelid at the stares as we spent most of the day at the beach and then, later, at the pool!
So I'm curious… were you and your siblings dressed in matching clothes as kids? Or do you now dress your kids in matching clothes?
Now, let's see if we can match up some giveaways in this week's Aussie Giveaway Linkup…
Aussie Giveaway Linkup instructions:       
If you're a blogger or business wanting to take part in the Aussie Giveaway Linkup:
Only link directly to the giveaway post/s and include the prize and end date in the linky tool below. Link each giveaway separately. If you need to delete it, hover over your link, wait until the red ``x'' appears and click.
Giveaways must be open to Australian residents and be run by Australian-based bloggers or businesses.
Grab the NEW button below to add to your post.
A new list is added each Monday so bloggers and business owners need to add their links weekly.
Start entering the giveaways! Entry is at your own risk. We do not take responsibility for unfulfilled prizes or a blogger/business not abiding by their own terms and conditions.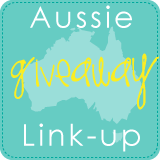 Hosted by Kellie O'Brien Media