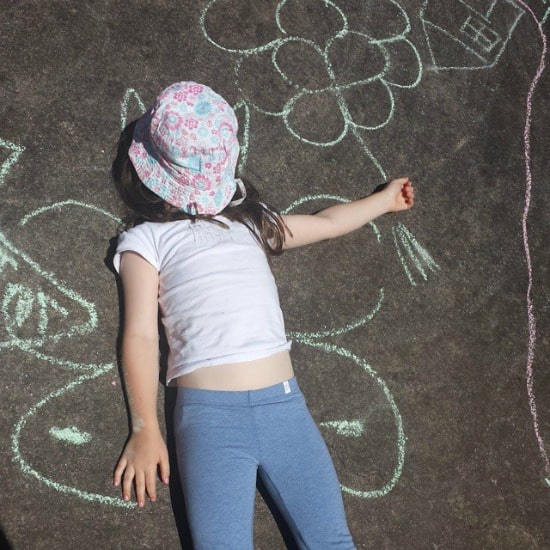 So what's happening in our world this week:
Julian was sick all weekend, so the girls and I headed outside for some sidewalk chalk art. Their imaginations are incredible. Along with becoming princess fairies holding bunches of balloons, they also ``built'' an entire city. It's been a little reminder that simple gifts for Christmas often have the biggest impact on them.
I was going to launch my 2015 PR News Calendar today. But something doesn't quite feel right with everything happening at Martin Place in Sydney with the siege. So I've decided to delay – possibly 24 hours, maybe 48. My thoughts are too focused on the people inside that café and somehow my little calendar seems rather insignificant. Please stay safe.
If you haven't already, hug your children a little tighter than usual tonight and remind them how much you love them.
JUST A NOTE: The Aussie Giveaway Linkup will return on Monday, January 12. Have yourself a wonderful Christmas, enjoy your time with friends and family, and I look forward to your linkups in the New Year!
Now, for something a little brighter – the Aussie Giveaway Linkup…
Aussie Giveaway Linkup instructions:
If you're a blogger or business wanting to take part in the Aussie Giveaway Linkup:

Only link directly to the giveaway post/s and include the prize and end date in the linky tool below. Link each giveaway separately. If you need to delete it, hover over your link, wait until the red ``x'' appears and click.
Giveaways must be open to Australian residents and be run by Australian-based bloggers or businesses.
Grab the NEW button below to add to your post.
A new list is added each Monday so bloggers and business owners need to add their links weekly.
Start entering the giveaways! Entry is at your own risk. We do not take responsibility for unfulfilled prizes or a blogger/business not abiding by their own terms and conditions.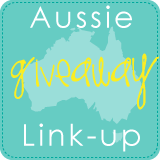 Hosted by Kellie O'Brien Media