PR and Marketing News Calendar Australian edition
PR and Marketing News Calendar US edition
Do you struggle coming up with enough quality content to consistently promote your business online?
Do you see competitors being featured in the press monthly, yet here you are scrambling to even find an angle to pitch in the first place?
Standing out doesn't need to be overwhelming
Craft irresistible and timely content for public relations, social media and blogs with the newest version of our most popular product...
.
the 2017 PR and Marketing News Calendar
and get a BONUS FREE Create Your Own PR and Marketing Campaign training before it expires (valued at $47)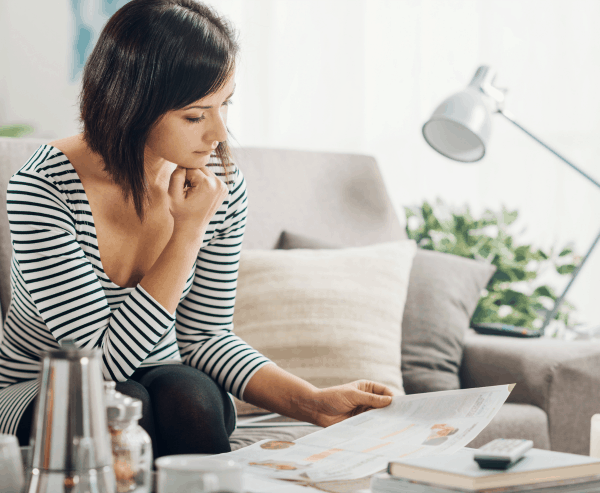 You pick up a copy of your favourite magazine. And there she is again. With yet another amazing story on her business.
Then, when you hop on over to Facebook, there she is front and centre of your newsfeed. And her blog? How did she get 200+ shares?
How does she do it? How does she manage to get so much coverage for a business that is only half of what your business is?
The answer? She has a year's worth of sizzling story and topic ideas and she pitches them to the media and writes blogs centred around them consistently.
If you're one of those people who falls down when it comes to planning, or you plan and completely forget to follow through, this PR and Marketing calendar is aimed at not only helping inspire ideas and map out your next 6- or 12-month campaign, but to also take action on that plan.
No story ideas because your business is boring
No idea when the right time to pitch is
No concept of how to come up with a unique story
a year-round stream of media worthy ideas
a calendar mapping out a 12-month plan for pitching
story prompts to inspire you to think outside the box
When you have a calendar FULL of newsworthy stories the media, Google and your ideal clients will love you for, then you'll gain consistent media coverage, achieve experts status and magnetise your ideal client to your offerings.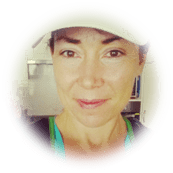 I wanted help to focus my blog and clear blockages that sometimes occur in terms of lack of inspiration. And this cleared some of those blockages! I was feeling a bit overwhelmed and had retreated from blogging . But I'm back, baby!
You've been a big inspiration since I started on the blogging journey, so thank you.
Jo Eaton, The Jolly Runner
This is what you get with the 2017 PR and Marketing News Calendar...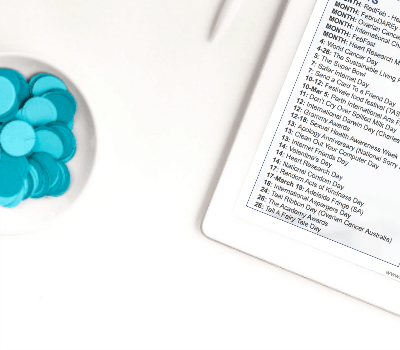 Calendar of events for every month of the year
Gain a monthly calendar of evergreen events, including official day, week and month events you can tie into to provide the media with stories of interest to their audience that have to be reported on regardless and ensure media coverage for your business. These evergreen events also double as marketing hooks to build campaigns to make the most of search engine traffic in Google and Pinterest, and highly shareable social media content.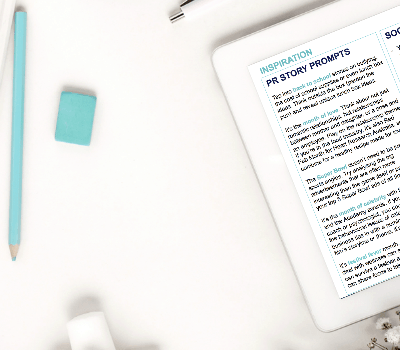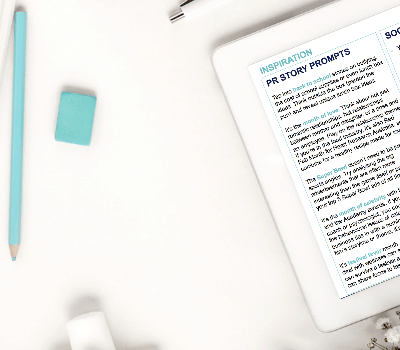 A plethora of monthly PR story prompts
The monthly story prompts will help get you thinking outside the square with your story angles and stand out in a sea of bland media pitches inside a journalist's inbox. Journalists have to report on these evergreen topics anyway each and every year, but you'll avoid tapping into the same events with the same angles.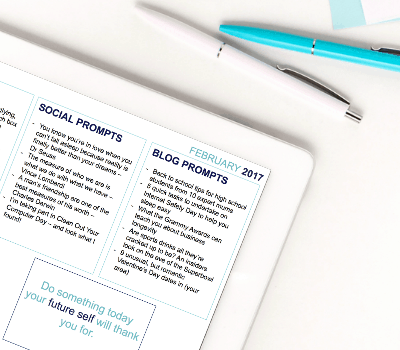 Your irresistible monthly marketing prompts
The monthly marketing prompts will ignite a creative fire to craft inspired content for your blog and social media accounts that are highly searched in search engines like Google and Pinterest, and highly shared on social due to their value and timing.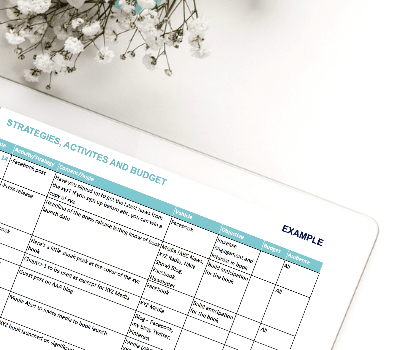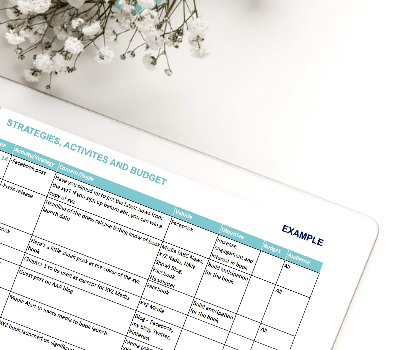 PR and Marketing Action Planner
Gain the inspiration and the ability to implement all in the same place with the addition this year of the monthly PR and Marketing Planner, so you can finally organise your big picture vision and day-to-day actionable tasks into an easy to follow plan.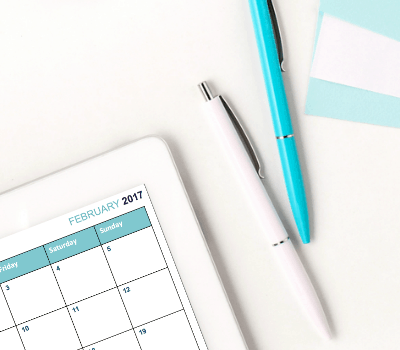 Print or fill in your calendar digitally
One of the favourite features of the calendar is the ability to print or fill in digitally the calendar and plan, allowing you to create your campaign right there inside the calendar to keep you focused and in flow. No need to use up all your printer ink if you don't wish.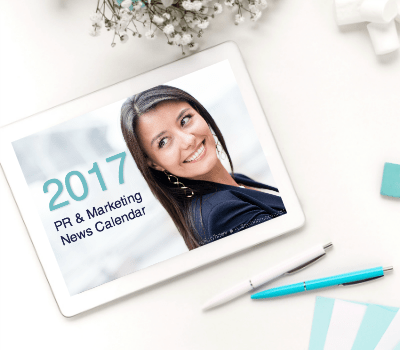 US and Australian versions
The calendar comes in a handy Australian or US version, so it's tailored to your country. Select the country that applies to you. If you're not in the US or Australia, you can easily do a simple Google search to find when an event happens in YOUR country.
PLUS... 
GET THE BONUS
Create Your 90-Day PR and Marketing Campaign Workshop - valued at $47 - absolutely FREE!
The workshop will only be available for a limited time and will step you through HOW to use the calendar to create a campaign for your next product, program or service.
When your pitch arrives in a journalist's inbox, blog appears in Google or social media post in the newsfeed, YOU stand out

How can you put this into practice?
For example, February 14 is Valentine's Day. Most people pitch their gift ideas for a loved one or flowers versus chocolates.
All the usual – and rather boring – stuff.
It's just not going to stand out amid the stream of similar pitches a journalist is receiving.
The key is to be creative and find a fresh twist on an old angle.
How about the relationship between you and your boss, why you need to love yourself first (life coaches) or tie in with Australia's Healthy Weight Week in February and spin it to be why you should love your body (health and wellness coaches).
As you can see, this calendar will allow your creativity to soar.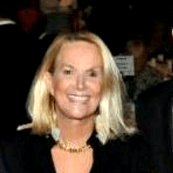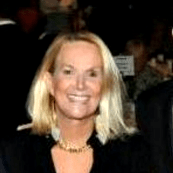 We're always looking for new ideas for our social media posts, and for pitching media contacts for our clients. Our clients were really impressed when we presented a 3-month campaign that included several creative ideas from the Calendar.
We were very happy with the format, and the creative ideas.
Enid Atwater
When will I receive it?
+
This is a digital product, so you will get instant access to download the Calendar to your computer and start working on mapping out your next 3, 6 or 12 month PR and marketing campaign. The calendar is digitally fillable, so no need for chewing through your ink cartridge. However, I have kept colour to a minimum for those who do like to print their calendar!
Why is it priced so incredibly low?
+
Because accessibility is a big thing of mine. This is a fully digital product that you can fill in right on your computer screen or iPad, so there are no printing or shipping costs involved. If you wish to print it, then you're able to do that from your end on your home computer and save yourself a bundle.
What if I don't love the calendar?
+
I want you to walk away happy after diving into your copy of the 2017 calendar. That means more to me than any amount of money. So if it doesn't meet your expectations within 30 days of purchase, let me know and I'll refund you the full price straight away AND you can keep your copy of the calendar.
Are you ready to map out your next publicity and online marketing campaign to gain instant trust, expert status and customers?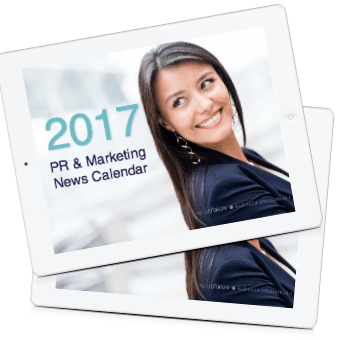 The 2017 Public Relations and Marketing News Calendar is still only $47 and it can be used for traditional media, guest posting, blog posts or social media.
Again, you get a fully digital traditional calendar to map out your campaigns, monthly PR, blog and social media story prompts for an endless stream of stories that stand out and a calendar of evergreen events so you'll never run out of story angles. The result? The media chasing YOU for your next great story. And endless traffic to your website from Google and social media.
The truth is that PR and marketing are a marathon, not a sprint. If you have a plan that shows consistency in your pitching and content creation, you'll increase your chances of success. It's the old``fail to plan, plan to fail'' message.
If you're ready to SUCCEED, then grab your copy today AND get the bonus Create Your 90-Day PR and Marketing Workshop FREE!
Imagine what it would mean for your business to be featured in the press and attracting potentially hundreds or thousands of leads via a third-party endorsement from the media...
Or gaining organic leads from Google and building social proof on social media to allow you to surpass the competition...
2017 PR and Marketing News Calendar Australia
2017 PR and Marketing News Calendar US
Note: The 2017 PR and Marketing News Calendars are for Australian or US audiences (depending on which one you choose), but can easily be adapted to other countries with a quick Google search for correct country-specific dates.

I wanted help to focus my blog in 2015 and clear blockages that sometimes occur in terms of lack of inspiration. And this cleared some of those blockages! I was feeling a bit overwhelmed and had retreated from blogging . But I'm back, baby!

You've been a big inspiration since I started on the blogging journey, so thank you.

Jo Eaton, The Jolly Runner
I wanted to plan out the year ahead to do DIY PR for my business and I knew Kellie has good tips and wanted to learn more about the `spin' she can put on each event to make a good story. The price was a great way to get more of Kellie on a bootstrapping budget!

I've been able to put the events on my calendar that relate to my business - some of them I didn't know about and they've given me some other ideas for products/services I could offer to make a little more money around those events.

Belinda White, Belle White
I realised that the last time I had pitched to the media was years ago and so my profile page was looking a little outdated and like I'd done nothing interesting for a couple of years! I love the outline of the themes for the month with some prompts to help you start to think about content.

Kyrstie Barcak, A Fresh Legacy
I picked up a copy of the calendar for ideas for content and pitches. I've now planned out my content for the remainder of the year. The feature I most loved was the information on what days/weeks are happening so I can tailor my content.

Emma Jayne Lions, emmajaynelions.com
A calendar of media-worthy events is something I had thought about needing a few months back, so when I saw it, I had to grab it. I'm using it for inspiration for blog posts and social media at the moment. The tips pages get my brain working and I can see topics from new perspectives.

Julia Lee
I'm just starting out with PR but this calendar has helped me in overall planning, blogging and marketing strategies. It was clear, good layout, easy to read, offered lots of events and the tips were really good. Thanks Kellie! A really good resource that you offer.

Leeza Baric, LeezaBaric.com
It's exactly what I was after (and more). I love the prompts and the lists of dates. It's difficult to find out where all these special days are and you have them all there on the calendar.

Kara Lambert, WritetoRight.com
The PR template will be perfectly brilliant for when I host a planned Eco Friendly Blogging Festival in early 2015. I'm working towards increasing my online presence as an eco warrior blogger. And I am blown away at the Calendar - so much incredibly useful information. And I just love the suggestions - it really gets you thinking outside the box. You know how sometimes these things aren't enough to get you thinking.... or only vaguely skirt around the edges, kind of thing. But your work is amazing. Thank you.

Anna Malcolm, Wooly Mates
I wanted to plan my whole year as I have a number of projects on the go. I like that there are prompts and events for each month.

Nicole Graham, Bauhinia Solutions