Want to become the go-to person in your industry?

Want to be brand famous?

Want YOUR name on everyone's lips?
YOU CAN ELEVATE YOUR BRAND AND EARN INSTANT TRUST.
LET ME SHOW YOU HOW.
Be honest with me: Have you ever felt frustrated that a certain someone in your industry always seems to get the good gigs? They're part of some elite group, regularly featured in national magazines and TV shows, and customers flock to them like seagulls to a lone chip. They're the person everyone seems to go to first in your industry and yet they're charging premium prices.
While their marketing is skyrocketing, you're spending hours creating and scheduling ``shareable'' social media content, writing blog posts and sending out pretty looking newsletters to hear crickets in your inbox.
You know the importance of building trust with people, especially as an online entrepreneur, but it's taking so darn long. You're exhausted, wondering how this whole marketing thing is meant to actually generate income.
But there is a simpler – and much faster – way.
As an entrepreneur, you feel publicity is out of reach because:
of the hefty out of reach price tag public relations agencies charge

you have no existing ties to media and no idea where to start to build relationships with the right people anyway.

you either lack PR experience or you've tried pitching relentlessly but got nowhere with journalists in the past.
But what if I told you that you and your business could:
have endless untapped stories that journalists will fall in love with and will attract your ideal client.

do your own public relations simply and without spending a cent on agents or advertising.

have the media chasing YOU – instead of the other way around.
Because you and I both KNOW that gaining a third-party endorsement from the media instantly positions you as an expert, gains instant trust with the client you most want to serve, and increases BOTH your reach and revenue.
I'm more confident about approaching the media and sharing my story and the service of my business.

Kellie was great at providing publicity nuggets throughout each module. Priceless!

My story has already been featured on CBS Atlanta. Publicity Alchemy opened another door for my business. I can confidently move forward, build relationships with journalists and get the exposure I want to sell my women's leadership development services.

Karlyn D. Henderson,

Executive Leadership Coach, Speaker and Author | Poimena.com
This is why I created Publicity Alchemy - a media course to help entrepreneurs gain media coverage in 30 days or less..
My name is Kellie O'Brien and I've been a journalist for 16 years. I've helped entrepreneurs, just like you, get featured on the front page of major newspapers, appear on national TV morning shows and grace the pages of their favourite magazines.
Having sat on the other side of a media pitch, I know what works and what doesn't work. Often, what PRs teach is so far from what journalists actually really want. Or they tell you how complex publicity is and charge you a pretty penny for a complete service. It's not that hard, truly.
Since becoming an entrepreneur, I've had my brand featured in everything from business sites Smart Company and Mumbrella, to national magazine Practical Parenting, on national broadcaster ABC Radio through to mentions by top bloggers, like Michael Hyatt, Problogger and YTravel Blog.
Kellie and her clients have featured in:
This has opened doors to speaking opportunities, collaborations and, of course, a whole new customer base who have instant trust in me and my brand. I've also now reached a point where the media chase me – instead of the other way around. Wouldn't you like to be the go-to expert on speed dial too?
So what have I scored for my clients in the past?
I've helped:
create a major publicity campaign for a $250 million government project that resulted in a truly historic moment for one city when the Master Plan was unanimously adopted after 30 years and five attempts.
a female entrepreneur grace the front page of a major daily newspaper, which snowballed into national TV coverage on multiple channels
another entrepreneur, who had only just launched her business, gain media coverage in top niche publications and find herself working with multinational brands within the space of a few months.
I don't want entrepreneurs to feel publicity is complicated or out of reach. I want to empower you to become the expert in your industry quickly and easily, start charging more for your gifts and watch your business skyrocket. That's what Publicity Alchemy is all about.
It's about finding your own stories and turning them into publicity gold.
When you step inside Publicity Alchemy, you'll receive:
Module 1 - Setting The Foundation
We look at your PR what and why, so you can focus your attention where it will count the most. We then set the foundations for success by developing an ideal customer avatar to attract your most aligned clients, and match that to the perfect media list that will take you just minutes to compile. This means your pitches will be more successful and you'll attract more of the people you want to your business.
Module 2 - Your Signature Stories
Module 2 is all about your signature story that sets you apart from the rest – the thing that has the media clambering to tell your story. We also delve into the best story hooks the media can't ignore and develop your content calendar to give you clarity on where you're going. Lastly, we show you when to use the press release and when to drop it so you don't miss major media opportunities.
Module 3 - Building Relationships
Learn 5 things you should know about the media that will increase your chances of media success, along with how to build relationships with key journalists. We then delve into HOW to pitch, because if you can't get your pitch past the newsroom door, then you've failed before you've begun. The final section of this module is how not to annoy a journalist during the dreaded follow up call so you get an instant `YES'.
Module 4 - Surviving An Interview
In this module, we cover how to prepare for your interview, develop your key messages and craft your sound bites for not only a memorable interview, but one that will draw other media to you. We also tackle your interview survival skills and avoid being the star for all the wrong reasons to keep your brand in tact and have journalists recommending you to its affiliated media.
Module 5 - Leveraging Your Media
Find out what to do AFTER the interview to open more media doors, how to monitor the media to catch your media mentions and leverage your media exposure through digital PR. Lastly, we look at measuring your media coverage for future growth patterns and, importantly, profiting from it. This means you spend less time in your business and more time doing what you love!
Module 4 was absolutely wonderful! It's by far the best explanation I've ever heard of sound bites! Thank you so very much, Kellie!

Kari Joys,

Psychotherapist, counsellor, author and educator | Kari-joys.com
Is it YOUR time for the media spotlight?
5 super simple step-by-step video lessons
Designed to guide you through five proven steps to landing newspaper, radio and TV coverage for your and your business in 30 days or less - even if you have no PR experience, media contacts or PR agent. You'll receive one hour of learning each week over five weeks via video to allow you to continue running the day-to-day of your business.
(Value $1000)
Clarity and mapping for greater success!
Each module has a homework assignment to highlight the essentials to get you featured in the media and keep you moving forward. In addition, workbooks allow you to follow along easily with the five steps and are tools to continually revert back to as you progress through varying levels of media, events or campaigns on your path to media stardom.
(VALUE $250)
Accountability to keep you on track
It's one thing to buy into a course, but it's another thing altogether to stay accountable to your goals. One of my big goals is to see every Publicity Alchemist turn their stories into media gold within 30 days. And if you need a bit of butt kicking to do that, I'm your gal! This private group is also a place to share and gain feedback on your releases, pitches and ideas before hitting `send' to a journalist.
(Value $500)
That's $1750 worth of value
To get a PR agency to do your campaign, it would cost you anywhere between $1000 and $25,000 PER MONTH with a minimum six-month contract. By learning to do it yourself, you have the ability to turn publicity on whenever you need to boost profits in your business - and it won't cost you a cent!
So how much is Publicity Alchemy?
Your investment in Publicity Alchemy is just...
Because we love to over deliver, when you join we're also giving you: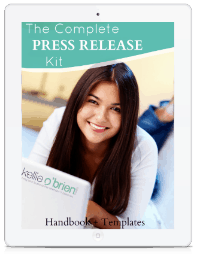 Complete Press Release Kit (valued at $97)
If you've ever struggled writing a press release, this kit comes complete with a `how-to' manual on writing your press release and a suite of press release templates to make you `brand famous'. The beauty of this kit is you don't even need to be a great writer.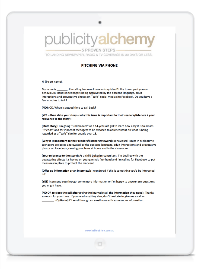 Swipe file for media pitches and phone scripts (valued at $150)
You'll receive the exact emails and phone scripts I use to pitch the media that have helped my brand and clients gain major newspaper, radio and TV coverage. It tells you what to say when you get a `yes' and even what to say if you get a `no', to move the conversation in the right direction.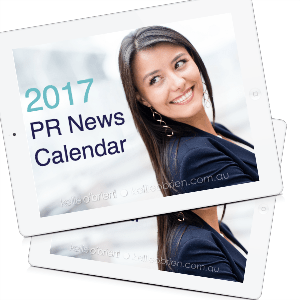 2017 Public Relations News Calendar AUS + US versions (valued at $47 each)
This is one of the most popular items in my online store. It sets out evergreen stories into a digital calendar you can tap into to promote your business year-round. If you've ever struggled coming up with a newsy angle for the media, the story prompts and calendar of events will mean you'll never have to search for a story again.
Frequently Asked Questions
When does it start?
+
Whenever you're ready! You will gain immediate access to the course to start working towards gaining media coverage asap.
How much time will this take?
+
Each week you'll have one hour of learning, where you will get some nuts and bolts coaching. Your homework will take about 2 hours per week. The program also comes with some bonus material to answer any questions you might have outside the core training (like, how do you write a press release for a book launch). The time investment on the bonuses will vary depending on how much of the material you feel you need.
I have no PR experience. Will this work for me?
+
I created this program to guide entrepreneurs, coaches and authors through simple steps to help them land media coverage within 30 days. I teach you everything from the ground up and help you create systems to allow you to easily pitch the media on a regular basis.
What if I'm not a good writer?
+
That's not a problem at all. You'll be surprised at how easy the templates make writing your press release. Plus (just a little secret between you and I) in some cases you won't even need to write a thing, bar a simple email. And hey, I know you can manage that!
When can I expect to see results?
+
OK, I'm going to be completely honest with you here. It really depends on how much you're willing to follow the steps outlined, how fast you're able to implement and what's happening in the media at the time. If a major bushfire breaks out that captures the hearts and minds of an entire nation, you can bet you're going to struggle for a few weeks to have your story picked up. But, if you piggyback off a hot news item, you can have media coverage within hours. I like to say 30 days to play it safe! Remember, you have lifetime access to this and can revisit it whenever you need.
I'm already a public relations consultant, but would love to learn more. Can I join?
+
You're not the first person to ask that! Yes, of course. The more the merrier. This program is very much taught from a journalist's perspective, rather than a PR agent angle. So come in with an open heart and an open mind. I may just challenge some of your thinking on what you've learnt so far about the industry and how to secure media coverage and then profit from it.
What if I don't love the program?
+
I want you to walk away happy from this program. That means more to me than any amount of money. So if it doesn't meet your expectations within 30 days of purchase, let me know and I'll refund you the full price straight away AND you can keep your access to the course. While I've had people warn me this can lead to people ripping you off, I'm confident that most people are good people.
What if I have more questions?
+
Oh, by all means, drop me a line at kellie (at) kellieobrien.com.au and I'll endeavour to get back to you within 24 hours with an answer to any questions you might have.
When you sign up for Publicity Alchemy, all up you're getting...
5 step-by-step video modules
Valued: $1000
Action-taking worksheets
Valued: $250
Private Mastermind Group
Valued: $500
Complete Press Release Kit
Valued: $97
Media Pitch and Phone Scripts
Valued: $150
2017 PR News Calendar
Valued: $47
THAT'S A TOTAL OF $2044 VALUE
Are you ready to hit the limelight and increase your reach and revenue?
Your investment for Publicity Alchemy is only...
Publicity Alchemy is a 100% Risk-Free Investment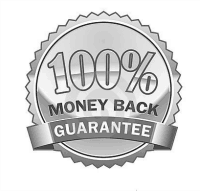 Having seen so many entrepreneurs and small business owners go through the program now, I know the strategies inside Publicity Alchemy work. But I get that it's hard to always know if you're making the right investment.
That's why I'm offering a 30-day money back guarantee. That means, if after 30 days of purchasing the course you're unsatisfied with it in any way, I'll refund your money. No questions asked and now hard feelings at all.
I want you to step inside the doors of Publicity Alchemy without worry.
We reached out to various media publications with our story to see if they were interested in sharing our trip.

Publicity Alchemy, which is a course I did on rocking your own PR, was a lifesaver for helping me create the pitch letter. The founder of that course, and my friend, Kellie O'Brien, helped me to tweak it and then sent it to her contacts. It was a great learning process for me and has given me confidence to do this more.

I did get a chance to talk about the White House trip in my radio interview with 2GB Sydney.

Caz and Craig Makepeace, Excerpt from a ytravelblog.com post about their trip to the White House