For Signing Up To Create Your Own PR Campaign Workshop!
EVERYTHING WE PROMISED WILL BE IN YOUR INBOX SOON.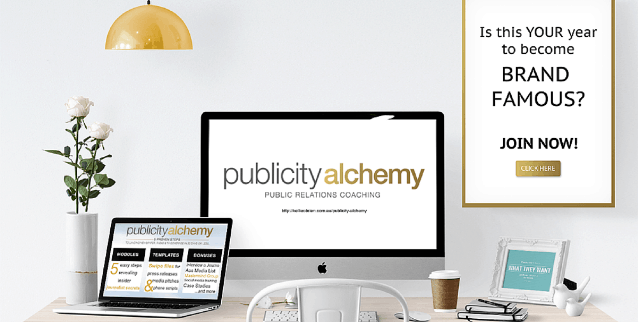 Want to take the next step?
I'd love to invite you to join me in Publicity Alchemy - a 5-week public relations course to land media coverage in 30 days or less for ONLY $297.
Just use the code: PRESS at checkout
NORMALLY $497.