Want to launch your next big thing… but have no idea where to even start?
Create your unique launch map and systems to make your next launch sing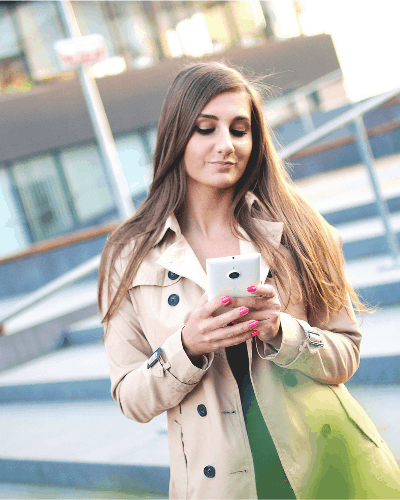 Have you ever been in that moment where you've done all you can, you followed someone else's `blueprint' to a tee (hey, it helped them make $50,000!), you've barely slept or eaten in the past few weeks, and you're staring in the face of a launch that amassed a grand total of… one client. (It's just us here, so you can be honest with me)
You're crushed. You're wondering why no one bought.
You're questioning if this online business thing is ever going to work.
The J.O.B. word has even entered your consciousness. You're ready to give up.
Or, just maybe you're sitting there right now saying to yourself, umm, I kinda have this awesome program, but it's all tucked away safely inside my head…  because, well, I have this little niggling fear of not (insert your preference: knowing what systems to use, knowing how to put together a launch plan, understanding what on earth my message is, getting no sales and being humiliated in public, getting too many sales that I can't manage…).
You're actually not the only one who's been in that moment. Even those big gurus you so admire… they've been there too.
When it comes to launching:
There are those who launch a program they're passionate about – who don't have the confidence in what they're doing, clarity in where they're going or strategy to find success.
There are those who launch a program they're passionate about – who have a clearly defined communications storyboard and strategy map to follow, systems that are tailored to their needs and the tools to keep their mindset in check no matter what is thrown at them.
When you balance the business stories that elevate your brand and the mind stories that keep you small, your next launch will rise to match your goals
But it's hard to achieve alone.
So, what if there was someone who's got your back – to help you get that thing OUT there through smart strategy and assist with all those mind stories that get in your way to launch your next big thing?
You can learn someone else's system on how to launch, but the reality is YOUR launch is uniquely YOU.
Not everyone is using the same systems in their business that you're using.
And most DEFINITELY no one has the same story as you – that your ideal client needs to hear to convert them from a follower to a customer.
And no course is going to gently squeeze you on the shoulder when you hit a hurdle (or those silly mind stories start rearing their ugly head) and tell you it's going to be alright and steer you back onto the right path.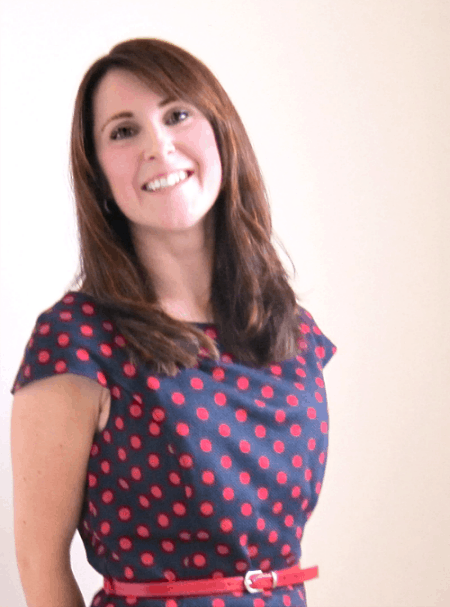 That's what I'm here for.
I am Kellie, a launch strategist and storyboard creator,
an unusual breed who can hear you big picture intentions (launch that program, share those superpowers, score cold cash and ideal clients),
craft that into a sweet story that shares your why and your invitation with the world in a soulful way,
then break it down into the step-by-step framework/storyboard to make it happen.
With 16 years as a journalist, 5 years owning a PR consultancy business, a published author and blogger,
I live and breathe story and strategy.
And I would LOVE to breathe some of that into YOUR next launch.
I guess you could say storytelling has been there all along. Heck, I used to write and perform songs publicly. Ah, the breadcrumbs that lead us to our core passions.
But I haven't always been tuned to how to successfully launch – that's something I've gained through all these different facets of my life.
I know what it's like to sit in that moment when a large Facebook budget, an even larger email list and some incredibly strong pre-launch content was delivered… and I had one sale to show for all that effort.
There is so much more to launching than simply pulling together a sales page and a blog post.
But I want you to know you can do this.
When you combine your true passion and purpose with a strong strategy and story, you can soar.
How do I know this?
I've launched my own book which resulted in mass media coverage, to a $250,000 project that marked an historical moment for one city, to an online program's foundation intake that caused one entrepreneur to set herself up financially for the year.
I have this bizarre knack of being able to ZOOM OUT and look at the strategy and stories required to meet your goals and then ZOOM IN to see what systems need to be implemented and what types of content are going to serve your needs.
To be honest, I love putting together launch plans and seeing how the pieces all fit so perfectly together – from the messaging on the sales page through to the links that lead you there through soulful storytelling sequences.
ENTER....Create Launch Deliver Deep Dive
This deep dive is tailored to provide you with the clarity and confidence to move forward on your next launch, complete with a launch plan (or, as I like to call it, a launch storyboard).
Through 3 hours together, we'll map out a high-level view of your launch storyboard to integrate all communications and marketing elements for leverage
Develop your unique pre-content strategy to build anticipation and attract your ideal client.
I'll then spend a further 3 hours crafting the detail of your complete launch storyboard for you – from a blog plan, pre-launch and open cart email strategy. And, for an extra $300, add a fun and engaging social media campaign or Facebook ad strategy. No need for you to try and wrap your head around that.
Design a metrics document specifically to track your unique goals, to allow you to track what did and didn't work during your launch to help you improve your next launch. If you don't know this, it will hinder the future growth of your business.
$900 AU (+GST for Australian residents)
Create Launch Deliver Coaching
Want to go deeper than a deep dive? This is an eight-week coaching program that will help take you from initial idea through to the delivery of your first module. The Deep Dive can, also however, take place prior to this eight-week period to allow you time to set up for success.
Everything from the CLD Deep Dive
Direction on the how-to of implementing your plan and accountability
Guidance with your Facebook ad strategy, including content ideas, audience targeting, retargeting pixels and monitoring to get you up and running quickly.
Full access to my complete library of tech how-to resources, including Mailchimp, Infusionsoft, ActiveCampaign, Wishlist Member, iMember360, OptimizePress, OptimizeMember, Leadpages, GoToWebinar, Zoom webinar, Google Hangouts, and more… No need to spend hours searching YouTube for answers.
Copy review and guidance of your opt-in, sales funnel, emails, blog posts and thank you pages (know that as a former newspaper copy editor, I'm big on punctuation, grammar and messaging)
30-minute fortnightly launch status/coaching calls for 8 weeks and unlimited email support during the launch, if required. Whether it's tech, strategy or mindset help you need, I've got your back.
$2150 AU (+GST for Australian residents)
Payment plans available.
I have never ever experienced a launch with so much joy, so much ease and so much connection with my community. Before I started working with Kellie I had a well established business and good community already but had let my "launching must be hard work" mentality get in my way time and time again when releasing a new offering.  I was pushing the proverbial uphill - including fears carrying over from past failed launches, a poor (umm …. no) launch plan and a real inability to transform my big visions for my Mind Money Mojo Academy into the practical step by step framework required to birth that vision. I already had all the content sorted, what I needed was a way to build the community and story behind WHY I do what I do, and to engage my community with deep and delicious free content so I could walk away feeling good, rather than like I had sacrificed my own scruples just to get a revenue result! During our time together launching MMM, I discovered Kellie's genius.  She has an innate ability to feel into the exact combo of straight up strategy and soft sacred sharing that turns an icky old sales funnel into a soulful invitation pathway for your ideal clients to find you, be engaged and ultimately join you in your latest offering. After working with Kellie, I have a step by step process that can now be re-used each time we re-launch and much more importantly I walked away from this launch feeling truly heard and supported by a true partner who really cared about me, my community and the end result.  She will be an integral part of each new launch in my business moving forward. Thanks Kel x

Kylie Patchett, Mind Money and Mojo Coach for Women Entrepreneurs
If you feel you need the storytelling, strategy and mindset support to get you through your next launch, then I'd love to help.
CREATE LAUNCH DELIVER IS FOR YOU IF:
You already have a program or product created OR at least have the seed of a great idea
You want a deep dive to set the foundation intake of your signature program launched (let's see, at $900 Australian dollars, if your program is $300-$500 you need just 2-3 sales to break even – you can do that!).
You already have a program and want to step up to the next level in your launch and leverage by having someone hold your hand through the process (remember, launching is a fabulous way to build your list… and your business).
You shudder at sleazy sales tactics and internet marketing hype and want to use soulful stories to allow the right people to see the value in what you do.
You want your launch to be fun and for self care to still be a priority as you work your plan (just because your launching, doesn't mean you have to sacrifice your health for wealth or live by fear).
You want to launch NOW and with as few curveballs as possible
You should have launched already!
CREATE LAUNCH DELIVER IS
NOT

FOR YOU IF:
You think you'll make $100,000 on your first launch to a cold list
You're not prepared to put in the time or energy to reach the goals we set
You struggle when it comes to following someone else's directions
You want to become an overnight success
You want me to do it all for you. If that's the case, book a strategy call to book me for your bespoke package.
Kellie's dedication and hard work to help me create this site by my deadline was so much appreciated. She worked tirelessly to help me implement the program how I visioned. Without Kellie's help, the site wouldn't exist as I would have left it in the too hard basket.

Kellie went above and beyond what I could have imagined. She is very dedicated and hardworking and an absolute delight to work with.

The additional assistance of helping me to create marketable text was the icing on the cake, as I find it really hard to promote myself.  She asked me to answer a few questions and from that she created simple and to the point messaging and calls to action.

I have a basic understanding of how to do most tasks. What I loved with Kellie's service is she includes easy-to-follow steps or tutorials to help me with the process, saving me so much time, effort and mostly frustration.  She really does try to make it as easy as possible.

Kat Springer, The Organised Housewife, www.theorganisedhousewife.com.au
In the lead up to the launch of the Master Plan for the $250 million LIVING CITY project, we knew the communication and media management needed to be done well, but we weren't sure where to start. With Kellie on board, she quickly put together a communications plan giving Council the confidence that all bases were covered. She then rolled out the agreed actions always thinking ahead, being super organised and prompting us for feedback and comment to ensure deadlines were met. The response to the LIVING CITY Master Plan launch has been extremely positive and I have no doubt this is largely due to the professional and conscientious approach taken by Kellie in managing the whole communications process.



Matthew Atkins, Devonport City Council