Overwhelmed And Unsure How To Make Online Marketing and Social Media Truly Beneficial to Your Business' Growth?
Let me ask you: have you reached a point where you're burnt out balancing all these marketing tasks while looking after clients?
Do your Facebook statuses, emails and tweets feel like you're constantly pushing to get people to take action.
Maybe you have friends, family... perhaps even a hubby who's questioning all this time you're spending in your business with little result to show for it.
If you find that:
your online marketing and social media don't quite follow a holistic approach
you're not using storytelling as effectively as you could to sell soulfully
you're struggling to attract, nurture and convert your most aligned clients on a consistent basis
then I want you to understand it's not your fault. You've likely got caught up in the bright shiny objects promoted by the "gurus" selling the "one secret" they assure us will guarantee six and seven figure success. Eventually we start to believe it.
The problem is, so much of the story is missing. For example, the large audience they've already accrued. The fact this is a tiny slice of a larger strategy. And that each of our businesses are unique, so cookie-cutter programs rarely generate the same results.
If this all sounds familiar, it's time to step into a better way to build your brand that takes a holistic viewpoint of your business, more soulful approach to selling and surrounds you with the right people.
It's time to STOP hustling and burning yourself out doing it alone.
If you're after...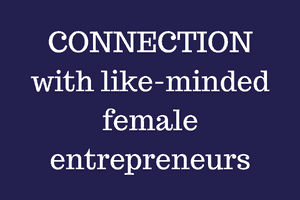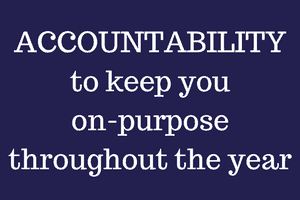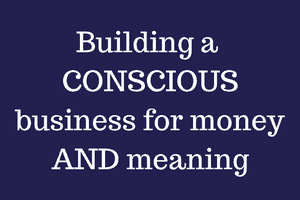 The Online Marketing Mastermind
This 6-month group mastermind program is for female service-based entrepreneurs and coaches who are ready to strip away the overwhelm of online marketing and social media, so you can finally start doing it more easefully, more consistently and get more leads and clients for your business.
It packages
knowledge,
implementation and
a deep level of support
as you
build a soulful system that repeatedly nurtures, provides value and builds rapport with your most aligned clients
so you can effortlessly build your business while spending more time on the areas of your life that truly light you up.
This is a chance for 1:1 attention on your business to refine your strategy and put it into action, while also benefiting from regular group mastermind experiences with like-minded women whose collective ideas, support and accountability will lift you to a new level in business and personally.
If you want to ensure you're
using the right marketing strategies for YOUR business,
you're doing it consistently without overwhelm and
you're attracting the most aligned people to nurture and then convert,
then I invite you to join me in The Online Marketing Mastermind.
Invitations have begun to go out and, due to the nature of this mastermind being focused on intimate groups of 3-4 people, there are limited places.
The Experience starts February 15, 2018.
Please click the button to schedule a time for us to chat about you building a conscious business, while feeling truly supported through one-to-one coaching and a mastermind experience.
What exactly do I get?
This is more than just another mastermind and more than simply a coaching program. It's not a cookie cutter course and doesn't profess to make you six figures or a million dollar business.
This is an experience that will:
allow you to feel fully supported,
see you taking big action in your business,
building a successful business that's defined by what you determine success to be, and
finding the space to bravely be YOU in business.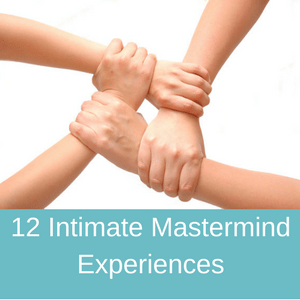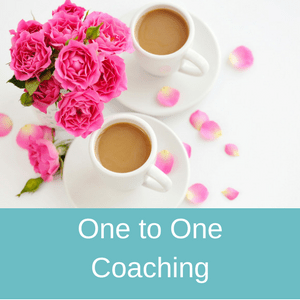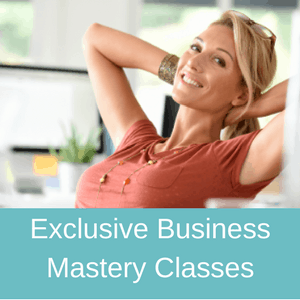 Finally gain support and accountability from your 3-4 member group in this twice-monthly experience, where your business and mindset steps into the safe spotlight for development. We'll focus on everything from product development, to PR, marketing and sales, and the all-important mindset work.
Three times  you'll experience a 1:1 strategy session with me to define your goals and set your strategy for the quarter ahead, plus deep dive on your metrics to allow us to set you up for the best success moving into the next phase within your business.
I'll reveal some of my trusted partners in business who will use their highly regarded expertise to help YOU take your brand to a new level during these exclusive business mastery classes, giving you the knowledge, skill and confidence needed to build the heart-centred, soulful brand you've long dreamed of having.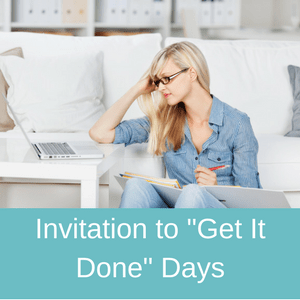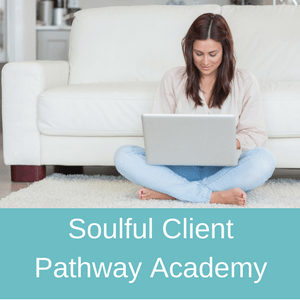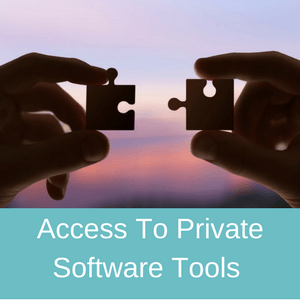 There's nothing more powerful than taking action on your vision during these highly focused, deep dive co-working sessions where you walk away with a great sense of achievement.
Dive into the Client Pathway Library, brimming with training, resources and tools to enable you to master PR, online marketing and sales that you can pick and choose from to suit YOUR business needs.
If you've ever wanted to create quizzes, design beautiful sales pages or build smart sales funnels but the software was out of reach, get access to some of my private developer tools for free or at a discount.
Experience a balance of mindset and marketing in the 
The Online Marketing Mastermind
Steps To Get Started With The Mastermind Experience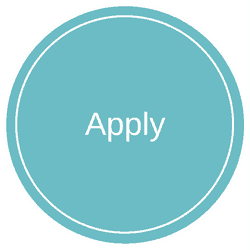 When you have that mix of excitement and nervousness, you know it's time to apply. This is the first step to allow us to learn a little more about you.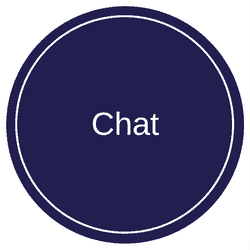 Next is for you and I to jump on a call to see if we're a good fit - it's just as important that you feel I'm the right fit for you as much as you being a good fit for the group.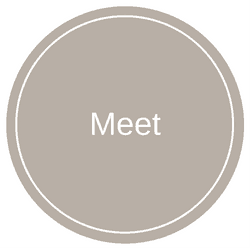 The final step of preparation is to embrace the new library of content, your new members and this new step in your business.
Are You Ready To Move Into An Authentic, Conscious and Soulful Business?
Here's What Kyrstie Had To Say...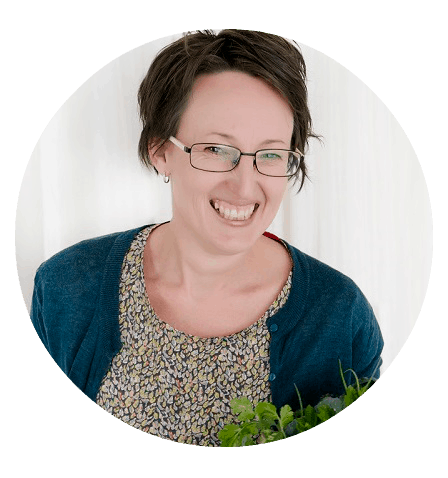 All this has created consistent, strong sales of my products. I loved the process for creating a client pathway that adds value, including a relevant, targeted opt-in, refined email sequence and branded Challenge now set up to re-occur each season. I've gained a good understanding of storytelling, with examples to use and share. When a TV appearance came up, I learnt how to promote it in a way that drove leads and work opportunities. Finally, I found the ability to bounce questions and ideas off Kellie and the other participants to be incredibly helpful to unblock the way forward for me. It's been incredible and I thank you for providing me with more clarity than I've had in a long time.
Kyrstie Barcak



A Fresh Legacy
Are You A Detail-Orientated Person Who Wants More Specifics on the mastermind?
OK, here are just some of what we'll tackle during our six months together:
How to define an Ideal Client who you genuinely want to work with and who is attracted to what you do.
Gain clarity on the type of branding you need to attract that ideal client more effortlessly.
Create a visual map - a high level holistic plan - that shows where your products and services fit in your bigger vision and your ideal client's needs to create a complete customer journey.
Delve into product development to master the messaging, contents, delivery and pricing of your paid offering so it sells itself.
Develop your Storytelling Map so you know what story needs to be told to attract, nurture or convert.
90-Day Marketing Plan for audience build, visibility, engagement and leads in a consistent manner.
Training in the latest organic and paid social media techniques, strategies and systems to increase engagement and leads, while reducing time spent.
Smart content marketing and SEO strategies that attract a consistent flow of email subscribers and sales.
Map out and implement your soulful sales funnel - from irresistible opt-in to high-converting sales invitations.
Sales pages, landing pages and email sequences that use persuasive copywriting and storytelling to do the work for you.
Inviting people to work with you through the art of wholehearted sales conversions to increase the number of people who say "YES".
Tracking and testing the bottom, middle and top of your funnels for growth opportunities. This is where you really soar!
So, why should you listen to me?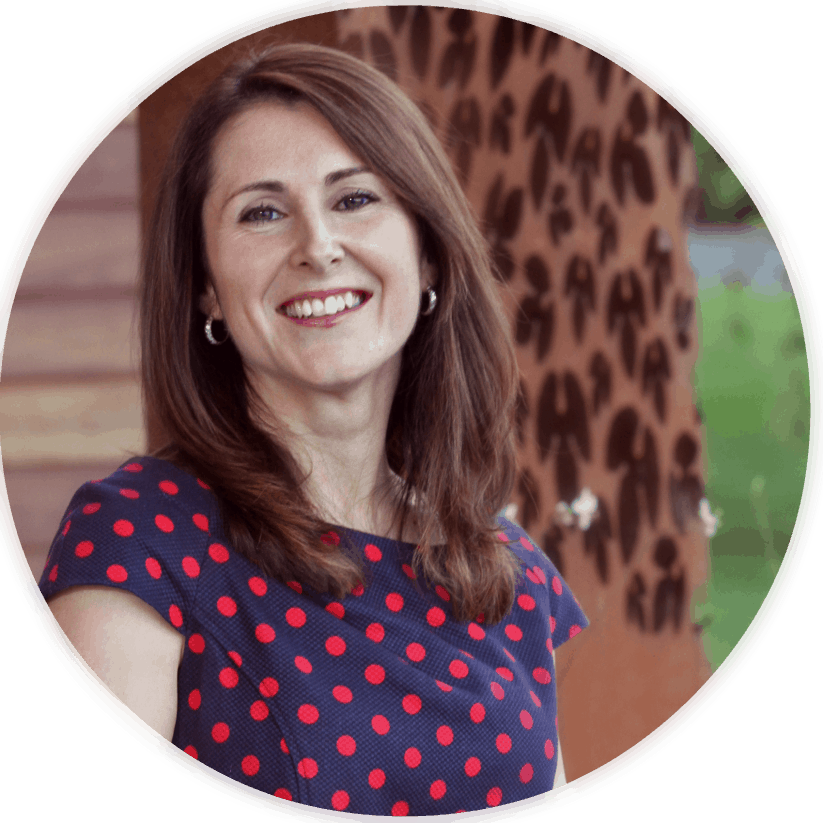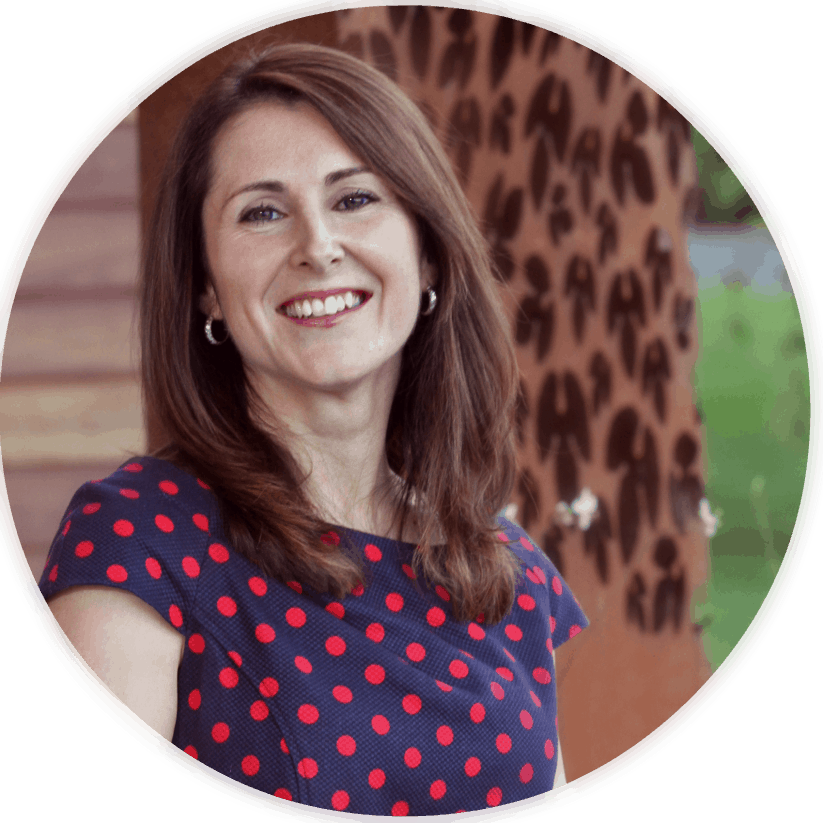 I'm Kellie, a former journalist, now author, speaker and coach. My vision is to help female entrepreneurs build automated systems that grow their businesses while giving them back time to do the things that matter most to them.
I'm living proof of someone who worked to the point of burning out - I'm not even going to tell you how many hours I worked in my PR business - just trying to scale the marketing mountain that had to be climbed to reach my goals via blogging, social media, email marketing, webinars… the list goes on
And while I still believe in doing those marketing activities - and do them today - I'm now smarter in my approach by using them in a way to scale my business and without them consuming me.
Now I've developed an easeful system that attracts my ideal client, nurtures them for me and invites them to work with me - all without requiring much effort from me.
I'm not just someone who learnt a whole bunch of stuff off someone else and then will regurgitate it to you.
I actually DO this in my own business. Not only that, while it's easy for me to say this is what works in my business and expect you to follow it, this has worked for my clients too. And when you combine THAT with the minds of others, magic happens.
I'd love to work on your business with you next...
Is This Mastermind Experience For You?
This Experience IS For You If:
You want to build an authentic, conscious and soulful business
You've been in your service-based business for 3-5 years and you're ready to leverage
You want to ensure you're coming from a place of giving and to provide results for clients
You want to create smarter systems in your business without any of the "ick"
You know your business and your own professional development could benefit from the minds of a small group of like-minded women who can bring different qualities and perspectives
You want a clearer path forward in your business
You want the mindset tools to help build your confidence and step into your true power
This Experience Is NOT For You If:
You don't like working in a group environment
You're not open to listening to the ideas and opinions of others
Your only focus and goal from the mastermind is money related
You run a product-only business or are new to business
The cost of the mastermind will cause serious financial hardship
You just need some strategy to get you going or specific training on social media or online marketing. Please see my Work With Me page
Your not open to learning about mindset techniques or don't believe mindset will help you in business
You don't have the time to meet fortnightly and/or the time to invest in moving your business forward.
Frequently Asked Questions
The Online Marketing Mastermind begins February 15, 2018 with our first group mastermind call. However, you will receive a 1:1 strategy call with me to set your goals prior to our start date.
Great question! We will meet twice a month for 2 hours. This allows each member to have an opportunity to get their business in the spotlight and gain feedback. You will also have access to my entire training library, which you can take or leave as you need. Three times throughout the experience, you will also gain a 1-hour one-to-one session with me to look at strategy. There will also be optional Mastery Calls and Get It Done Days. These will vary in time but are all tailored to allow you to be working ON your business, rather than IN it all the time.
The beauty of technology means we don't need to even be in the same state or country for this to work. I use free online tool Zoom, which is a simple video conferencing software that has the ability to show my face (and yours!), screenshare and record. You will also have the Facebook group for any questions needed to be answered between calls.
The simple answer is that it's difficult for any coach to guarantee results for any business owner and it would be misleading of me to suggest I could. It's also dependent on what areas of your life and business you're most focusing on to "achieve results". However, I will do everything in my power to work towards you reaching your goals. I'm happy to report that all Client Pathway customers have been happy with what I've done for them so far! How long it takes to reach any goal will depend on your business, your systems, how good at taking action you are and, most importantly, the type of goals you set. My aim is to make the goals you set realistic based on your current situation, but still allowing you and your business to stretch to the next level. On the flip side, there is no pressure to achieve a certain level of success by a certain deadline. The mastermind experience means you get to work on YOUR unique goals at YOUR pace. We are merely there to ensure you're staying accountable to your goals and providing support and guidance when you need it.
You have the option to pay for the 6-month mastermind experience in full or monthly payments. However, if you still feel the monthly payments would put too much financial strain on you, then I advise you to wait until money is no longer the issue. You may instead prefer to look at my
90-Day Social Sales Funnel
program or the
Soulful Client Pathway Kit
.
A mastermind group is the culmination of brainstorming, education, accountability and support in a group setting. It's where you can set your goals and then plan to achieve it. This mastermind will particularly focus on your online marketing and social media, with storytelling, strategy and systems key. This is about attracting your most aligned clients on social media, nurturing them through email marketing and content, and converting them into clients to grow your income. Unlike many masterminds, which can tend to turn into "talk fests", this mastermind will include implementation elements to ensure you're taking action on the goals you set yourself and mindset work to prevent you from holding yourself back.
When You Get Started Today, You Get Instant Access To This...
Are You Ready To Move Into An Authentic, Conscious and Soulful Business?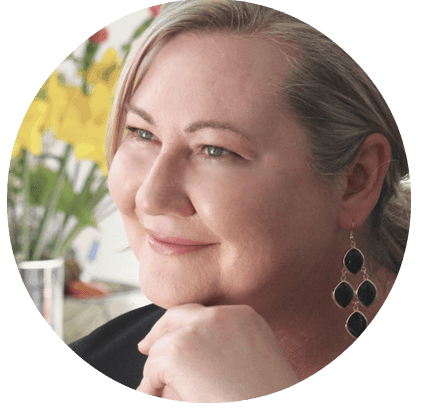 I decided to invest to improve my list building and social media and work out systems and sales info for my ecourse and mentoring. I'm blown away by the growth of my community. My list has doubled, my Facebook group tripled and there's more inquiries about my offerings than ever. I've improved my tech skills, plus the Marketing Plan, goal setting and calls helped keep me on track and accountable. I love the connection, sharing of information and support within the group, not only on business but also when life gets in the way. Kellie goes beyond what others do to help and that always makes me feel like she cares about me and my business and I'm not alone. I wish I started working with Kellie earlier. I put if off for a year, but when I work with her I get results. She has a gentle, supportive nature and is marketing, tech and business savvy. I recommend the Mastermind to women in business because great minds supporting each other, with a wonderful leader, creates magic.
Leeza Baric



Memoir Author + Mentor
Let's Recap Everything You're Getting: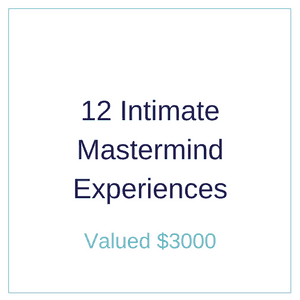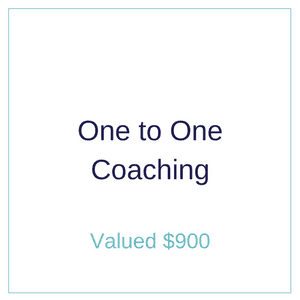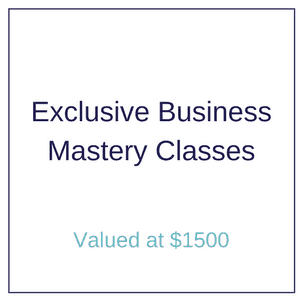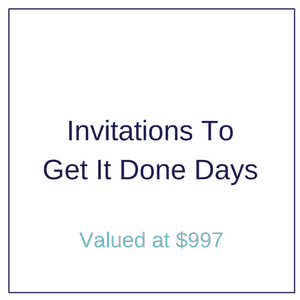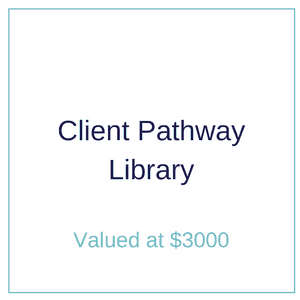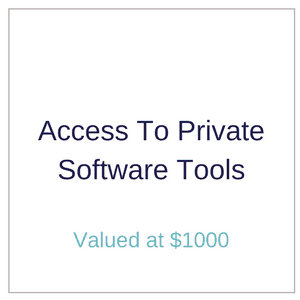 That's $10,397 worth of value
For only $3000
Or 6x payments of $500
Are you ready to join us on February 15?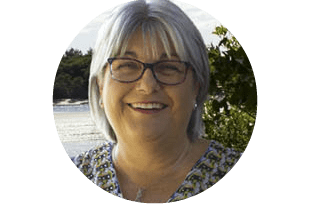 I now have a much better grasp of the sort of marketing I need to do and how to go about it. The support from the other members has been invaluable. Reading their questions and answers in the private Facebook group and being able to ask questions on the calls without feeling stupid has helped me to understand more. Kellie has the patience of a saint! Kellie's gentle style belies a wealth of knowledge and expertise. She is patient with her responses, there is never a stupid question, her answers to questions are accompanied by screenshots or videos explaining in detail how to do the task you are attempting. And if you still can't do it (which was me), Kellie will find another way to help. I am still amazed by Kellie's knowledge.
Maiya Kenny



Healing Steps