In the lead up to the launch of the Master Plan for the $250 million LIVING CITY project, we knew the communication and media management needed to be done well, but we weren't sure where to start.
With Kellie on board, she quickly put together a communications plan giving Council the confidence that all bases were covered. She then rolled out the agreed actions always thinking ahead, being super organised and prompting us for feedback and comment to ensure deadlines were met.
The response to the LIVING CITY Master Plan launch has been extremely positive and I have no doubt this is largely due to the professional and conscientious approach taken by Kellie in managing the whole communications process.
- Matthew Atkins, Devonport City Council
Our organisation hired Kellie to help us with promotion of our business to the wider community. Our Facebook page was very generic, used stock photos and had no engagement. With Kellie guiding us along the way, we now know how and who we are trying to target and the strategies to use to engage our audience.
Our Facebook page is now a hive of activity with not just staff and family members liking us, but members of other organisations and the wider community. With Kellie's assistance, we have broken down barriers and have shown people what life is really like inside our aged care homes. Thanks Kellie! If it wasn't for you, our Facebook page would be nowhere near like it is!
- Jennifer Hine, Island Care (aged care)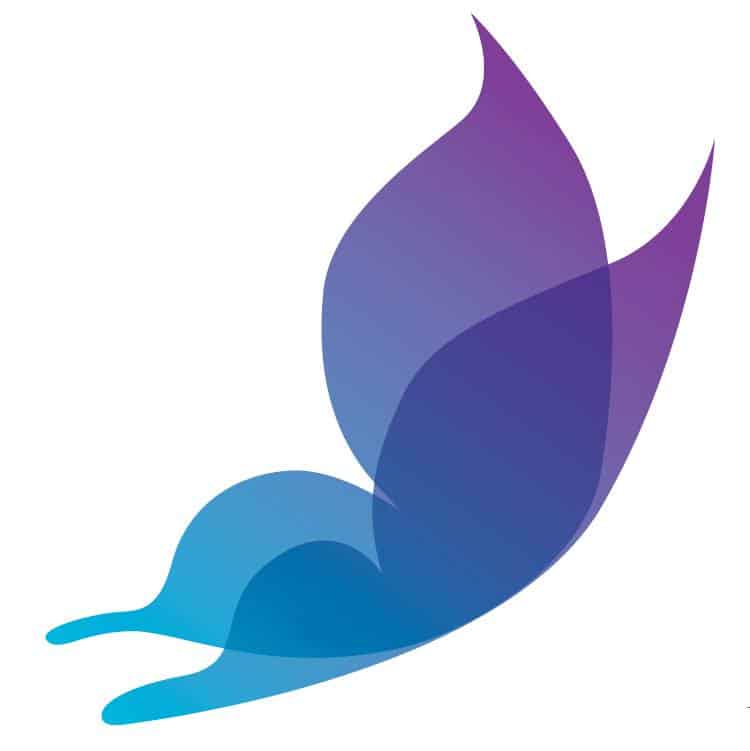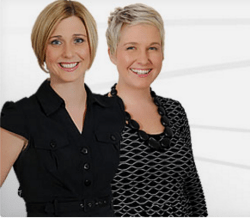 Prior to working with Kellie we had been running an online membership program for about a year. We knew we needed to give it some new life to continue to allow it to grow but were not sure how to go about this. We had a reasonable list and knew list building was important, however taking this to the next level was a mystery to us...
Kellie has helped us gain a better understanding of how to better utilise our existing social media platforms to engage our audience and attract customers. At a crucial time when we were experiencing significant growth on social media she showed us how to use this to our advantage. Kellie has helped me navigate my way around the software we were already using to do things I did not know how to do, as well as integrate with new software to help our business grow.
With Kellie's guidance I now feel we will be able to navigate the online world far more effectively into the future and better reach and support our clients.
- Sally Johnston, Nutrition for Weight Loss Surgery
There was something about "sales funnels" that just didn't feel appealing to me. Logically, I appreciated that I needed them for my business but emotionally, they just felt a little bit…. ick!
So thank goodness I discovered Kellie and her wholehearted approach – turning funnels into pathways with a focus on balancing service and sales. She is quite simply a joy to work with, adopting your business as if it were her own, and a genius at helping you to identify, develop and implement every step in the client journey from discovery to investment, simplifying the process and making it happen far more quickly and easily than you ever could on your own.
And the results? Fantastic! I tripled the enrolments in my Aligned, my Flagship Group Mentoring Program, and have increased my list by 20% through my Opt In Pathways as a direct result of our work together.
I hugely, highly recommend working with Kel if you know your business has the capacity to grow, but wrapping your head and heart around the pathways puzzle is something you just haven't nailed yet. The investment will be one of the best you have ever made.
- Angela Raspass, Your Next Chapter coach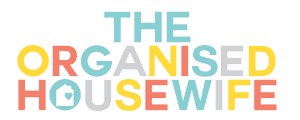 Kellie was able to explain to me how an e-course could be set up with several different options that suited me and my blog.  Kellie helped me to set up a new website and program as I didn't feel comfortable setting it up myself.
Along with this, Kellie also helped me to create some actionable marketing lines to help promote the challenge, which is an area I'm not experienced in.
Knowing that my site was being created and in the hands of somebody knowing what they are doing was such a relief and I was so excited to make a positive step forward for my business. White Kellie set up the logistics of the program, this gave me time to create the program content.
Kellie's dedication and hard work to help me create this site by my deadline was so much appreciated. She worked tirelessly to help me implement the program how I visioned.
Without Kellie's help, the site wouldn't exist as I would have left it in the too hard basket.  The challenge website looks professional and runs seamlessly. Kellie went above and beyond what I could have imagined. She is very dedicated and hardworking and an absolute delight to work with.
The additional assistance of helping me to create marketable text was the icing on the cake, as I find it really hard to promote myself.  She asked me to answer a few questions and from that she created simple and to the point messaging and calls to action.
I have a basic understanding of how to do most tasks. What I loved with Kellie's service is that she includes easy-to-follow steps or links to tutorials to help me with the process, saving me so much time, effort and mostly frustration.  She really does try to make it as easy as possible.
- Kat Springer, The Organised Housewife
Two weeks after completing a social media crisis management plan with Kellie, we were thrust into our own crisis situation. We implemented the plan and decided to go ahead with launching our Facebook page during the midst of this. From a page of 160 people, our first post gained a reach of 3500+.
We've learnt so much about ourselves, our organisation and the qualify of the personal relationships we have with our families. Paradoxically, it was one of the best weeks we could imagine. Thanks very much for helping us in turning this situation into a wonderful experience.
- Mick Clarke, Devonport Child Care Centre
I have never experienced a launch with so much joy, so much ease and so much connection with my community.
Before I started working with Kellie I had a well established business and good community already, but had let my "launching must be hard work" mentality get in my way time and time again when releasing a new offering. I was pushing the proverbial uphill - including fears carrying over from past failed launched, a poor (umm... no) launch plan and a real inability to transform my big visions for my Mind Money Mojo Academy into the practical step by step framework required to birth that vision.
I already had all the content started, what I needed was a way to build the community and story behind WHY I do what I do, and to engage my community with deep and delicious free content so I could walk away feeling good, rather than like I had sacrificed my own scruples just to get a revenue result!
During our time together launching MMM, I discovered Kellie's genius. She has an innate ability to feel into the exact combo of straight up strategy and soft sacred sharing that turns an icky old sales funnel into a soulful invitation pathway for your ideal clients to find you, be engaged and ultimately join you in your latest offering.
After working with Kellie, I have a step by step process that can now be re-used each time we re-launch and much more importantly I walked away from this launch feeling truly heard and supported by a true partner who really cared about me, my community and the end result. She will be an integral part of each new launch in my business moving forward
- Kylie Patchett, Mind Money Mojo
I came to Kellie because whilst I know the importance of social media, I was clueless how to use it in my business! I also wanted to be 'real' when I used social media but didn't know how achieve this.
Kellie has been fantastic. Her understanding of the media space is awesome. She has such a valuable skill.
It is more than this, it is also her calming influence that makes her so special. It is easy to start feeling overwhelmed and even panic in this space, but Kellie has a great way of putting everything in perspective which I really appreciate and think good coaching is all about!
I am happy to say that with Kellie's help we managed to get over 80 people to our Inaugural event….a huge achievement when we only planned on 40-50.
Naturally, I was so pleased with the results and especially glad to have her assistance as I would never have achieved it on my own!
Thank you Kellie… you are a genius!
- Isha Knill, Thriving Women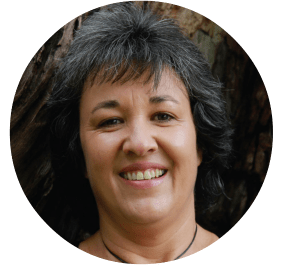 I decided to work with Kellie because I loved the way she 'spoke'. Her words were gentle - not the brash aggressive approach that I was seeing from other coaches on Facebook. My clients would not respond to being 'pushed'. As I told Kellie, it was the wording in her survey that 'tipped me over' into making the decision to work with her.
Since working with Kellie, I have a much clearer idea of who I am and what I do. I have gained a better understanding of how to 'speak' to my ideal client and what works and what doesn't work for me
One of the things I really loved was how we 'gelled' and how I could talk to her without feeling incompetent about my lack of tech know-how.
- Maiya Kenny, ThetaHealing coach
My professional relationship with Kellie O'Brien began  around the same time I started my business, which was very fortuitous for me. Kellie is passionate about her work and really good at it! She is constantly going above and beyond to ensure that she's offering her best, and her tireless efforts have delivered some amazing opportunities for promoting my business.
- Louisa Claire, Brand Meets Blog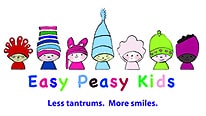 I approached Kellie as her services as a PR agent had been recommended to me. Kellie is a delight to work with and is extremely knowledgeable about PR, Kellie is very hands on and does an amazing job promoting your product and services. Through her hard work, Easy Peasy Kids secured a page three exclusive with a national newspaper and three television appearances. I look forward to continuing my working relationship with Kellie.
- Nathalie Brown, Easy Peasy Kids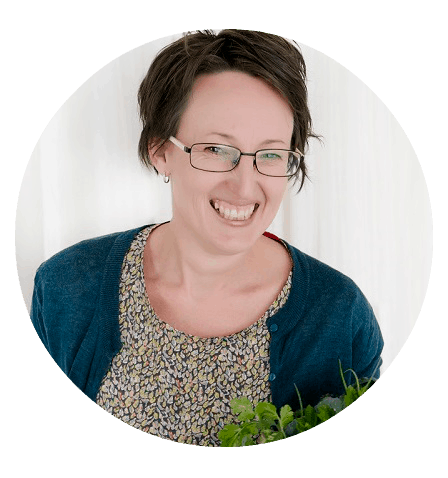 I've followed Kellie's work for a long time (years!) and was seeking direction and guidance from a trusted source.
The result was my email list growth exceeded my goal, my first Facebook ad generated immediate income and I have a clear marketing plan and way to approach that activity with clarity and purpose rather than ad hoc (which was my previous approach).  All this has created consistent, strong sales of my products.
I loved the process for creating a client pathway that adds value, including a relevant, targeted opt-in, refined email sequence and branded Challenge now set up to re-occur each season. I've gained a good understanding of storytelling, with examples to use and share.
When a TV appearance came up, I learnt how to promote it in a way that drove leads and work opportunities. Finally, I found the ability to bounce questions and ideas off Kellie and the other participants to be incredibly helpful to unblock the way forward for me. It's been incredible and I thank you for providing me with more clarity than I've had in a long time.
- Kyrstie Barcak, A Fresh Legacy