Social Media Sorted Package
Are you spending hours on social media, but not getting any results from all that effort?

Or are you at a loss to know where to even start?
Let me help you go from posting aimlessly, to developing a real action plan to create change in your business
So, let me guess...
Do you reach for the phone to check Facebook first thing every morning? Do you then spend the commute to work wracking your brain on what to post on your page?
You finally throw something up on the page and… crickets.
You've gradually been noticing how your engagement is diminishing and you're questioning why you're even doing Facebook.
Maybe you're one of those people who were told you needed to get online, so you built a website, started a Twitter account and created a Facebook page
But none of it has led to anything.
Guess what? There's plenty of other people out there just like you...
I'm Kellie, and since beginning social media for business back in 2009, my social media system has continually evolved to now allowing me to spend less time on social media while still having it grow my business.
But it wasn't always like that.
When I started out on social media, it completely consumed me. In fact, it was running my life. I became a slave to feeding this beast called Facebook.
Even sadder is that it gave me diddly squat in return.
Like many businesses out there, I just wasn't doing the things that mattered. I was doing all these giveaways on my page in a bid to build ``fans'', but then engagement would plummet when the giveaway was over and I'd be left with a bunch of people who were waiting around for the next freebie.
Can you relate?
What I soon learnt was:
it's more valuable to have 100 fans and have 50% of them highly engaged in your business story and offerings, than 10,000 fans with no engagement.
you want an audience that ``knows, likes and trusts'' you, so when they're ready to buy, you're top of mind.
when you have a simple strategy that allows your social media, website and email marketing to work together – to build upon each other – you will, in turn, grow your business and give you more of your valuable time back.
I've been able to work with other businesses to allow them to get back to what matters in their business, while growing their reach and revenue.
That's Why I Developed The Social Media Sorted Package
I work one-on-one with you to move you from spinning your wheels in overwhelm, to gaining an actionable plan to follow to build your business.
Your Marketing Plan
This is focused on defining your ideal client and crafting an effective marketing plan around that client to enable you to easily offer potential clients what they need, when they need and how they need it. This is about establishing what you want to gain from social media for clarity and focus.
Taming the social media beast
We look at tools and resources you can use to limit the amount of time you spend on social media, while still producing effective content that builds relationships and gets in front of your ideal client at the right time. In turn, this frees you up to do more important tasks in your business.
Social media storytelling
This is where you'll develop valuable stories across your website and social media that will help you share your message, position you as an expert, and develop shareable content to amplify that message. We also dive into hashtags and tools to develop visual storytelling without the need for a graphic designer.
Converting fans into customers
When most people are on social media to be just that – social – how do you get them to take up your offerings? During this training we focus on building stronger relationships by creating a conversion funnel to turn all those likes, comments and shares into people ready to do business with you. 
Leverage
You'll learn the three most effective ways to use Facebook advertising to get the greatest return on your investment. This includes attracting leads and converting fans into clients. Alternatively, if you want to have another social media platform in your arsenal, you can use this time to learn the `how to' of that platform and how it fits into your overall strategy.
Monitor and Measure
It's all well and good to have this fantastic content people are engaging with and a tight system set up, but what does it all mean? We look at tools to monitor the growth and engagement of your social media, blog and email marketing, what those analytics actually mean and, more importantly, measure the return on your investment across your business.
Our organisation hired Kellie to help us with promotion of our business to the wider community.  Our Facebook page was very generic, used stock photos and had no engagement.  With Kellie guiding us along the way, we now know how and who we are trying to target and the strategies to use to engage our audience.  Our Facebook page is now a hive of activity with not just staff and family members liking us, but members of other organisations and the wider community.  With Kellie's assistance, we have broken down barriers and have shown people what life is really like inside our aged care homes.  Thanks Kellie! If it wasn't for you, our Facebook page would be nowhere near like it is!

Jennifer Hine, social media manager,

Island Care (aged care)
6x face-to-face 1.5-hour trainings for you and/or your team to develop a marketing plan that is uniquely tailored to your business and you can refer back to year after year. I don't believe in cookie cutter models that might work for one business but aren't suited to yours. $2997
You get accountability and support to keep you on track and moving forward. I won't just teach you what to do and leave you floundering. I'll be there every step of the way to make the process easier through unlimited email support for the duration of our time together. $997
My complete library of templates and tutorials. One of the things that holds businesses back is not knowing the tech ``how to'' of bringing their business online. Gain lifetime access to my step-by-step tutorials on Facebook, email marketing, blogging, third party scheduling tools and image creation. $2997
That's nearly $7000 value!
But there's more! As a bonus for anyone who books during February, I'll also:
Two weeks after completing a social media crisis management plan with Kellie, we were thrust into our own crisis situation. We implemented the plan and decided to go ahead with launching our Facebook page during the midst of this. From a page of 160 people, our first post gained a reach of 3500+. We've learnt so much about ourselves, our organisation and the quality of the personal relationships we have with our families. Paradoxically, it was one of the best weeks we could imagine. Thanks very much for helping us in turning this situation into a wonderful experience.

Mick Clarke, Director,

Devonport Child Care Centre
Are you ready to work together to move your business forward?
Remember, you get face-to-face coaching, accountability and support, my complete library of tutorials PLUS an audit of your existing page and a crisis plan.
To discover if we're the right fit to work together or to adapt the package to suit your business, book here.
Don't like filling out forms? You can call me direct during business hours to book your appointment on 0418 127 533.
If you're ready to really see your business soar online and create a system that allows you to release the shackles Facebook has put on you, then I'd love to work with you.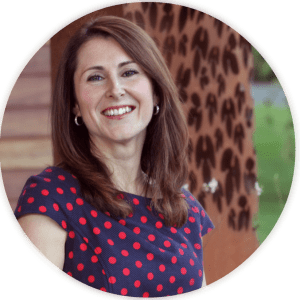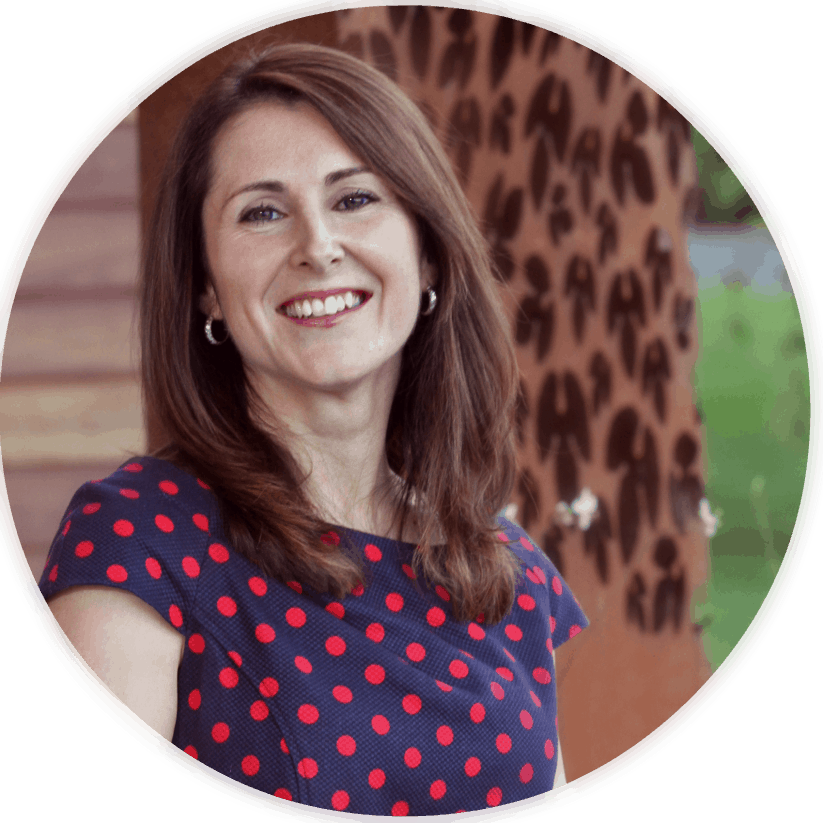 In case you don't know who I am, I'm a business storytelling strategist for small businesses and entrepreneurs. My life's work is helping you use storytelling and systems for leverage.
After 16 years as a journalist, I started blogging purely for pleasure. However, I soon found myself obsessed with content creation, blog commenting and social sharing. I was never present in my family's life, because blogging and social media completely consumed me. The worst part was I was earning next to nothing. Sad, I know.
What I've learnt over the past five years is it doesn't have to be that hard once you have a system in place – and it can earn you a heck of a lot more money in the process.
My blog and social media continually attract clients – one blog post brings on average 20 subscribers a day for free – and the system I have set up takes care of them for me, so I can take care of the most important people in my world.
Despite not having a mega list or unique views, I still receive requests consistently for coaching, writing and speaking opportunities.
Frequently Asked Questions
How does it work?
+
We work together face-to-face, in your office or via online video tools, for 1.5 hours each session. This allows you the ability to set your systems up on your own computer. So no worrying about learning something and heading back to the office scratching your head around how to set it up yourself. You'll also have priority email access to me with any further questions you might have between sessions for the duration of our time together.  I will also always leave you with complete tutorials and templates to allow you to easily repeat processes when I'm not there.
How much time is this going to take?
+
As I said, you get six sessions, each 1.5 hours face time with me, to go through the training and ask questions. While many business owners have six sessions over six months to allow time to monitor growth, we will design the package to best suits your business and goals. There will also be some homework, which may take a further hour beyond each session. After that, how much you want to invest is completely up to you. Know that this training is based around allowing you to spend LESS time on social media and building systems that can automatically grow your business.
Will it work for my business?
+
I've worked with government organisations, solopreneurs, through to small businesses and non-profit organisations. The beauty of this system is we can adapt it to suit you and your situation. As I mentioned before, I don't believe in cookie cutter solutions that appeal to one business, but aren't at all suited to you.
You talk about Tasmanian businesses. I'm based in Queensland. Does this mean I can't use your service?
+
Not at all. I have coached businesses in other parts of Australia and around the world with social media. With the onset of Skype, Google Hangouts and other video conferencing software, it's easy and free to set this up virtually.
On September 1, 2015, I moved from Devonport, Tasmania to Wollongong, New South Wales. If you are living in the Illawarra region, you have the added advantage of having me in your office. If you are outside of this area, coaching will take place via online conferencing tools.
The added bonus for those in Tasmania and the Illawarra is my in-depth knowledge of the local area, economy and needs that enables you to better connect with your market.
What if I'm not good with tech stuff?
+
Then you're like a large portion of my social media clients then! One of the reasons I developed a library of tutorials is because many of my clients struggled with the tech side of things. These templates and tutorials have been developed alongside some of my most tech-phobic clients. In fact, one tutorial was basically designed by one of my clients. The tutorials include step-by-step directions and images to walk you through an entire task's process easily and effortlessly.
What if I don't have a Facebook page set up yet?
+
That's perfectly OK too. We can do that together as part of this training. Same with a blog on your website. While I'll advise a blog is a fabulous tool to help you leverage what you're doing on social media, if you don't have one we can look at whether it's of benefit to you and, if so, how we can go about creating one for you.
Are you ready for social media to start moving your business forward?
Remember, you get face-to-face coaching, accountability and support, my complete library of tutorials PLUS an audit of your existing page and a crisis plan.
To discover if we're the right fit to work together or to develop a package that suits your business needs and goals, book here.
Don't like filling out forms? You can call me direct during business hours to book your appointment on 0418 172 533.
I look forward to working together!


Sally Johnston,

Nutrition for Weight Loss Surgery





Isha Knill,

Thriving Women