There are many Australian women who have inspired and influenced me in setting up this business. Some from blogging, some from the world of finance and some who are just clever business women. I could name plenty – some you would know and others you wouldn't. Here are two who have, for whatever reason, stuck in my head. I'm guessing you've heard their stories before.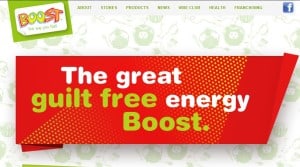 I vividly recall a television program with Boost Juice CEO Janine Allis that showed her in a different light than many would probably see her in her CEO role. What I liked about Janine, and what I think is true of many influential women in business in Australia, is her compassion, intuitive nature and that there's nigh an ego in sight. She set up the business in Adelaide, despite being based in Melbourne, because of the marketing opportunities that presented. Of course that's going to resonate with this PR and marketing woman, right? I also took from the importance of having a long term vision for the business from the start. Having a succession plan now – rather than when you get near retirement age – is important.
Pandora Australia CEO Karin Adcock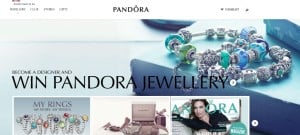 It was an article on Karin Adcock in a women's magazine that has since been imprinted in my mind. The jewellery owner has a story of real determination to succeed, when so many didn't "get'' her concept for the business. She never gave up, even when things became all too hard. She has talked about taking risks. Her quote was: "If you don't take risks, you're not trying hard enough''. I'm a play safe kinda girl, but the people around me at the moment are teaching me the benefits of taking risks. It's all about trying new things and getting out of your comfort zone. Sure, sometimes you fail, but that's the beauty of it. You learn, you grow and you move on with a better idea of what you want to do next.
The other message that rings true from both women is the importance of work/life balance – something that is ever-present in my mind and one I think I'm doing OK with. If it means not taking that phone call, that extra client contract or returning an email immediately, so be it. My time with my children and my husband is precious.
We would love to hear which women inspire you. Thanks to Credit Card Compare, we're giving away a $200 Peters of Kensington gift voucher to get you motivated. To enter, simply, tell us in 300 words or less which woman in business, finance or blogging has inspired you? What have they taught you? How have they impacted on your life? 
Sorry, This Form Is No Longer Accepting Entries
Terms and conditions: The Credit Card Compare and Peter's of Kensington competition will be judged on creativity and originality. The competition opens Monday, June 25, 2012 at 12pm AEST and closes on Monday, July 23, 2012 at 7.30pm AEST. One entry per person. Australian entries only. There is one prize winner. The winner will be notified via email. Entries remain the property of Three Li'l Princesses and Credit Card Compare and may be republished.
DISCLAIMER: I have not been paid to write this post by Credit Card Compare. All opinions expressed are purely my own. I also have no relationship to Boost Juice (there isn't even one locally) or Pandora Australia (I don't even own any Pandora jewellery).