WHEN it comes to marketing, BIG4 Bellarine owner Sophie Bone has used social media and blogger outreach to great effect in promoting her unique Victorian holiday park. The story behind her mum blog event last month, which yielded some impressive results, is worth hearing. Here's her story...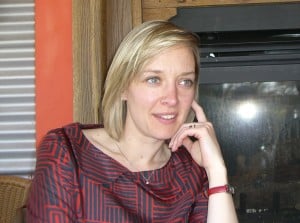 What were you doing when you decided to create your own business?
I was a secondary English teacher, then started my own business in copywriting. When I first wrote the submission for BIG4 Bellarine Holiday Park I was pregnant with my first child (28 years old). It took five years of wrangling with bureaucracy, lawyers, VCAT, councillors and a handful of objectors before we were given the green light! We had a 30 acre bare paddock with sheep on it and we needed to create:
25 units (comprising 2 and 3 bedroom)
Indoor pool complex with waterslide and wet play area
Two giant jumping pillows
Croquet Court
Fully size football and soccer goals
1.2km walking track
Roads
All underground services
Reception
Cinema Room
Adventure playground
Indoor Toddler Playroom
2 x indoor dining areas
80 x powered camping sites
16 x family bathrooms for campers
We officially overturned the first sod of soil, in February 2009 (by then I had three children – 5, 3 and 1 years old and was pregnant with my fourth) and the business started operating on September of the same year. For the last three months of the project, we lived on site and it was common knowledge amongst the hundreds of tradesmen that helped create the vision, that if they found a little 'Bone Boy' they were to gently scoop him up on whatever piece of machinery they were on and safely deposit him back to Mum or Dad. Amongst a true cavalcade of machinery, my three little boys flourished as they became part of a story.
What inspired you to start the business? When did you officially start it?
My husband has another holiday park in Anglesea on The Great Ocean Road. It is a nine-acre property but is land locked with no room for further expansion. He is in business with his parents who have had the park for 25 years. We wanted to go into business together. We are best friends. We have very different areas of expertise but the amalgamation of our eclectic skill set happily became very effective .We officially opened our doors to the first customer on September 19th 2009 (albeit heavily pregnant and somewhat bedraggled!!). We packed up our three bedroom unit that we had been living in and drove home. I had my fourth boy in December!
What was your start-up cost? How did you acquire the money and what did you use it for?
Our project was fully financed. We borrowed $7 million which now results in a $60,000 monthly interest repayment. We borrowed the money from one of the major banks and used it to buy the land (30 acres) and build the entire project!
What was the biggest obstacle?
Probably zonings – it is set in a rural zone and the objections that impacted in the early days were all predominantly pointing to the potential detrimental effects of commercial enterprise in a rural setting and what that would mean for future planning decisions.
How did you rise above the tough days? Those days when people said no, things fell through or someone said they didn't ``get it''.
We were never afraid.
I had a very clear vision of the calibre of operation that I wanted to build and how I wanted people to feel and interact with the end product. I was steadfastly committed to breaking the traditional connotations of a 'caravan park' and building a property of grand proportions, beautiful design with a sense of community. It had to cleverly offer active and passive areas so that multi-generations could co-exist and reunite. I wanted it to be a place of discovery where children and their parents could interact. I wanted children to be able to wander about daydreaming and run their little legs off knowing that wherever they ended up they were safe.
The toughest days were created because we didn't clearly articulate that message and people held on to their own internal imaginings of dilapidated caravans with annexes that featured swinging pot plants and garden gnomes. They saw the lowest socio economic groups living here, scouring the country for wood to keep themselves warm at night. They saw toothless grins. We didn't.
The position of the property had the nay-sayers convincing themselves that it wouldn't work. We saw the benefits of being within 8km of five different towns. They saw the whole project totally blowing out. We saw that each day we religiously checked and made modifications that saved us many hundreds of thousands so that in the end, we finished the project on time and on budget.
How long did it take for your business to become profitable?
Because we opened in the September the first lot of financials were only across a 10 month period. However, the business across that time came out $20,000 cash positive.
What do you love most about being your own boss? What is the downside?
Being able to:
Work remotely
Create a direction and support the vision with staff input and dedication
Empower staff to become better operators and ALWAYS making sure they have a voice. I am absolutely, resolutely committed to mentoring staff so that the decisions they make, the uniform they wear and their contribution to the big picture makes them feel proud.
What are the downsides?
None. Love it.
How have you been using social media to grow your business?
Facebook:
This drives numbers and gives the business a voice, a personality. I started advertising in July 2010 when we had 341 'likers' and it now sits at 4064. I only target females aged between 25-45 in the state of Victoria.
The page is predominantly focused on driving feedback in order to inform future decision in regards to expansion but also changes to existing systems and procedures as well as facilities and accommodation offerings.
It is used for last-minute accommodation openings during peak times and runs competitions.
It is also the vehicle for a very cheeky intruder that makes his way around the property that we 'can't find'. He is very rude, a serial pest and for those reasons have been named Damn Monkey!
Twitter- @BIG4bellarine
I am learning! I engaged mums (predominantly bloggers given the vehicle) in the leadup to an event titled 'Mums Only Sleepover' which was held in May. It was an invite-only event that focused on creating an experience that saw:
Invitees arriving on a Saturday for THE GREAT RACE – teams of mums that were propelled around the property with clues, a map and challenges.
Drinks and canapés in the reception foyer
Dinner, wine and something chocolate (of course)
The Essential Toolkit for motherhood (a game)
Sleepover in jim jams
Breaky the next morning with latte and newspaper in hand
Massage
Mums are the key decision makers in this industry. They do the research, collect the data, check pricing and location details.
YouTube:
Used to provide visual stimulation as an overview of the product end consumers will be exposed to. I use Windows Movie Maker which is fabulously easy to manipulate.
A suite of Mum to Mum videos is being made to provide a 'walk through' of units in order to inform what to pack, what will be there, where the portacot will go, what the bedding arrangements will be and how quiet time will pan out! They want to know what's in the kitchen, if the deck is enclosed etc.
Upload television coverage into our channel.
Captures the creation of new facilities being built – 'time lapse' videos of a new flying fox going in etc. showing the bobcat excavating the earth, trucks, tradesmen, erection of equipment and first 'flyer'! Consumers want to be alongside changes and feel that they are coming along on the journey.
Public Speaking:
Not that we ever really anticipated it, but the unusual nature of the project has meant that we have both done a lot of speaking engagements for three key audiences:
The holiday park industry (Australia and New Zealand)
Property developers
Retired professional business people
Instagram:
The vehicle to present 'Damn Monkey' into the Twitter arena.
Television:
20 minute feature on Undercover Boss Australia, Channel 10, in November 2010. The exposure was overwhelming. Viewer reach was over 1 million and it taught us to staff up the phones!
What's Up Downunder with Rob Mills.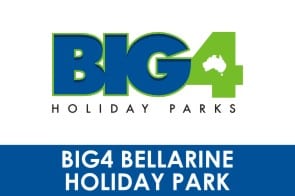 Where do you work from?
Onsite three days and remotely two days by way of a very clever smart phone, email diversion and a booking system that I can access from anywhere!
Who are your entrepreneurial role models? What's so inspiring about them?
Not one person in particular but more attracted to modes of thinking. I am instantly engaged by people who:
create solutions to challenges think strategically and gather all the information available to them in order to propose a considered suggestion, opinion or concept are never hemmed in 'by the way it has always been done', feedback as a golden opportunity to get better or reinvent themselves look for how they can succeed rather than actively engaging in the inner machinations of failure
How have you acquired the skills and knowledge you have to make your business successful?
Education: Quite aside from content, university education taught me to be a critical thinker. To tirelessly seek information, compare, cull, interpret, condense, expand, track for shortcomings and loopholes. This level of analysis was invaluable for the very big picture of the project.
Observation: I am addicted to the observation of human behaviour – tracking for human movement and at what times of the day, body language, responses to admonishment, reactions to praise, the impact of aesthetic and proportion on how people feel and therefore behave. This addiction helped to inform decisions about path placements, active areas of play, passive areas, privacy screening, creating communities, building orientation, colour selections.
Language: The English teacher in me, the copywriter in me, tracks for every nuance, every meaning, every underlying message. Written communication is crucial to the voice you give your business. The personality it adopts and therefore the character of the business is determined by ensuring every word has a purpose.
What is your favourite product/service that you offer?
Space.
The Space that allows families to actively engage in the very simple joy of 'being'. To laugh until their tummies hurt, to swing, fly, jump, swim, play, daydream, hop, skip and all the while be safe and warm in amongst the inner folds of family.
What advice would you give to aspiring entrepreneurs?
Surround yourself with people who:
Elevate you
Are thought provoking
Have energy
Can gently guide you when you are taking the path less travelled
At their core, also believe, "It's always possible"
Are experts in their chosen field
Particularly in relation to property development:
For females developers – always ensure (where you can) that you are armed with enough technical terminology to be able to communicate with tradesmen. Ie. Find out what a 'noggin' is, a joist, facia, architraves and on it goes. Dealing with a concreter? Find out what it means when they talk about 'concreting going off', 'exposed ag'.
If co-jointly project managing, be very careful to have clearly defined job role descriptions so that absolutely everybody (subcontractors, tradesmen, architects, delivery personnel etc.) knows their correct point of contact.
If you would like to learn more about BIG4 Bellarine, visit the site. 
What marketing or PR avenue has given you the greatest results?