I thought I would share a little of what being part of an event can do for your business from a publicity point of view. I will say up front, that being part of Mum Blogging Masterclass was never about gaining publicity for me. It was about teaching mums about blogging and social media and how to use it as a catalyst for social inclusion.
The PR that came was a bonus, for sure.
One of the reasons it was relatively easy to gain publicity was because it was unique to Tasmania's North West. A mum blogging and social media masterclass had never been done before. When looking at developing an event, think about what would be a ``first'' for your local area - or even nationally if that's your goal.
Here's some of the press coverage the event received: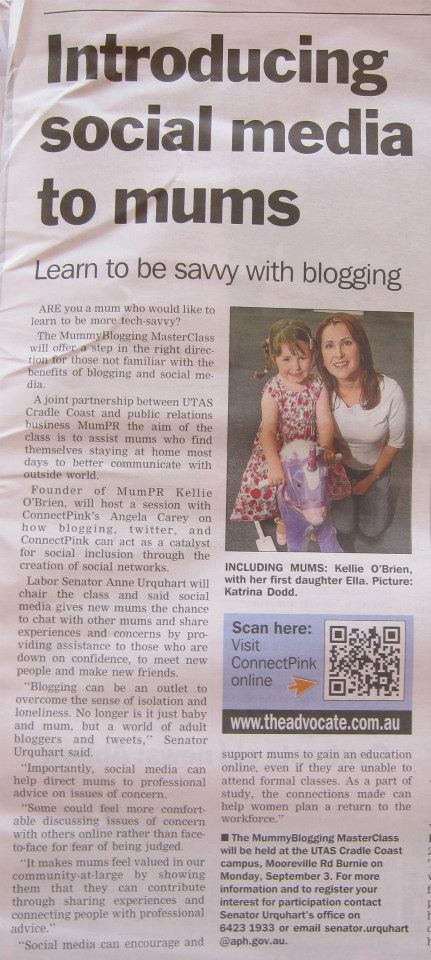 The Advocate Newspaper pre-story
-
Classic Hits Interview with Kellie O'Brien - click to listen
7AD / 7BU commercial radio pre-story
-
Audio unavailable
ABC Radio Northern Tasmania pre-story
-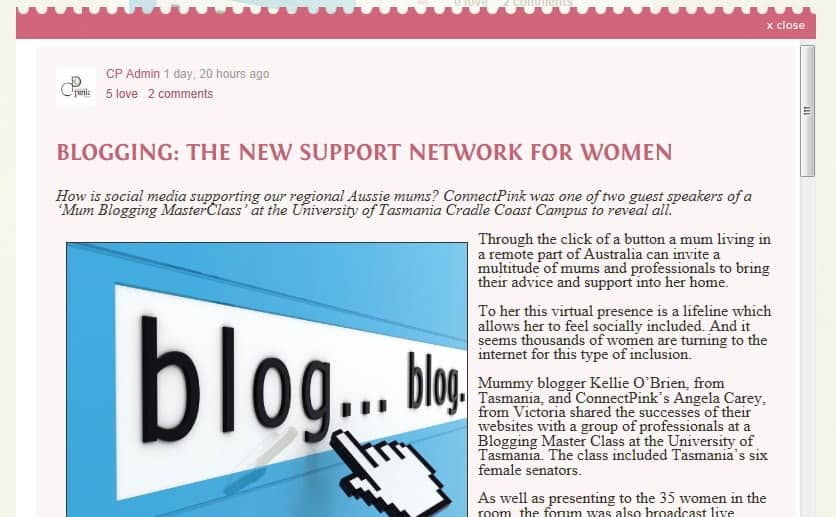 ConnectPink post-story
-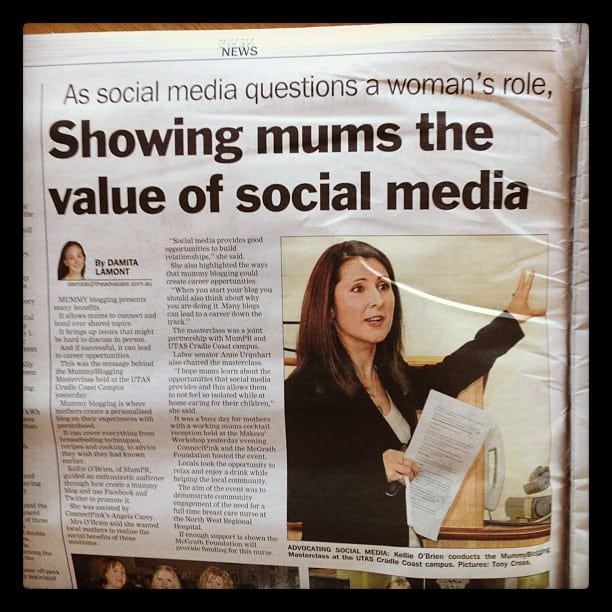 The Advocate Newspaper post story
This is not to mention the posts that went up on Three Li'l Princesses, the live blogging event held as part of the masterclass on Three Li'l Princesses and the posts here on Mum PR.
I'm involved in another event in the next few weeks. More details to come.
What event would tie in nicely with your business and prompt some media coverage?