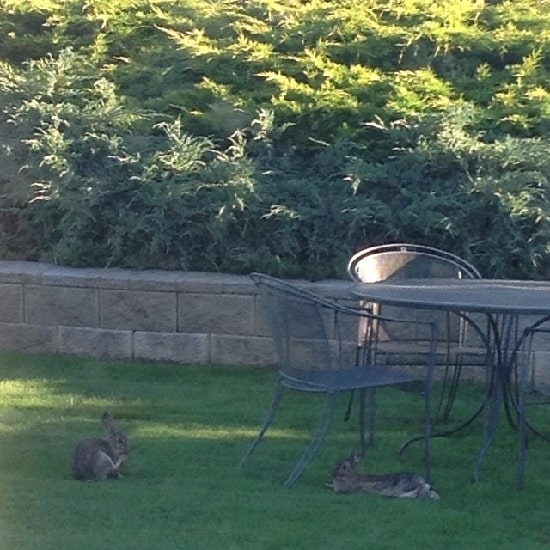 The past week has been a bit challenging for the O'Briens. Julian's dad collapsed and broke his hip, which means we've spent the weekend with him in the Launceston General Hospital. We're nervously waiting this morning to see how his operation goes.
Our trip to Launceston brought with it a few wins though:
Outside the window of our accommodation we saw these two rather lazy rabbits. The girls were amazed at how close they were able to get to them. Ella piped up to ask: "How come we always get to meet the real Santa Claus but we never meet the real Easter Bunny?'' Umm….
To give Julian's brother a break, the girls and I took him to the Launceston Museum yesterday while Julian spent some time with his dad. Inside the museum the girls were able to see an early model aeroplane. Holly said: "I don't want to go in that plane, because it doesn't have seat belts''. Looking at the metal rings for tyres and flimsy wings, I wasn't so concerned about whether it had seat belts or not.
OK, now onto the linky…
Aussie Giveaway Linkup instructions:
If you're a blogger or business wanting to take part in the Aussie Giveaway Linkup:
Only link directly to the giveaway post/s and include the prize and end date in the linky tool below. Link each giveaway separately. If you need to delete it, hover over your link, wait until the red "x'' appears and click.
Giveaways must be open to Australian residents and be run by Australian-based bloggers or businesses.
Grab the NEW button below to add to your post.
A new list is added each Monday so bloggers and business owners need to add their links weekly.
Start entering the giveaways! Entry is at your own risk. We do not take responsibility for unfulfilled prizes or a blogger/business not abiding by their own terms and conditions.

Hosted by Kellie O'Brien Media