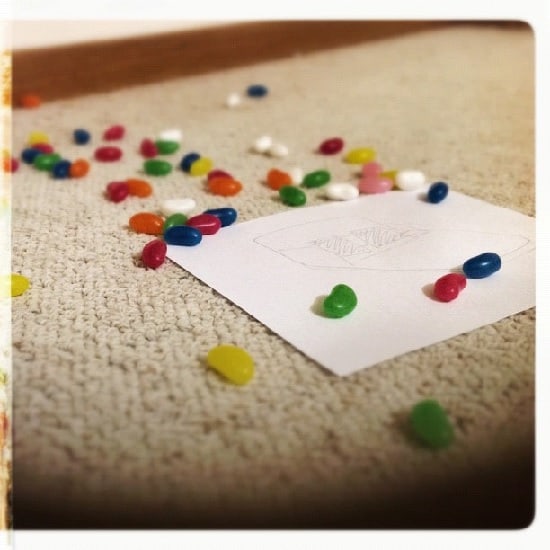 This Easter we're doing something different and joining together with my entire family in one rather large house. It's going to be a BIG weekend – and very noisy. Which means there'll be quite a few big wins in the coming week, including:
Everyone being subjected to our personal family tradition of trying Easter Bunny poo. The first year he left round chocolate balls, which caused the most incredible reaction in our eldest daughter when her younger sister and dad started eating it. You have to watch the video – it's hilarious. Last year he produced jelly bean poo, which resulted in fits of laughter from a two and five-year-old. Trying to come up with something ingenious for this year. Smarties, maybe?
Squeezing in some blog reading time of a night. If you have a post you think I REALLY should read, please leave a link below.
I'm taking some time off the business over Easter. Now that's a huge win! So there will be no Aussie Giveaway Linkup next week. We'll be back bigger and better the following Monday though.
OK, now onto the linky…
Aussie Giveaway Linkup instructions:
If you're a blogger or business wanting to take part in the Aussie Giveaway Linkup:
Only link directly to the giveaway post/s and include the prize and end date in the linky tool below. Link each giveaway separately. If you need to delete it, hover over your link, wait until the red "x'' appears and click.

Giveaways must be open to Australian residents and be run by Australian-based bloggers or businesses.

Grab the NEW button below to add to your post.

A new list is added each Monday so bloggers and business owners need to add their links weekly.

Start entering the giveaways! Entry is at your own risk. We do not take responsibility for unfulfilled prizes or a blogger/business not abiding by their own terms and conditions.

Hosted by Kellie O'Brien Media