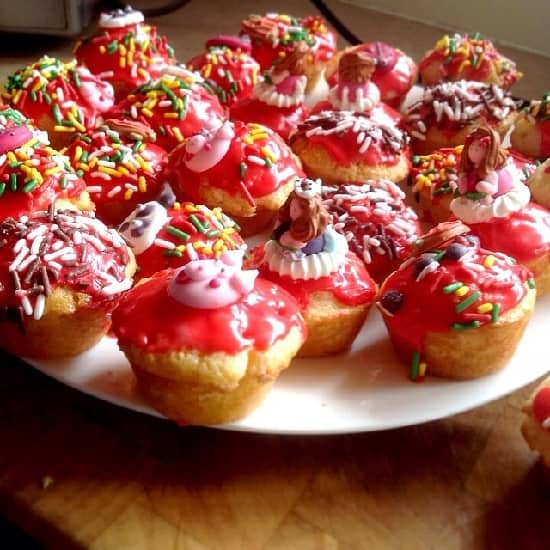 A mix of Julian not being well and Ella having a sleepover/slumber party at a friend's on Friday night meant we were in for a slooooow-paced weekend.
It was actually kind of nice for a change. Usually we resemble decapitated chickens, running from one end of town to the other.
It meant Sunday consisted of movies and making cupcakes. Seriously, I think I have two little cupcake designers on my hands.
What do you think?
Oh, and you should have seen their faces – and my kitchen!
Now, onto the linky…
Aussie Giveaway Linkup instructions:
If you're a blogger or business wanting to take part in the Aussie Giveaway Linkup:
Only link directly to the giveaway post/s and include the prize and end date in the linky tool below. Link each giveaway separately. If you need to delete it, hover over your link, wait until the red ``x'' appears and click.
Giveaways must be open to Australian residents and be run by Australian-based bloggers or businesses.
Grab the NEW button below to add to your post.
A new list is added each Monday so bloggers and business owners need to add their links weekly.
Start entering the giveaways! Entry is at your own risk. We do not take responsibility for unfulfilled prizes or a blogger/business not abiding by their own terms and conditions.

Hosted by Kellie O'Brien Media