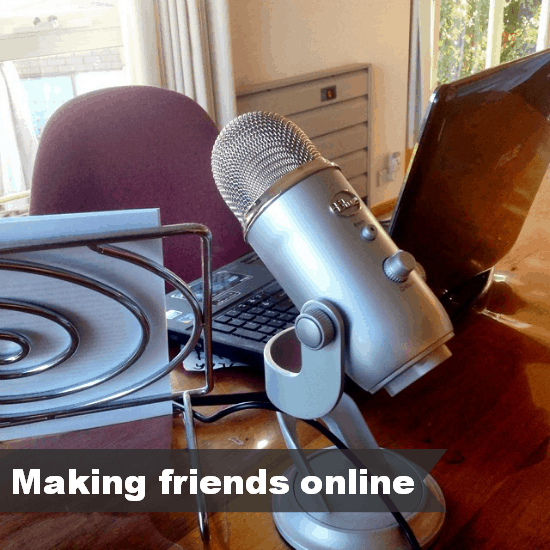 I've been doing this online thing for a while now. I have to say, one of the greatest things about swapping the office environment in a bricks and mortar business to a location independent business has been the connection you have with other women in exactly the same situation.
Last week I was interviewed twice – once by an entrepreneur in Queensland and once by an entrepreneur in Ohio. Something clicked with both these women instantly.
It was part having similar personalities, likes and dislikes and part knowing what's possible and wanting the greatest success for each other.
I feel pretty blessed where I am in life right now and the possibilities of what's to come.
What about you? Are you doing what you love and connecting with people who lift you higher?
PS. If you want to surround yourself with amazing people, definitely come join me in Media Mastermind. I've somehow been able to attract the most inspiring entrepreneurs into this group – plus we're having an absolute ball sharing ideas and helping push each other to succeed. Plus, I'll be providing regular FREE mini trainings on all things digital marketing.
Now, onto the Aussie Giveaway Linkup…
Aussie Giveaway Linkup instructions:
If you're a blogger or business wanting to take part in the Aussie Giveaway Linkup:
Only link directly to the giveaway post/s and include the prize and end date in the linky tool below. Link each giveaway separately. If you need to delete it, hover over your link, wait until the red ``x'' appears and click.
Giveaways must be open to Australian residents and be run by Australian-based bloggers or businesses.
Grab the NEW button below to add to your post.
A new list is added each Monday so bloggers and business owners need to add their links weekly.
Start entering the giveaways! Entry is at your own risk. We do not take responsibility for unfulfilled prizes or a blogger/business not abiding by their own terms and conditions.

Hosted by Kellie O'Brien Media