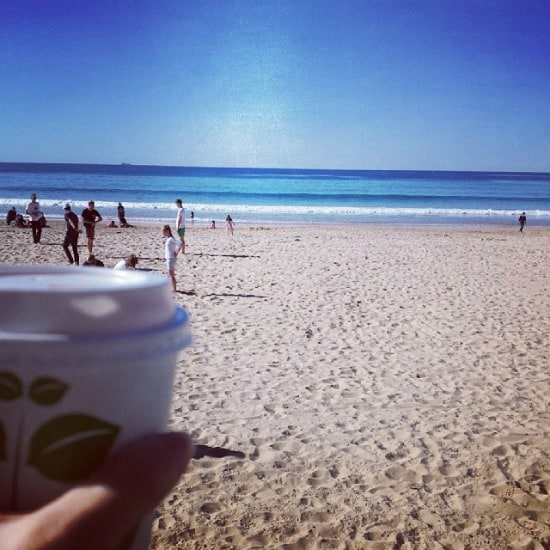 When you live in Tasmania, you just have to step out of the state for at least a week to recharge your batteries. Or warm them up, at least.
Last week we spent eight days in Manly, Sydney as a break from the business and a break from winter. Although, driving in Sydney is definitely not relaxing!
The weather was so incredible the girls even ended up going for a dip in the ocean – and yes, we were just about the only mad people game enough to swim in winter.
When we arrived back home to Tassie, one of the nearby towns was reporting snow. A slight change of temperature!
The funny thing is, stepping away from the business inspired so many business ideas. It's it always the way? I'm now bursting with ideas for projects I want to launch during the last half of 2014 – so stay tuned.
What about you? Where do you go to recharge your batteries?
Now, onto the Aussie Giveaway Linkup…
Aussie Giveaway Linkup instructions:
If you're a blogger or business wanting to take part in the Aussie Giveaway Linkup:

1. Only link directly to the giveaway post/s and include the prize and end date in the linky tool below. Link each giveaway separately. If you need to delete it, hover over your link, wait until the red ``x'' appears and click.
2. Giveaways must be open to Australian residents and be run by Australian-based bloggers or businesses.
3. Grab the NEW button below to add to your post.
4. A new list is added each Monday so bloggers and business owners need to add their links weekly.
5. Start entering the giveaways! Entry is at your own risk. We do not take responsibility for unfulfilled prizes or a blogger/business not abiding by their own terms and conditions.

Hosted by Kellie O'Brien Media