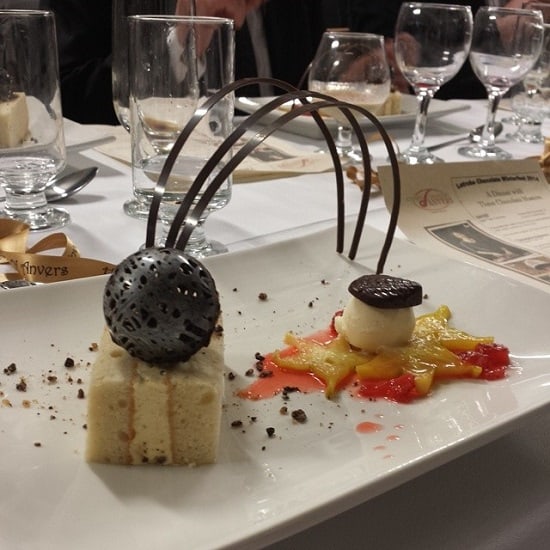 If you were following my Instagram or Facebook page on Saturday night, I sincerely apologise. Julian and I were invited to a five-course chocolate dinner as part of Latrobe's Chocolate Winterfest here in Tasmania.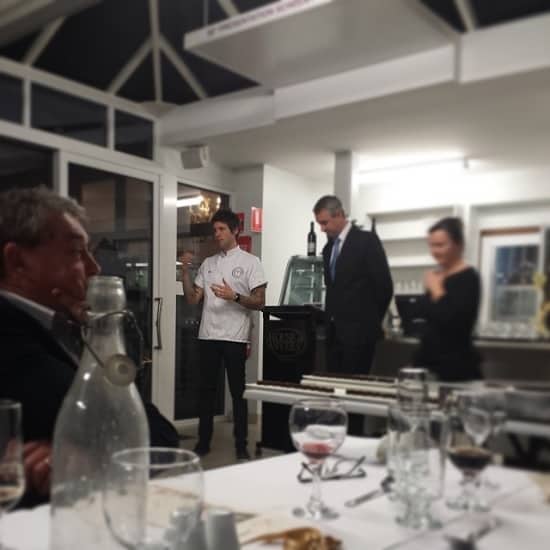 The dinner was by three chocolate masters – MasterChef contestant Ben Milbourne, local chocolatier and Anvers owner Igor van Gerwen and internationally renowned chocolatier-pastry chef and Cocoa Barry ambassador Pascal Janvier. Pascal made a chocolate sculpture as we were eating.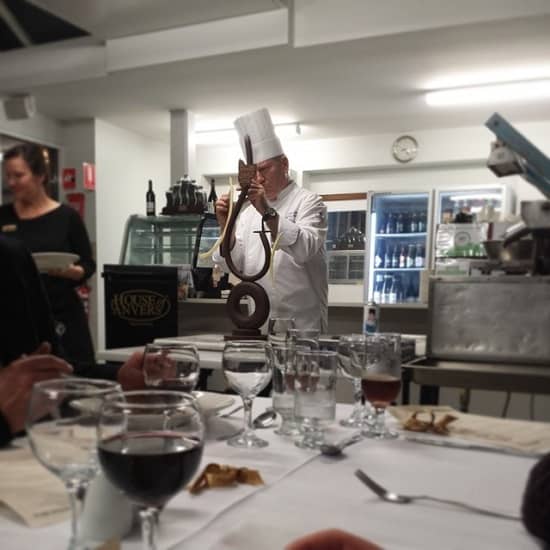 Just amazing.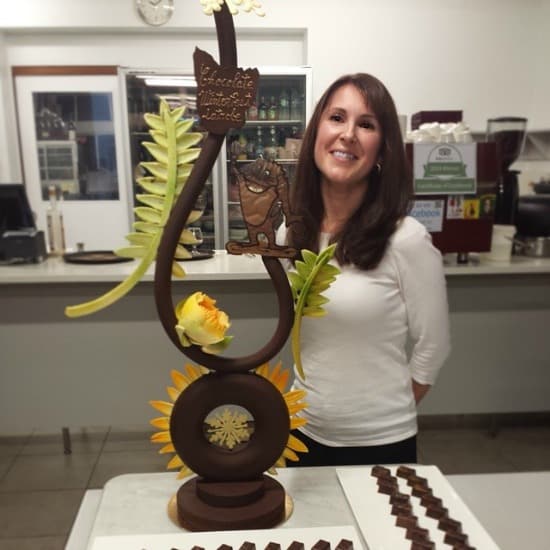 It's moments like these I fully realise what a blessed life I live.
One of the real highlights – apart from the food – was Pascal's storytelling abilities. Everything he did had a story wrapped around it and is what made the night both educational and highly entertaining.
Through storytelling he completely sold me on why buying chocolate's made from quality cocoa beans is better than settling for the chocolate that makes up a $1 chocolate bar. And that's the power of storytelling.
As you've heard me say before, you need to be using storytelling in your business. Some of the most successful companies in the world are using it – so why not you?
Are you a chocolate lover? What's your favourite?
Now, onto some juicy giveaways in the Aussie Giveaway Linkup…
Aussie Giveaway Linkup instructions:
If you're a blogger or business wanting to take part in the Aussie Giveaway Linkup:
1. Only link directly to the giveaway post/s and include the prize and end date in the linky tool below. Link each giveaway separately. If you need to delete it, hover over your link, wait until the red ``x'' appears and click.
2. Giveaways must be open to Australian residents and be run by Australian-based bloggers or businesses.
3. Grab the NEW button below to add to your post.
4. A new list is added each Monday so bloggers and business owners need to add their links weekly.
5. Start entering the giveaways! Entry is at your own risk. We do not take responsibility for unfulfilled prizes or a blogger/business not abiding by their own terms and conditions.

Hosted by Kellie O'Brien Media