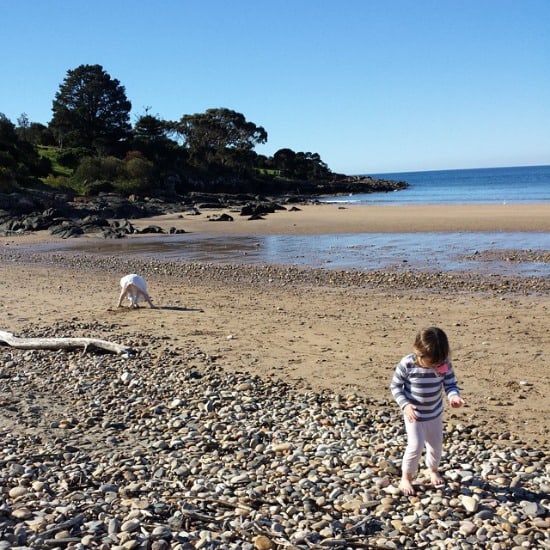 There's so much to be grateful for right now:
The weather. Seriously, Tasmania has had a long string of amazing weekends. Due to Julian working yesterday, we had Father's Day on Saturday and spent the afternoon at the beach. Bliss.
I launched my 2014-15 PR News Calendar last week and the response has been amazing. This is one of those products people have asked for, but I wasn't sure it would be that popular. Boy, was I wrong! Sometimes the ideas you think will be huge are just OK and the ideas you're doubtful about can take off.
Getting to watch Oz the Great and Powerful with the girls yesterday. Why on earth has it taken me so long to watch the film? I was initially dubious with the ``some very scary scenes'' warning on the cover, but the girls loved it. Ella revelled in the connections to the Wizard of Oz story and I loved the messages in it. Very well scripted, I have to say.
What are you grateful for right now?
Now, let's dive into this week's Aussie Giveaway Linkup…
Aussie Giveaway Linkup instructions:
If you're a blogger or business wanting to take part in the Aussie Giveaway Linkup:
Only link directly to the giveaway post/s and include the prize and end date in the linky tool below. Link each giveaway separately. If you need to delete it, hover over your link, wait until the red ``x'' appears and click.
Giveaways must be open to Australian residents and be run by Australian-based bloggers or businesses.
Grab the NEW button below to add to your post.
A new list is added each Monday so bloggers and business owners need to add their links weekly.
Start entering the giveaways! Entry is at your own risk. We do not take responsibility for unfulfilled prizes or a blogger/business not abiding by their own terms and conditions.

Hosted by Kellie O'Brien Media