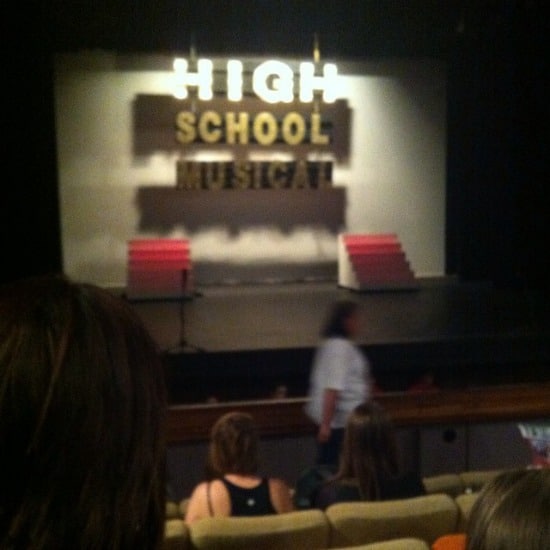 In this week's Aussie Giveaway Linkup, I thought I'd share some birthday madness from Ella's 7th birthday this week:
Usually we do the standard birthday party, but instead this year we decided to take Ella and three of her friends to a high school production of High School Musical. It's fair to say we were the focus of much of the audience's attention as the girls giggled and clapped throughout the production. Then, the girls finished the event off with a group hug. Anyone would think they were the ones on stage!
We decided to buy Ella a student desk and matching chair for her birthday to do her homework on. And all the other writing… I think she's a future journalist or author for all the stories she writes. The real challenge with buying gifts like this is when you have no storage you HAVE to put them together the night before the birthday. And when your husband was born to a carpenter but somehow missed the handyman gene, it can result in a rather loooong night. I won't even tell you about the year we bought them a trampoline for Christmas.
Another of her gifts was Monster High dolls. She's mad for these dolls. I guess they're the modern day version of Barbie. She took one to school the other day for show and tell. When she got home, I overheard this conversation she was having with two of her dolls: ``You sit there, DracuLaura. I've been with you all day and I need to spend some quality time with FrankieStein now.'' Imaginations! Aren't they a wonderful thing!
How do you go with the whole flat pack gift building?
Now, for some more wins – the Aussie Giveaway Linkup…
Aussie Giveaway Linkup instructions:
If you're a blogger or business wanting to take part in the Aussie Giveaway Linkup:

1. Only link directly to the giveaway post/s and include the prize and end date in the linky tool below. Link each giveaway separately. If you need to delete it, hover over your link, wait until the red ``x'' appears and click.
2. Giveaways must be open to Australian residents and be run by Australian-based bloggers or businesses.
3. Grab the NEW button below to add to your post.
4. A new list is added each Monday so bloggers and business owners need to add their links weekly.
5. Start entering the giveaways! Entry is at your own risk. We do not take responsibility for unfulfilled prizes or a blogger/business not abiding by their own terms and conditions.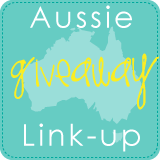 Hosted by Kellie O'Brien Media