Guest post by Jonny Lis
A colleague of mine once said, "Writing is one thing. Adding humour is another". It got me thinking, "Wow, this man is deep."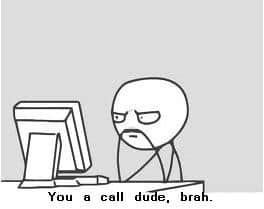 Kidding aside, it made me realise writing, at its most basic form, is not just about informing or helping people, but entertaining them as well. After all, what's the point of writing if it won't elicit, at the very least, a twinkle in someone's eye, right?
Is writing with humour and wit easy?
Not at all! In fact, some might say it is the most difficult form of writing. Dissertations, research papers, news articles, rebuttal speeches—they're nothing compared to writing humorous posts.
Why?
There are basically three reasons:
Humour requires timing and an element of surprise.
You aren't actually speaking to an audience. You can't use facial expressions and gestures to modify the "funniness".
Comedy is subjective. What's funny for you may not be funny for me.
You see, being serious and brooding is a lot easier compared to being laughable, but where's the fun in that? See what I did there?
Here are some tricks I've used over the years to tickle my audiences, figuratively, of course.
Laugh and the World Laughs with You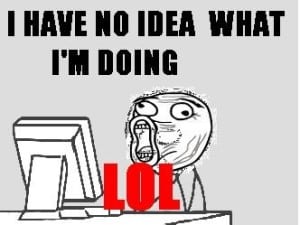 When the joke's on them, people won't be amused. But if you joke about yourself, the whole world will join in. If you know how to laugh at yourself, then you can also teach people how to laugh. That's possibly the most basic lesson about being a comedian.
How?
Make fun of yourself, i.e. your mannerisms, your bad habits, your life experiences. You won't be hurting anyone's ego AND you'll manage to crack a laugh or two from your audiences (or at least make them breathe more air through their noses than usual).
The World CAN Handle the Truth
Sometimes, honesty is the most basic ingredient for wit. Present something logical, bare-assed and unarguable and it can immediately pass off as "humour".
You don't have to dig deep into the darkest corners of your 10-year old mind. All it takes is some wry observation, an acute sense of what's around you and timing. In the case of the written word, all you need to do is what I like to call "insertions".
As I said earlier, "funny" needs a surprising element. You can't create an article that's entirely funny, otherwise you'll only end up sounding stupid. The trick here is to insert little snippets here and there of funny lines, cute phrases and outrageous observations.
The more unpredictable your "insertions" are, the wittier and funnier you will seem.
The internet is a bipolar 40-year-old
Ask the internet to do something and it'll do the exact opposite. Beyoncé (an American songstress/diva, as if you didn't know) learned that the hard way. A few weeks ago, during the Super Bowl 2013, she performed during half time in what was seemingly an "okay" show. Unbeknownst to her, a photographer snapped some "unflattering" shots of her, which her publicist immediately asked to be taken down.
What resulted was absolute cyberspace mayhem. The keyboard warriors responded by turning her photos into memes, from She-Hulk impressions to weight-lifting jokes.
Never EVER challenge the internet. Instead, BE the bipolar 40-year-old. Your posts don't need to follow a single thought pattern, it doesn't have to be short, and they don't even need to be factual.
Remember, we are talking about blogs here — your thoughts, your logs, yours! As long as it still follows the basic rules of English, then you're fine!
Photos, like dragons, are game changers
Have you ever been to 9gag, Reddit, TheMetaPicture? Of course you have! Admit it, images with cute captions and titles are funny. Once you get hooked, there's no quitting.
But if you're careful, you'll notice these pictures aren't REALLY jokes, but are real-life snapshots of people and places, real-time epiphanies of persons who got bored with their writing jobs, and outrageous sarcastic retorts of someone who's too smart to be working a 9 to 7 desk job.
What I'm trying to say here is this: USE IMAGES IN YOUR POSTS! If a photo is worth a thousand words, then you've already reached your word count target with a 1500-word article and two images. Murdering two birds with one stone just got better!
The gist is to place photos in your write-ups and then, you can go back to fiddling with your Legos.
But circling back to the humour and wit thing, you don't need to have a degree in English literature to be an awesome writer. All it takes is an ounce of imagination, a pinch of crazy, and a cupful of coffee!
Have you attempted humour in your blogging? What were the results?
Jonny Lis is a Digital Marketing Specialist at Smart Traffic company, which is based in Bristol and is offering services in Australia, UK, and other countries. Jonny oversees SEO strategies for Smart Traffic's 300+ campaigns.