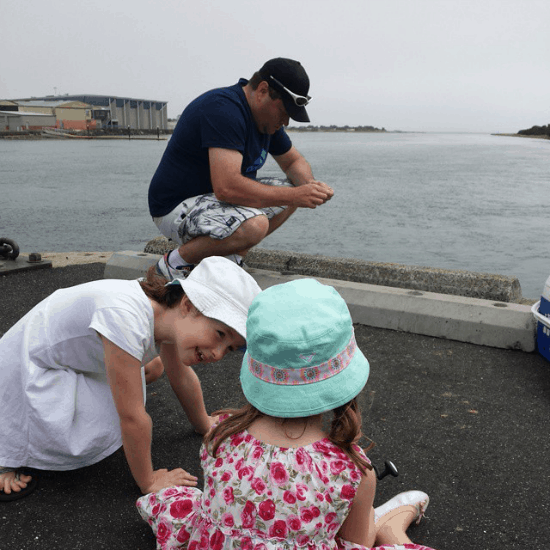 OK, so I've been thinking about this little Aussie Giveaway Linkup and how I can go about making it better for 2015.
With most giveaways running for a few weeks, I've decided to make it easier on you. The linky will now run fortnightly instead of weekly. This means you only need to link up once a fortnight – rather than every Monday.
How does that sound?
I'll still give you reminders each Monday to link up or come enter, in case you didn't do it during the week it goes live. The best way to keep up with those announcements is to join the Media Mastermind Facebook group.
The benefit of that is you also get to network with some pretty inspiring entrepreneurs, tackle some social media challenges with us and have a few laughs.
Now, for some goodies from this week:
We went fishing. And after half an hour with two rather restless girls, we caught fish and chips! Clever, right?
We headed to an amazing Lego exhibition called Brixhibition in Burnie. Wowsers! Just amazing. Not sure what Julian was thinking, but he entered to win the 2000-piece Opera House lego construction. I'm not sure he thought through what that's going to entail if we win!
OK, and finally, onto this fortnight's Aussie Giveaway Linkup…
Aussie Giveaway Linkup instructions:
If you're a blogger or business wanting to take part in the Aussie Giveaway Linkup:

1. Only link directly to the giveaway post/s and include the prize and end date in the linky tool below. Link each giveaway separately. If you need to delete it, hover over your link, wait until the red ``x'' appears and click.
2. Giveaways must be open to Australian residents and be run by Australian-based bloggers or businesses.
3. Grab the NEW button below to add to your post.
4. A new list is added each Monday so bloggers and business owners need to add their links weekly.
5. Start entering the giveaways! Entry is at your own risk. We do not take responsibility for unfulfilled prizes or a blogger/business not abiding by their own terms and conditions.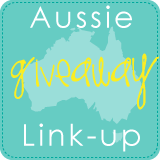 Hosted by Kellie O'Brien Media