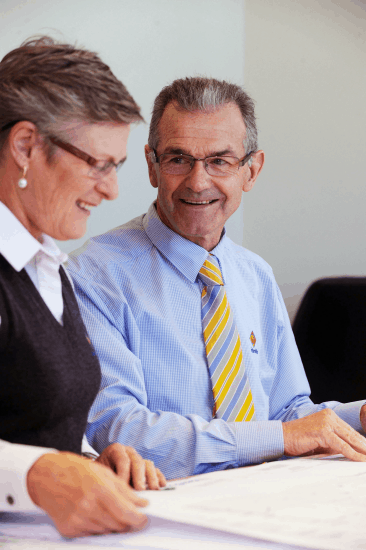 My passion really is business storytelling – being able to take an entrepreneur's story to help with platform building, self expression and developing business systems. So having the chance to write the story of Royce and Thea Fairbrother, Shaking The Foundations, was the ultimate project for me.
However, even more than that I love coaching business owners through working on the business stories that can elevate their brand and the mind stories that keep them small.
Shaking The Foundations: The Fairbrother Story really got to the heart of those business and mind stories.
Royce and Thea certainly haven't had an easy journey – far from it.
During this three-year project I learnt what led to wanting to start a business, what was required to be able to step up to the next level in business again and again, coping mechanisms when you're faced with the possibility of bankruptcy (not once, but THREE times), the impact of health and wellbeing on our work and, the real crux of the book, how a son being diagnosed with schizophrenia can become your most defining moment and completely shape the future of your business.
We get so caught up in the running of our businesses, but this story really highlights how much of our personal stories impact on our business story. Really, our life and business are often so intertwined they really are one.
Here's the synopsis of the book from the back cover:
Shaking The Foundations is the story of a humble young Tasmanian couple that started a small construction business at the same time they began growing their family in 1972. They worked hard at building the business and always imagined their son would take over one day.
However, when their son developed schizophrenia at age 21, it shook their foundations and made them question why they had spent two decades building a business that now had no foreseeable future.
Shaking The Foundations is a story of resilience, of love and of doing the things in life we're called to do.
You can read more about the book in The Advocate newspaper here.
This article has been followed up with two double page spreads in Saturday's `scape magazine on March 28 and April 3.
March 28 'scape read on the Prologue from the book here
April 3 'scape read on an excerpt from the chapter about winning its first major government job here.
It also received a three-page spread in the Mercury newspaper and a half hour radio interview on ABC Radio.
If you'd like to order a copy, it's available from April 11 in Tasmanian bookstores.