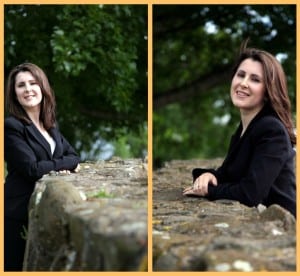 INSTEAD of going on about how an onsite stylist, makeup artist and hairdresser would have gone a long way in making these photos more enjoyable to look at, I'll just give you some tips on how to create media-ready photos to go with your business or blog press releases.
I'm fortunate I had newspaper photographer Katie McDougall taking my photos this week. However, that doesn't mean you can't take your own if you don't have the budget for a professional. You never know when an opportunity might present itself where a media quality photo is required. In most cases, the media may choose to take their own shot. However, if you're unable to align your schedules, they'll be relying on you having a good quality photo.

Here are some things to consider before taking your shot:
The background. Make sure it is clear and uncluttered, unless you are going to blur the background.
Lighting. Where possible, take photos outdoors in natural light. There are far more challenges for an amateur taking photographs inside.
Make it relevant. In most cases a nice profile shot is all that's required. However, if you're running a wedding business, a dark background may not set the right tone. My business is based in Tasmania, so I wanted to show a little of that in the background of my photos.
Use props. It's not essential, but can make a dull photo of you staring at the camera more interesting. You can have the item in the background, be holding it or leaning on it.
No cheque presentations. If the photo looks boring to you, then it will probably look boring to everyone else too.
Do your research. Find out what sort of photos the newspaper or magazine is running to get a feel for what might be needed. What is their style?
Less is more. If you're taking a photo of all your staff, the old adage of less is more comes into play. Never try and cram too many people into the one shot, otherwise their heads just become dots in a photo. Also remember, if you can't see the photographer, then you won't be in the shot.
Size does matter. When it comes to newspapers and magazines, at least. Make sure it's at least 2Mb, 200 dpi and in jpeg format. Anything less than this and it will become too pixelated for print media.
Digital if you can. These days, it's best to send in a digital image. The days of sending in a hardcopy are fast going.
Get permission. If you decide to use a photo taken by someone else, make sure you have permission or own the copyright to distribute it first.
Give options. Don't send in 20 photos, but do send in at least a horizontal and vertical option.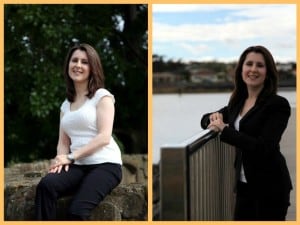 What tips do you have for taking quality media-ready photos? Do you even have photos to help promote your business or blog?