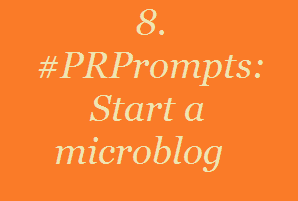 A microblog is ideal for those time poor business bloggers who can't dedicate an hour to writing up a longer post on a regular basis. Google is constantly in search of new content from your site and microblogging is a way to achieve that. Its appeal also stems from the 140-character frame of mind we're now in. Social media is such a large part of what we do on a daily basis, that we're constantly thinking in microposts. Not to mention, readers are also looking for short, sharp pieces of information. Why not transition that to your blog?
I'd like to confess that I love blogging and writing too much to give away the longer posts all together! But what about you?
Would you consider starting a microblog for your business?