When social media sites decide to update features, it often leaves me frustrated. I'm looking squarely at Facebook's new notification panel and LinkedIn taking away apps that added value to your profile.
However, one social media site that only leaves me excited with each new change is Pinterest. I've spoken about how Pinterest is becoming one of my top traffic referrers. I think it will soon be No. 1 with its real focus on Pinterest for business.
The latest change made last week allows you to add more information to your pins, specifically product pins, recipe pins and movie pins.
Here is a brief overview:
Product pins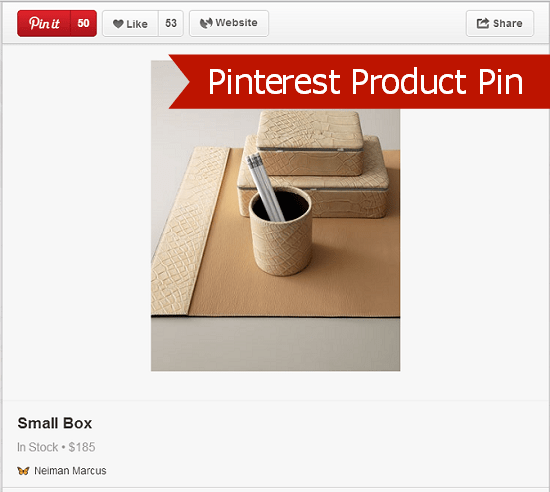 Find this pin here
If you run a business that sells products, things like clothes, jewellery or books, you can add pricing, availability and where to buy. This is automatically updated each day thanks to metatags on your site, making the pin relevant over time – as opposed to just one day.
Users can see at a glance how much the product is going to cost and whether they can buy. There's nothing more frustrating than clicking through to a site to find a product is sold out.
Recipe pins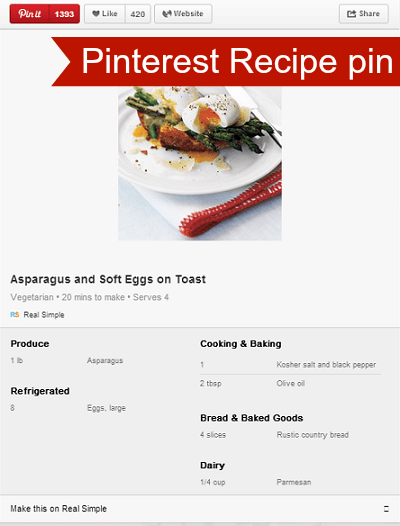 Find this pin here
I love writing recipes on the personal blog and enjoy pinning other bloggers' and cooking site recipes to Pinterest. Now you can add cook time, ingredients and servings to your recipe pins. This is great for food bloggers looking to give more value to their pins.
Users are able to see at a glance whether they have all the ingredients needed for a recipe and how much time they're going to need to make it.
Movie pins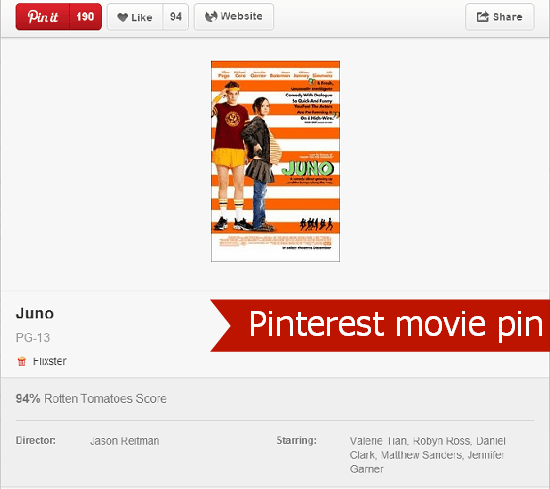 Find this pin here
If you run a video store, cinema or blog that hosts movie reviews, now you can pin your movie pictures and include content ratings, cast members and more. I do love that it includes the Rotten Tomatoes ratings.
Whether, like me, you struggle to find appropriate movies for small children and adults that aren't PG rated or higher, or you like following a particular actor, this feature takes a lot of the research out of it for users. For businesses, it means attracting more of your ideal customers for each movie.
See the above pins and more on the Pinterest blog.
So how do you get all these features?
Pinterest is asking for you to prep your website with metatags, test out your rich pins and apply to Pinterest to get them on your boards. For the non technical, it sounds like a web developer is going to be high on your agenda. That includes me! However, I'm guessing the investment will be worth it. You can learn more about applying via Pinterest for business.
By the way, to tell if the pin has more information check for the icon below the image. The only frustration is in having to click on the image to read the information (I know – first world problems!).
Pinterest is looking to add similar styled features to other types of pins and is seeking feedback.
If you're on Pinterest, make sure to leave a link to your profile below so we can follow you.