A friend and I were laughing the other day about seat warmers in cars. She now can't go back to the days before seat warmers. I completely get it.
I feel much the same way about some of the apps on my iPad. I can't remember what life was like before them.
I thought I'd share what some of those apps for business productivity are, in the hope they might help you in your business.
By the way, I've also just got myself a Samsung Galaxy S4, so am uploading most of these for the Android as well.
1. Voice Assistant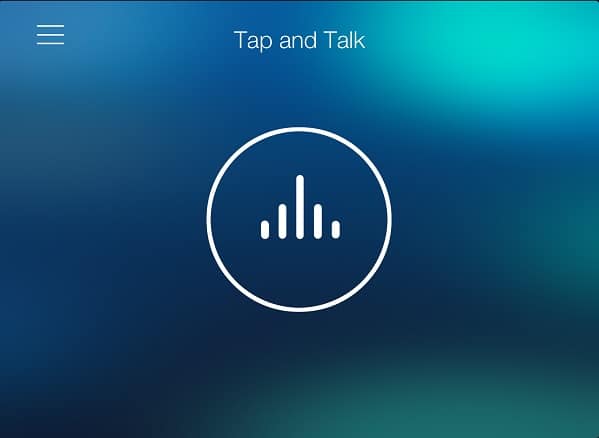 I'm standing in the bathroom right now, doing my hair and writing this blog post. Yes, I'm a woman. Yes, I can multi task. Even better than that is I'm not typing a thing. Finding the time to write blog posts is getting harder as my business continues to grow. I'm sure you know what I mean. You probably also know how important having new content regularly on your blog is. The other day I discovered Voice Assistant, which dictates for me. I talk. It types. It's like having a personal assistant in the bathroom with me. It's not perfect, but it's not bad either. I find it better than the iPad's own dictation feature, but that could be due to the Australian accent.
Voice Assistant; Cost: $1.99; Compatible: iPhone, iPad.
2. Dropbox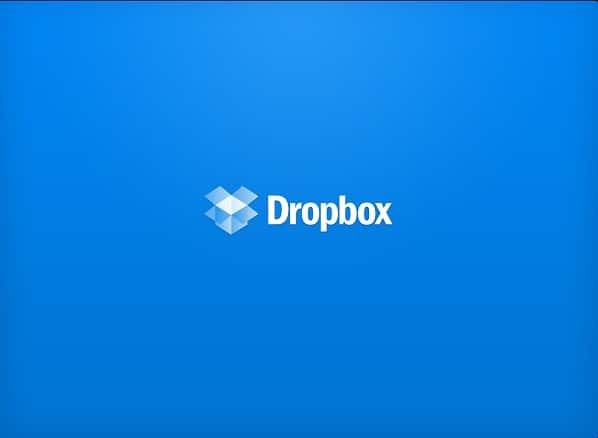 What did we do before the cloud? This is one of my favourite data storage services. Being able to get documents and files from any computer has made my life so much easier. It takes the pressure off not having a file in a meeting. I know I can use any computer or mobile device and grab the file I need. The other benefit is being able to share folders and documents with others, so your entire team can see the changes to a particular document. The other cloud storage app I use is Box, also available as an app.
Dropbox; Cost: Free; Compatible: iPhone, iPad and Android.
3. CloudOn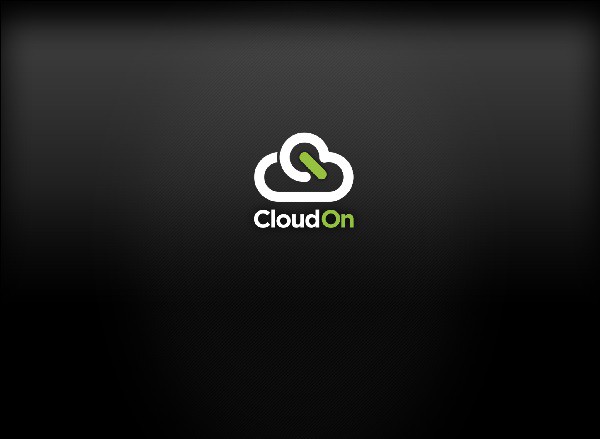 I love the iPad and I love Dropbox, but the one thing that's always frustrated me was not being able to work on Word documents on the iPad. Now I have all my files in Dropbox, I can open them up via the CloudOn app, work on them and save straight back into my Dropbox. It's genius, I tell you.
CloudOn; Cost: Free; Compatible: iPhone, iPad and Android.
4. Genius scan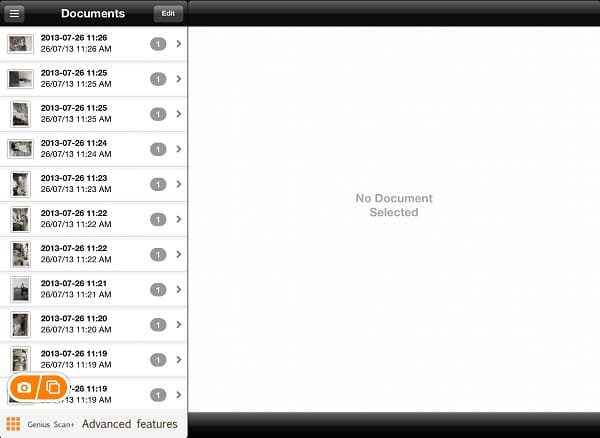 Speaking of genius, this app has saved me plenty of time. Being able to sign a document, scan it and email it back to a client or business has meant operating on a faster timeline. It's also good for scanning documents to file online. I even scanned all my Nan's old photos – not that that has anything to do with my business!
Genius Scan; Cost: Free on Apple and $1.99 on Android; Compatible: iPhone, iPad and Android.
5. Evernote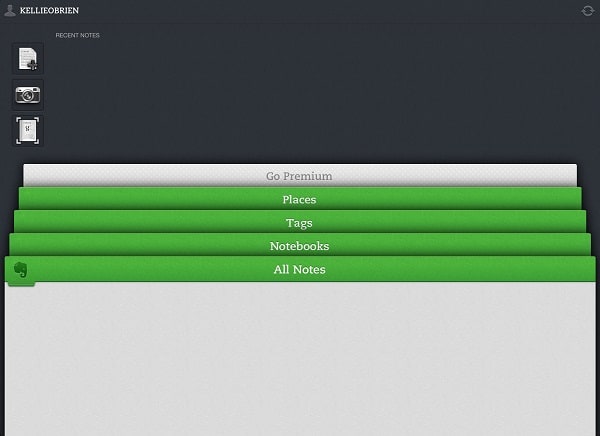 I'm such a list person I actually have lists for my lists. As you can imagine, this app saves me a bucket load on paper. One of the things I like about it is making lists with checkboxes (who doesn't love the satisfaction of ticking off a task), clip websites to read later and make notes to email. Notes can be organised into designated folders. Like Dropbox, you can download it to your computer and sync all your devices to access it anywhere.
Evernote; Cost: Free; Compatible: iPhone, iPad and Android.
6. Feedly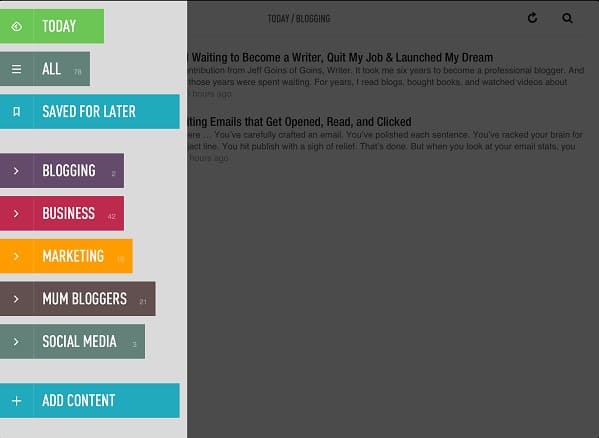 For blog reading, I'm a big fan of Feedly now that Google Reader has gone. Combining it with BufferApp means I can provide social media followers with quality content via my social media channels quickly. I don't have to spend hours scouring the net looking for decent content to share. I have blogs categorised into folders – marketing, blogging, PR, social media etc. When I don't get time to read my favourite blogs on the laptop, I know I'll be able to catch up via the iPad.
Feedly; Cost: Free; Compatible: iPhone, iPad and Android.
Of course, there are plenty more apps I love too. You can discover another five of my favourite apps for business and blogging, including my ultimate at the moment Adobe Photo Touch.
Which business apps could you not live without?