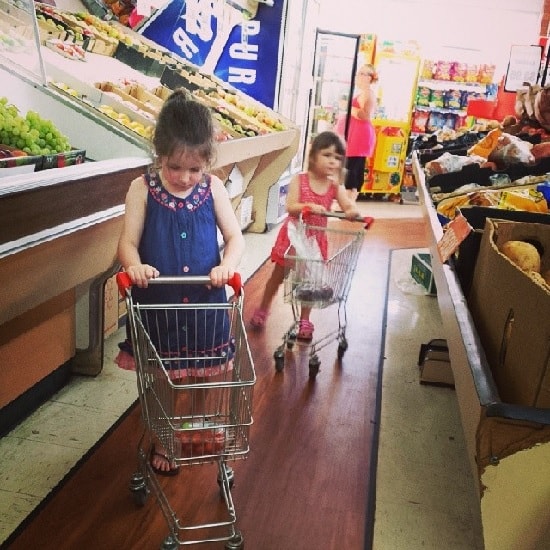 OK, before we go onto this week's Aussie Giveaway Linkup, our wins for this week are:
We had the skin prick test to see if Holly has allergies last week. What an interesting process that was. Cleverly, the nurse spoke about how she was "putting a stamp on your arm'', then "putting on 11 bubbles'' and then using a pin to "pop the 11 bubbles''. Along with no tears, the other win was that Holly has no allergies. Feeling pretty blessed.
Not so long ago, the idea of "manifesting your ideal life'' was just a bit wacky-wacky woo-woo to me! Now, I've read a host of books on the topic, including E-Squared, Think and Grow Rich, Ask and It Is Given and Lucky Bitch. I'm hooked. Do you have a favourite book on manifesting? I'd love to hear in the comments below.
I'm not sure if I've shared it yet, but if you're looking to start a blog or want to improve your own blogging, then make sure to check out the Build a Blog That Matters Resource page. And don't hesitate to let me know in the comments if you've got any blogging questions!
OK, now onto the linky…
Aussie Giveaway Linkup instructions:
If you're a blogger or business wanting to take part in the Aussie Giveaway Linkup:
Only link directly to the giveaway post/s and include the prize and end date in the linky tool below. Link each giveaway separately. If you need to delete it, hover over your link, wait until the red "x'' appears and click.
Giveaways must be open to Australian residents and be run by Australian-based bloggers or businesses.
Grab the NEW button below to add to your post.
A new list is added each Monday so bloggers and business owners need to add their links weekly.
Start entering the giveaways! Entry is at your own risk. We do not take responsibility for unfulfilled prizes or a blogger/business not abiding by their own terms and conditions.

Hosted by Kellie O'Brien Media