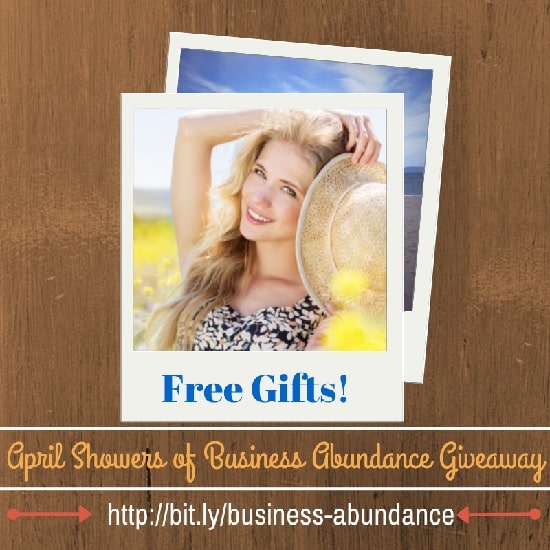 It's that time of year, when gifts are being readily handed out. Well, lots of chocolate in our house, anyway.
During the month, myself and a group of nine leading online business experts have decided to help other entrepreneurs like you grow your business with the April Showers of Business Abundance Giveaway. Great name, isn't it!
There's a host of free gifts that will give you the knowledge and resources you need to attract more customers and make more money in your business.
You can choose one or all of the gifts. Just take your pick.
The gifts are on topics like:
–          Grow your email list
–          Create Facebook ads that work
–          Create cashflow
–          Navigate Google+
–          Gain media coverage (that would be me!)
and so much more…
You can check out all the gifts here: http://bit.ly/business-abundance
Which one takes YOUR fancy?