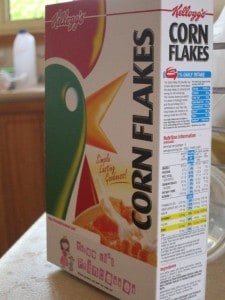 WHEN it comes to PR for some businesses, traditional media is the be all and end all. It's a shame really, because the businesses which are embracing new media and reaching out to bloggers that are the right fit for their brand are getting good results from their efforts.
For example, I'm happy to share that a product I reviewed and did a giveaway for on my personal blog went on to create quite a lot of sales for that business. My blog's Facebook and Twitter account still receive comments from readers telling me they bought from the business purely because of that review. This talk on social media, in turn, sparks heightened interest from others within my network.
Most have heard by now that new research shows people are now more influenced by the opinion of a blogger than a celebrity. However, there are a few key things to consider before you start approaching bloggers:
Get to know a bit about the blog and the blogger behind it before pitching. Read through their blog archive and especially their About Me page, which will also help you determine if they are the right fit for your brand. Be personable in your email. Don't start an email with "hi there'', but instead find out the "blogger's'' name (not the blog's name).
Many bloggers wonder exactly what is being asked of them after receiving an email. It's important to say exactly what you're after. If you want to organise a review, offer to send through the product for them to trial. If there's an opportunity for a giveaway, let them know.
Think about what you're offering the blogger and how it could benefit their blog from a content point of view. This is where you can be creative with your pitches. Is your pitch fun? Can it educate their readership? Does it fit with a theme or series they're working on?
Look at exclusives and smaller campaigns. There is more benefit to your business and the blogger if the campaign is smaller, because it means the message is not diluted. If 20 bloggers are all promoting the same review and giveaway, people begin to tune out to it. What is considered "small''? To me, that is no more than five bloggers.
Offer a giveaway. For many bloggers, their readership will interact more and is likely to share the review with their networks if there is a giveaway involved. Think about your brand not only being shared with the blog's readership and social media following, but also their reader's social media network. That's a wide net from one post. Note: some bloggers do not run giveaways, but will look at ideas for creative content.
If you're going to offer product for review, don't ask for it back. If you're going to offer a giveaway, offer to take care of the postage to the winner/s. The majority of bloggers are not earning an income from their sites.
See if they have an Advertising/Giveaway/PR page. Alternatively, you can ask for a copy of their media kit. This will allow you to see if there are any conditions they may have when it comes to reviews or giveaways. Some bloggers charge admin fees to run giveaways. Others have a minimum on the value of a giveaway. It's important to know this first.
Don't pitch to the blogger unless you really believe your brand and the blog are a good pairing. This is not about choosing the most popular blogger, but about one that is a natural fit and can have mutual benefits. I might also add that a smaller or niche blog with a highly engaged audience can often yield greater results than one with lots of traffic but less interaction from readers.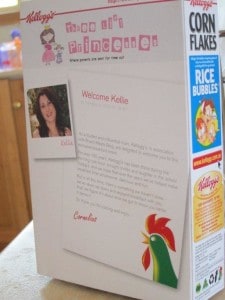 You can learn more about pitching to bloggers with the post PR Agents and Bloggers: It's a friendship, not a marriage at K is for Kelly. You can also learn from the business perspective with Glenys from Cupcake City's guest post Your blog is important to us.
What tips do you have for businesses wishing to connect with your blog?