Jayleen Considine has been able to work from Paris, London, Kula Lumpur and Byron Bay all thanks to her maternity swimwear business, Beach Maternity. While the business offers her many lifestyle choices, it still comes with its own challenges. Here's her story...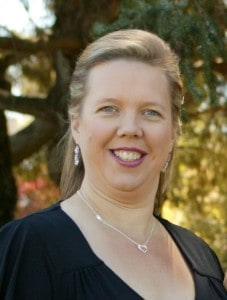 What were you doing when you decided to create your own business?
The seed was sown with the pregnancy of my first child as a swim teacher I was unable to find maternity swimwear, which fitted my sense of style. The idea really grew after the birth of my second child when the only breastfeeding swimwear available to me was left over from the '80s neon styles. As a mum at home rather than return to work full-time it was time to put my business ideas to work.
What inspired you to start the business? When did you officially start it?
The business idea, from conception to birth, was about 1.5 years. The business is really my third child. We officially launched in September 2010 and haven't looked back.
What was your start-up cost? How did you acquire the money and what did you use it for?
Our start up cost was just over $10,000 (which we withdrew from our home loan as this was the cheapest form of interest we could find). As we sell products most of it was spent on stock, then website/registration set up fees.
What was the biggest obstacle?
The biggest obstacle of all was my husband convincing him the idea was worthy and niche enough to take a risk on. It was a time consuming task but enabled me to set a business plan foundation and be very clear on what I wanted to achieve.
How did you rise above the tough days? Those days when people said no, things fell through or someone said they didn't ``get it''.
It takes time and a long-term commitment to achieve my business goals to keep me inspired on the bad days; I'm looking towards my five-year plan of buying my family a holiday house for rest and relaxation.
Running a business is really like dealing with a toddler - patience is a must. Like mothering my children, some days there are terrific highs and monumental achievements and the other days we are making mistakes together but learning better ways to do things in the future.
How long did it take for your business to become profitable?
We never expected instant success of Beachmaternity.com.au so we have been laying the ground work over the past two years for next financial year's profit, As we have put any money back into the business Beach Maternity has supported itself since opening which is all we are asking of it.
What do you love most about being your own boss? What is the downside?
The great thing about working for yourself is the ability to convert your visions and ideas into reality without dealing with naysayers.
Working in a team of one in the office, I really miss having others close at hand to share the triumphs and lowlights of my day.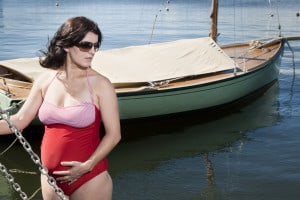 How have you been using social media to grow your business?
We have used Facebook to advertise Beach Maternity and have run promotions in conjunction with other organisations, such as the cloth nappy hunt and Oh Baby - both of which use social media to help market and promote interest.
How have you been using public relations to grow your business? What strategies have you used?
To grow the business so far we have used press releases, letterbox drops, online advertising, supplying products for competition's or magazine photo shoots.
Where do you work from?
The great pleasure of working for my own business means I can choose the location, I have worked in Paris, London, Kula Lumpur, and Byron Bay and beyond. But most of the time it's from my home office in Melbourne.
How have you acquired the skills and knowledge you have to make your business successful?
With a background in office administration and hospitality / retail management, I have been learning and acquiring business skills over the years taking any opportunity employers have offered for further training. I have continued to complete my swim teaching qualifications. Areas I was unskilled in. I have been fortunate to have friends & family share their skills and knowledge about marketing, PR and website design. My next step to ensuring business success is to team with an experienced business mentor.
What's the best piece of business advice you ever received?
Be passionate about your business & keep tight hold of your budget.
What is your favourite product/service that you offer?
The Beach Maternity breastfeeding range as it empowers mothers with the freedom to feed their babe wherever they chose with discretion and dignity.
What advice would you give to aspiring entrepreneurs?
Use your current networks and ask for help, you never know what skills/experience or ideas friends or associates are willing to share with you.
To learn more, visit www.beachmaternity.com.au or follow Jayleen on Facebook .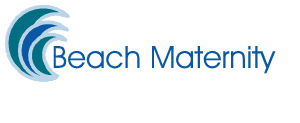 Where have you been able to work from? Anywhere exotic or interesting?