mum's secret director and naturopath Emma Just had all but given up on finding a product to help soothe her daughter's itchy skin. Then a trip to New Zealand opened her eyes – and later opened doors. Here's her story…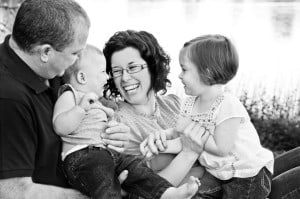 What were you doing when you decided to create your own business?
I was a stay at home mum with Mali (2½ years) and Spencer (6 months). I had hit a bit of a rut as a stay at home mum. I loved being with them every day, but was looking for a challenge and something to do for myself.
What inspired you to start the business? When did you officially start it?
As a naturopath I thought I had exhausted the list of creams available to help soothe our daughter's itchy skin. Mali had dry, sensitive skin and was prone to rashes as a baby. After two years we had come to manage most of her triggers, but struggled to find a cream to help prevent the flare-ups and dryness. Most weren't suitable for young skin, were greasy or had hidden ingredients.
When we were on holidays in New Zealand, I came across a product called Xmaease. We had great success with it on Mali's skin and started trying it on other skin conditions.
I packed up the whole family and went to Dunedin to meet with Michelle, the creator of Xmaease. The connection was instant and before long we found ourselves exchanging similar experiences with our children's skin conditions.
We also knew that mums were spending a small fortune on way too many skincare products and were being blinded by marketing hype. From the beginning, our philosophy has been to reduce the number of products and chemicals mums use on themselves and their families.
And so, with a little tweaking, Xmaease morphed into "mum's secret". It was actually my husband that came up with the name (yes, I let him take the credit for that one). The process started in March 2010, but it took until 1 January, 2011 to launch mum's secret Soothe & Repair onto the Australian market.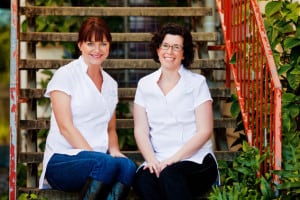 What was your start-up cost? How did you acquire the money and what did you use it for?
I managed to source $20,000 through an overdraft and used it to get the logo and package professionally designed, pay for legals and trademarks, website design, and, of course, the actual packaging and product. Needless to say, that money ran out VERY quickly!
What was the biggest obstacle?
Matching growth with cash flow. Mum's secret has been experiencing good growth over the past few months and with that comes bigger production overheads.
How did you rise above the tough days? Those days when people said no, things fell through or someone said they didn't "get it''.
I never lose sight of the bigger picture and goal. And even though Michelle and I run our businesses independently, we act as business partners in many ways. It helps to have someone that shares your passion and vision.
It's really hard not take the 'no's' personally at the beginning, but you just have to pick yourself up and carry on. It only takes one 'yes' or one email from a happy customer to rise above it.
And if it is a really, really tough day (and you WILL have them), sometimes it is best to just take a break and refresh.
How long did it take for your business to become profitable?
We are still very much in the start-up phase and any money that is made is put back into the business. But it's sooo close now… until then, I will continue to work for love.
What do you love most about being your own boss? What is the downside?
I love that I can go with my gut instinct and not have to be accountable to anyone. The downside is trying to find that 'off' switch.
How have you been using social media to grow your business?
Absolutely! As a small business it is really important low-cost tool, but it also allows you to talk directly to customers and build a personality for your brand. So far I have stuck to Facebook and e-newsletters, but I will take the plunge into Twitter and Instagram or Pinterest soon…
How have you been using public relations to grow your business? What strategies have you used?
I send out regular press releases, and get call-outs from a number of magazines. Up until recently I did all the PR myself, but I have just started working with Brand Meets Blog.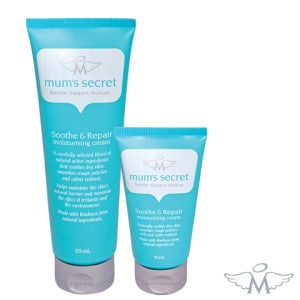 Who are your entrepreneurial role models? What's so inspiring about them?
I enjoy reading the stories of other mums who have identified a gap in the market and gone on to create global brands, like Leanne Preston (Quit Nits) and Catherine & Sarah Gibbs (Trilogy).
Last year, I also read "Every Bastard Says No" by the creators of 42 Below Vodka – I love their 'fire in the belly' attitude, willingness to take risks and push boundaries. Whatever their competitors were doing, they did the opposite. The book hasn't left my bedside table.
I love watching programs like 'High Street Dreams' where established entrepreneurs take small producers through the process of getting a product into major retail chains.
How have you acquired the skills and knowledge you have to make your business successful?
I have a Bachelor of Arts (Visual Communication) and Advanced Diploma of Naturopathy. My professional background is in retail advertising as an account manager which gave me great insight into what is involved in taking a product from the manufacturer to the consumer.
I have also watched my parents start and grow their own businesses and helped out along the way.
It feels good to finally put all those skills to use in one place. What may have seemed like random paths in my career, are now coming together like pieces in a puzzle.
What's the best piece of business advice you ever received?
Successful business is 80% marketing and 20% sales. If you are solving a problem, and your customers can connect with your story, then sales will follow. (Rachael Bermingham, co-author of 4 Ingredients).
What is your favourite product/service that you offer?
mum's secret Soothe & Repair moisturising cream is our first and only product – it will always be our hero product. There are more in the pipeline, but we will never release a large range just for the sake of it.
Your three tips for aspiring entrepreneurs:
1. Know your target market. It might sound obvious, but a lot of businesses don't. Get out there and talk to them, especially in the beginning. It will help refine your 'story'.
2. Get professional advice from someone you trust. I have started working with a business consultant and it is the best investment I have made so far.
3. Trust your gut instinct and don't be afraid to take your business to the next level. Think and act as you mean to go on. If your goal is to be a nationally (or internationally) recognised brand, then act like one from day one.
To learn more about mum's business, visit http://www.mumssecret.com/.
What business book has inspired you?