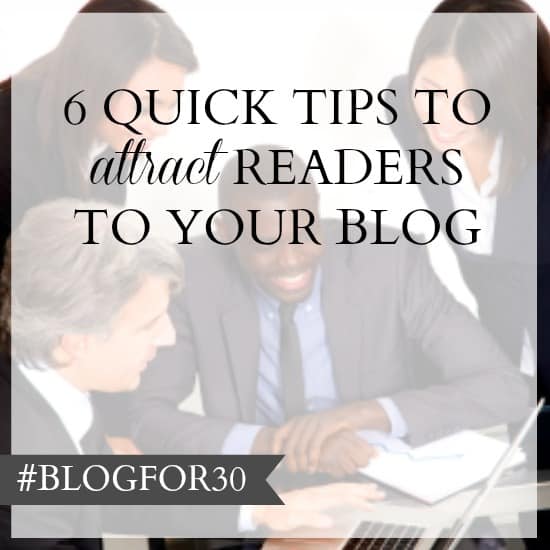 One of the key reasons people start blogging is to develop relationships, whether personal or business. So far you've spent time pulling your blog together and writing content. However, your blog is probably full of tumbleweeds rather than readers.
The old "build it and they will come'' doesn't apply to blogs – you will hear that a lot during your journey through the blogosphere. You can build the most incredibly designed blog and have the most awe-inspiring content, but if you're not promoting it, people won't know it exists.
Here are some quick tips to help you gain readers and engage with others:
Comment on other blogs – Many blogs use a CommentLuv plugin, which will prompt you to leave a link to your latest blog post when you comment on their post. This is a great teaser to bring the author and their readers to your blog. Commenting on others' blogs will also help you build relationships with other bloggers.
Respond to comments on your blog – When someone speaks to you at a party, it's polite to speak back. The same applies online. If someone leaves a comment on your blog, make sure you respond to it. This goes for social media too. Use the ReplyMe plugin, so when you leave a reply to their blog comment, they will receive your response in their inbox.
Join forums – When you're new to blogging, it can be hard to find out which bloggers are which. Forums, like Digital Parents for mum bloggers and Connect2Mums for mumpeneurs, are a great way to connect with likeminded people. Alternative, the explosion of Facebook groups are also a fantastic way to network and share your content. If you're not part of any (or many), make sure to join the Media Mastermind. We're an active bunch!
Guest post for other sites – Always write your best content for someone else's site. This will prompt readers of your post to want to come to your blog to read more. Again, if you receive comments on your guest post, make sure to respond to them.
Take part in blog projects (memes, linkys, challenges and carnivals) – There are many blogging and business linkups around the blogosphere. The aim is to blog about whatever the theme is and link your post up. The linky I host is the Aussie Giveaway Linkup for any giveaways. There are also Grateful For, Thankful Thursday and more…
What tips do you have for building an audience for your blog?
FREE COURSE
Click the image below to learn how to make money from blogging in this 7-day mini course

Image courtesy of Michal Marcol / FreeDigitalPhotos.net