When I started blogging on Three Li'l Princesses, I was a daily blogger. Seven days a week, without fail. Eventually, life took over and I had to cut back in a bid to find some balance. Oh, and the fact I started a second blog – this one. This month, I've taken on the 30 days of blogging to see if I can, once again, blog every day. There's nothing like having someone to motivate you.
So, as part of the #blogfor30 challenge (follow #blogfor30 on Twitter or join us) and on the back of the Mum Blogging Masterclass, I'm going to share what I know about blogging over the next few weeks (until I run out of things to write, anyway).
So, enough of the brackets. Let's start at the very beginning; a very good place to start. Sorry, we watched The Sound of Music yesterday. Moving on…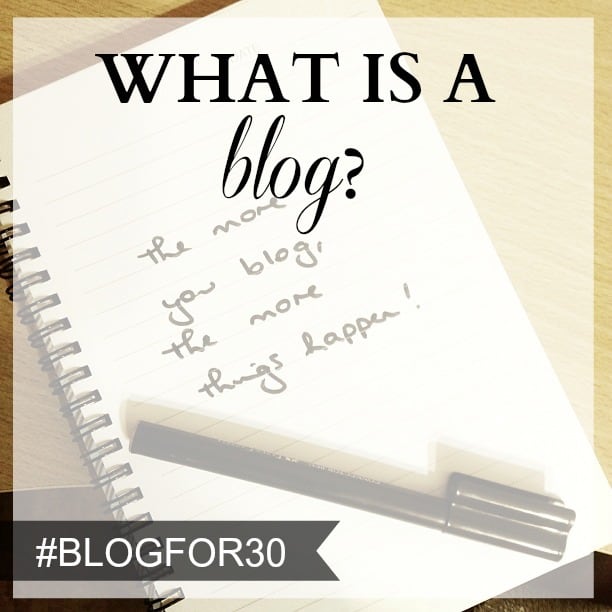 What is a blog, you ask? It's a page on a website that is updated regularly with content (or blog posts). These blog posts are generally shown in chronological order. The content is different for different types of blogs – from personal journals or diaries(aka"brain dumps''), photography tutorials, recipe collections, craft inspiration, industry knowledge…
There are endless reasons people start blogs:
• as a creative outlet,
• to share knowledge and information,
• to gain feedback on ideas,
• to make money,
• to launch, build, publicise or show the human side of a business, or
• as a form of therapy.
However, one of the overarching reasons people start a blog is to form and build relationships with like-minded people or existing/potential customers.
It doesn't matter whether you're starting a personal blog, business blog or hobby blog, I hope you'll gain something from following the series. So, are you ready to go on this blogging journey with me?
FREE COURSE
Click the image below to learn how to make money from blogging in this 7-day mini course