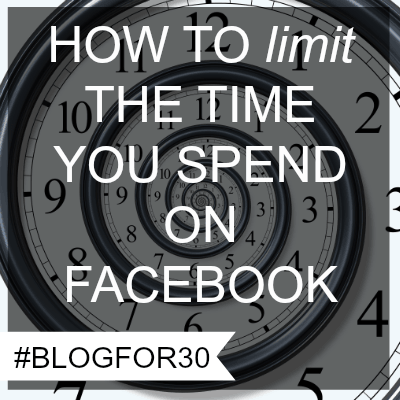 One of the downsides of social media is the sheer time it can take up. You decide to upload a Facebook status update. However, someone else's status and subsequent conversation hooks you in. This leads you to someone else's page. And so on. Before you know it, an hour of your day has been lost – and you haven't even uploaded your own status yet.
Here are two tips to help better manage your time on Facebook:
Scheduled Posts
I've written before about how to schedule Facebook posts direct to your page. Please see that post if you'd like to know the technicalities of how to do that.
The aim is to allow you to spend a set block of time uploading your content for the day, week or however long in advance you wish to schedule posts, so then all that's required is to monitor it, respond to comments and use that time to interact with other pages. It's particularly beneficial if you find interaction is high in the morning or around dinner time, when your hands are full with household responsibilities. The key though, as mentioned, is to still be monitoring the post in real time – not two hours later. In saying that, it's also nice to upload content that shows the "now", along with breaking news, so don't tie yourself into always prescheduling material.
Create interest lists
Another post that has already appeared here on the site is creating Facebook Interest Groups – also known as subscriber lists. For the technicalities of how to create these groups, it would pay to read the post.
This feature has a few benefits. It means you don't have to rely on Facebook's algorithm to see posts from pages and people you particularly value. We've spoken about Facebook's algorithm and how it affects what you see in your newsfeed.
The other benefit is your interests are grouped so you can concentrate on certain areas at a time. I tend to follow different types of pages relating to different areas of my life.
The biggest advantage is it reduces the "noise'' on Facebook. Often you can end up following too many pages and miss the content that matters as it gets lost down the newsfeed.
What other tips do you have for limiting the amount of time you're on Facebook?
If you'd love to learn more about increasing your reach and revenue on Facebook, learn more about my social media coaching package.
Click the image below to learn how to get 20 clickable Facebook post ideas – plus THREE more working extra well RIGHT NOW!