Finally, Facebook allows users to schedule Facebook posts up to six months in advance direct to their page. One of the features I've loved most about Twitter tools TweetDeck and Hootsuite is the ability to schedule tweets in advance.
While it's been great that you could also add your Facebook profile and have it uploaded there as well, it did mean you couldn't tag pages. That's now all changed.
Here's a step-by-step guide on how to do it:
1. Go to your wall (not your newsfeed) and insert your usual status, photo or video.
2. Click on the clock in the bottom left corner of the status box. For some reason this will take you to a new panel on the first instance, where you'll be asked to put in when your page started. From there, you have to go back to your page and upload the status and click the clock again.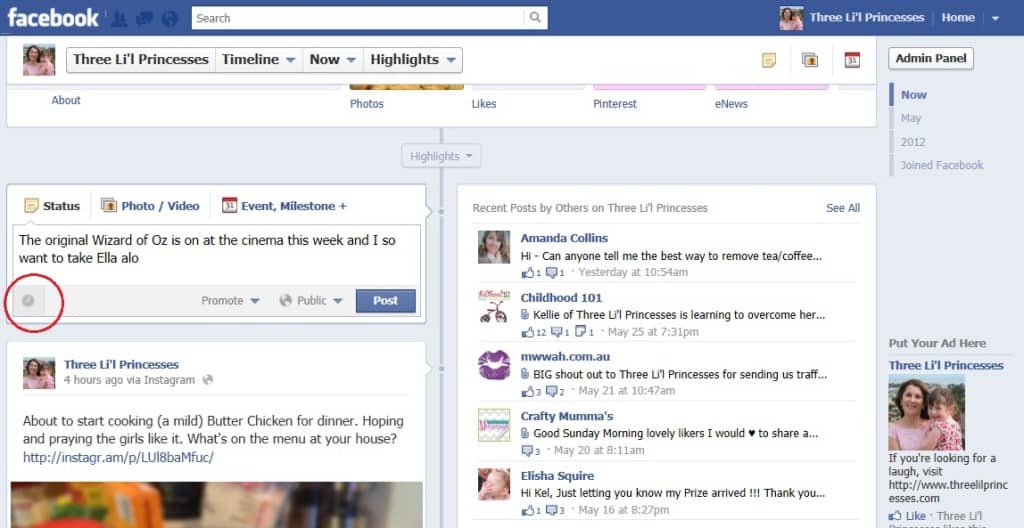 3. Underneath the status, a dropbox will appear asking you to enter the year, followed by the month, day, hour and minute. Unlike Hootsuite, which allows for tweets at 1.05pm, 1.10pm, 1.15pm, 1.20pm, 1.25pm etc, Facebook will only allow 1.10pm, 1.20pm, 1.30pm etc. Once set up, press "schedule''.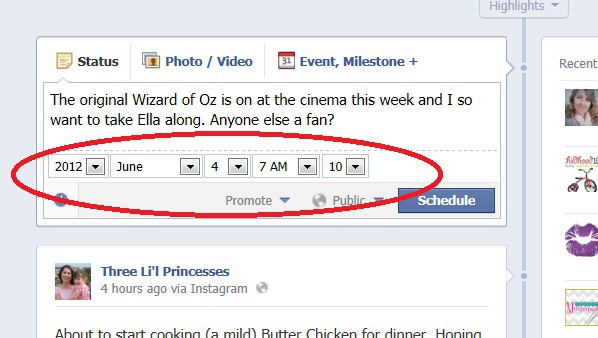 4. If for some reason you need to edit or cancel your status, go to the top of the page to "Manage'', click "Use Facebook page as (your personal profile), reclick on"Manage'', then "Use Activity Log''.

5. Go to "Scheduled Posts'', click the dropdown arrow on the right hand side of the status you want to edit.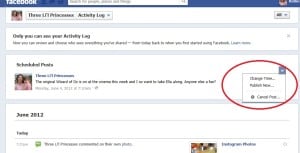 It's that easy! The only advice I'll give is to make sure you're around to interact with your fans and followers when your status goes live. Remember, social media is all about being "social".
Will you be using the new pre-scheduling feature on Facebook? What are the pros and cons you can see with it?