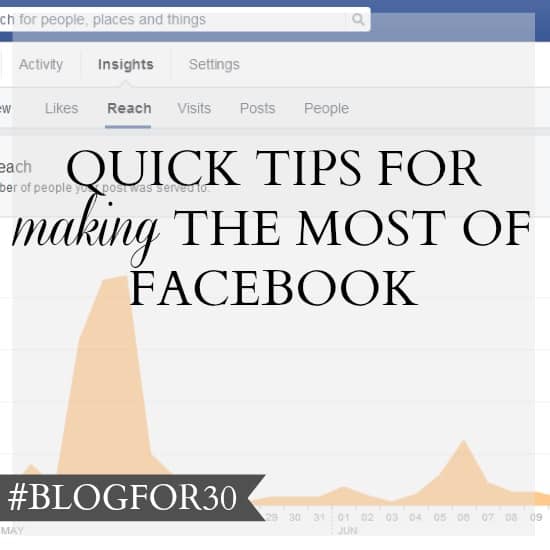 Now that your Facebook page is up and you understand a little about Facebook's algorithm, here are some quick tips for making the most of Facebook (I'll go int more detail on some of these later):
Be social. The key word in "social media'' is "social''. Avoid selling where you can, as most people are on social media to engage with others. The best way to engage and add value is to entertain, educate or inspire your audience.
Have a call to action. Ask people to like, comment or share your posts. Facebook algorithm means the way to benefit from it is to put up posts that encourage people to interact. Otherwise, your post won't be seen. Ask questions, upload shareable content and encourage people to "like" your posts.
Make use of photos. Research has shown people are more likely to engage with a post if it has a photo attached. That's not to say you should post a photo with every status update, but think about whether some of your statuses lend themselves to an image. My tool of choice is Picmonkey.
Respond to comments by using the @ symbol to build relationships. So, for example, if Katie Howe leaves a comment on your status, respond to her by using @Katie Howe in the reply. The rules of a party apply on social media. If someone speaks to you, it's polite to respond to them. Tip: A dropdown of her name will appear when you click the @ symbol and start typing her name.
Value engagement over numbers. This one was tackled yesterday, but just to reiterate, it's not about numbers with social media, but about interaction.
Schedule posts. When you post a status, you have the option to click the clock in the bottom left of the status to schedule the post. Often, I schedule my 7am posts the night before. The tip is to make sure you're online when it goes live so you're able to respond to comments promptly.
Use Facebook Interest Groups. If trawling through your newsfeed to find good content to share is laborious, then create Facebook Interest Groups. This means you won't miss the pages you're particularly interested in, as they're not dictated by Facebook's algorithm.
What are your tips for making Facebook easier to use?
If you'd love to learn more about increasing your reach and revenue on Facebook, learn more about my social media coaching package.
Click the image below to learn how to get 20 clickable Facebook post ideas – plus THREE more working extra well RIGHT NOW!